Little guests at your wedding …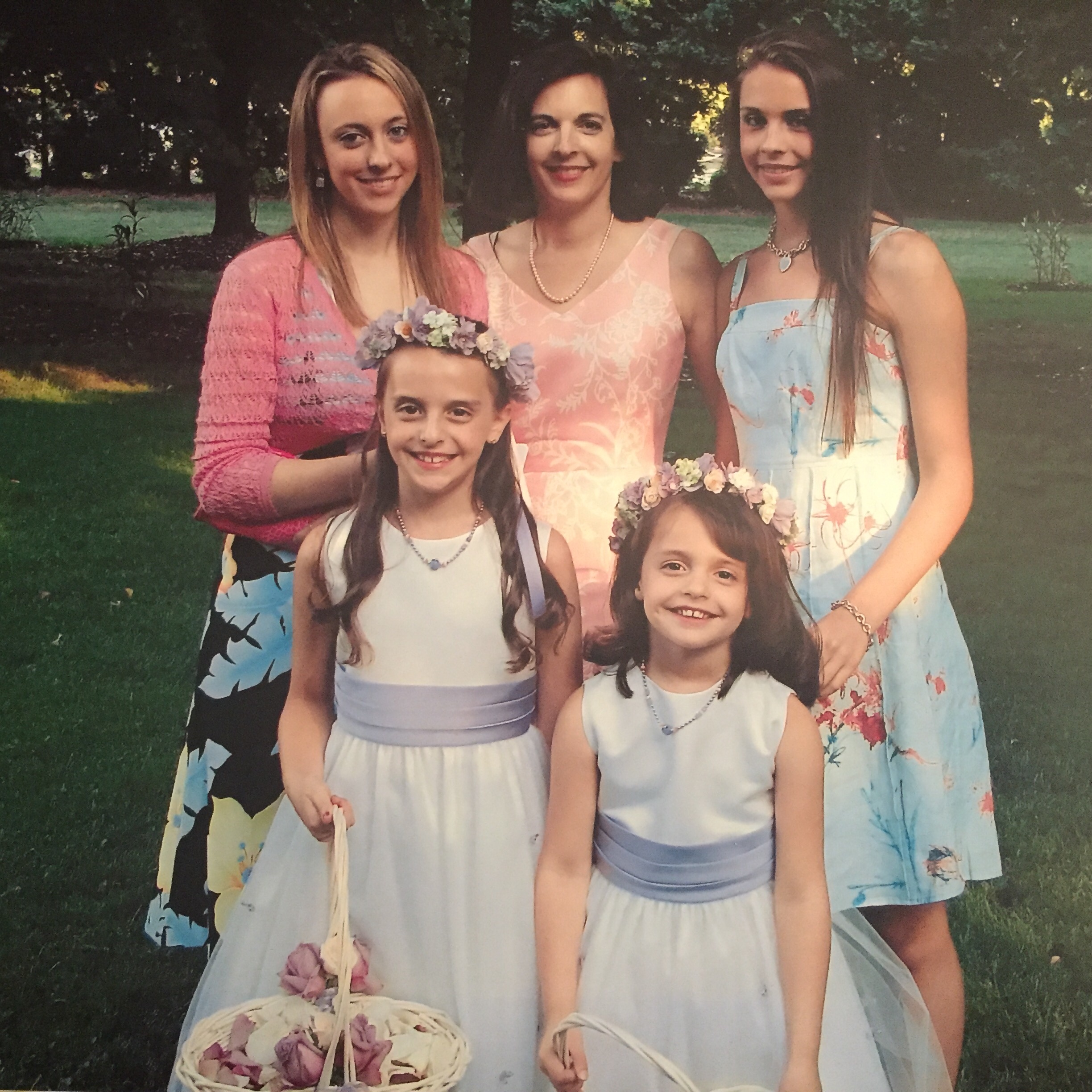 Will you have little guests at your wedding?  Will have you little attendants?  I chose to not have a flower girl/ring bearer at my own wedding.  If you'd like to know why, click on the following link Flower Girl
Above is a photo of me with my four daughters, circa 2003  Left to right, KK, Mary, Maggie, Tess and Julia.  The "little girls" were honored to be flower girls in our dear family friend Mollie's wedding in Chicago.  It was a once in a life time experience, and I'm so glad they had the opportunity.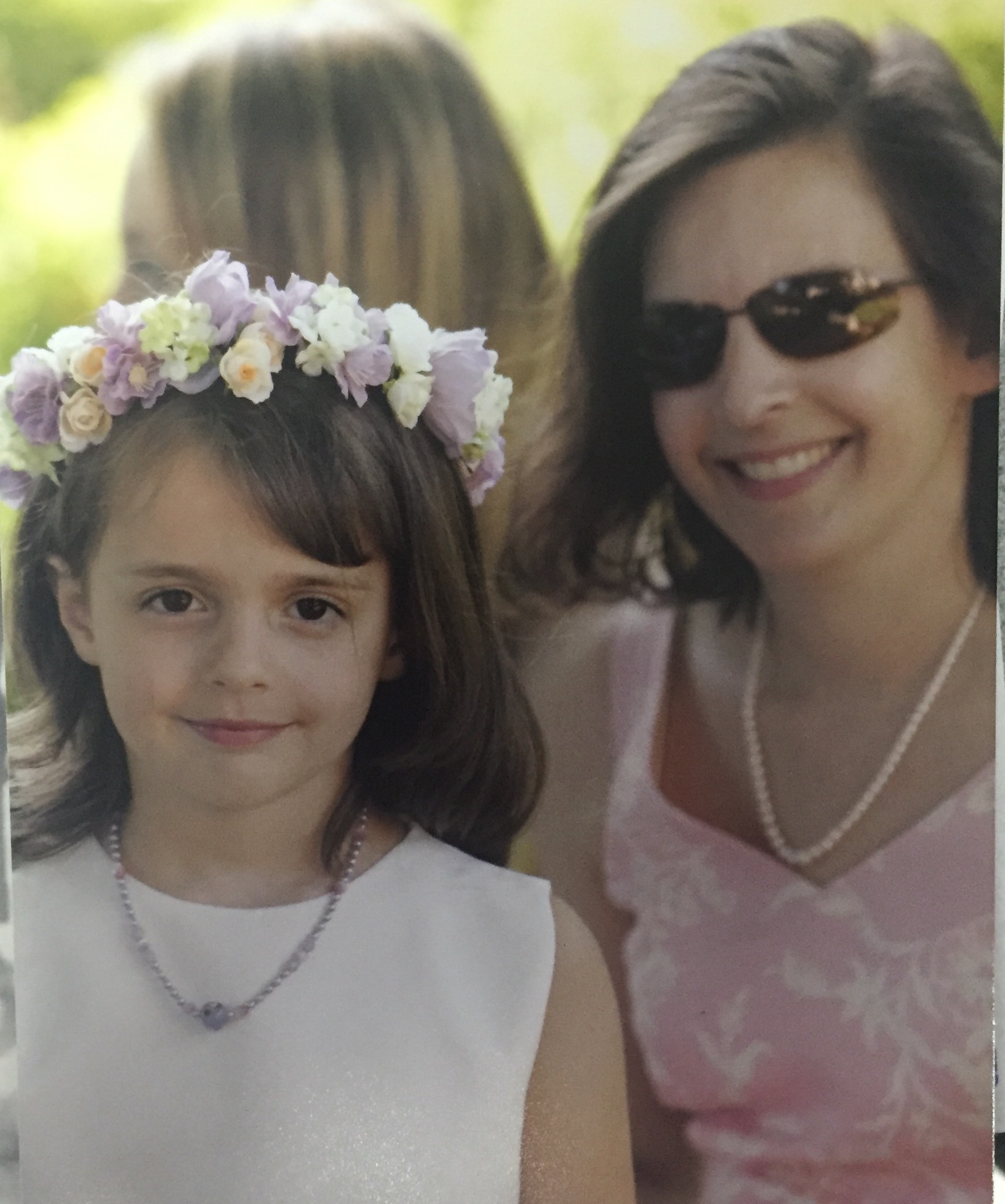 Tess and Julia were lovely little ladies, but that is not always the case. (Above, a photo of Julia and yours truly).   If you invite family members that MUST bring their little ones, how will you handle the potential disruption of your wedding ceremony?  Maybe the simple solution is to hire an on-site sitter.  Most churches or wedding venues have a room which you could temporarily turn into a nursery.  And what if you decide AGAINST little ones, and your guests bring their children ANYWAY?  It's been known to happen…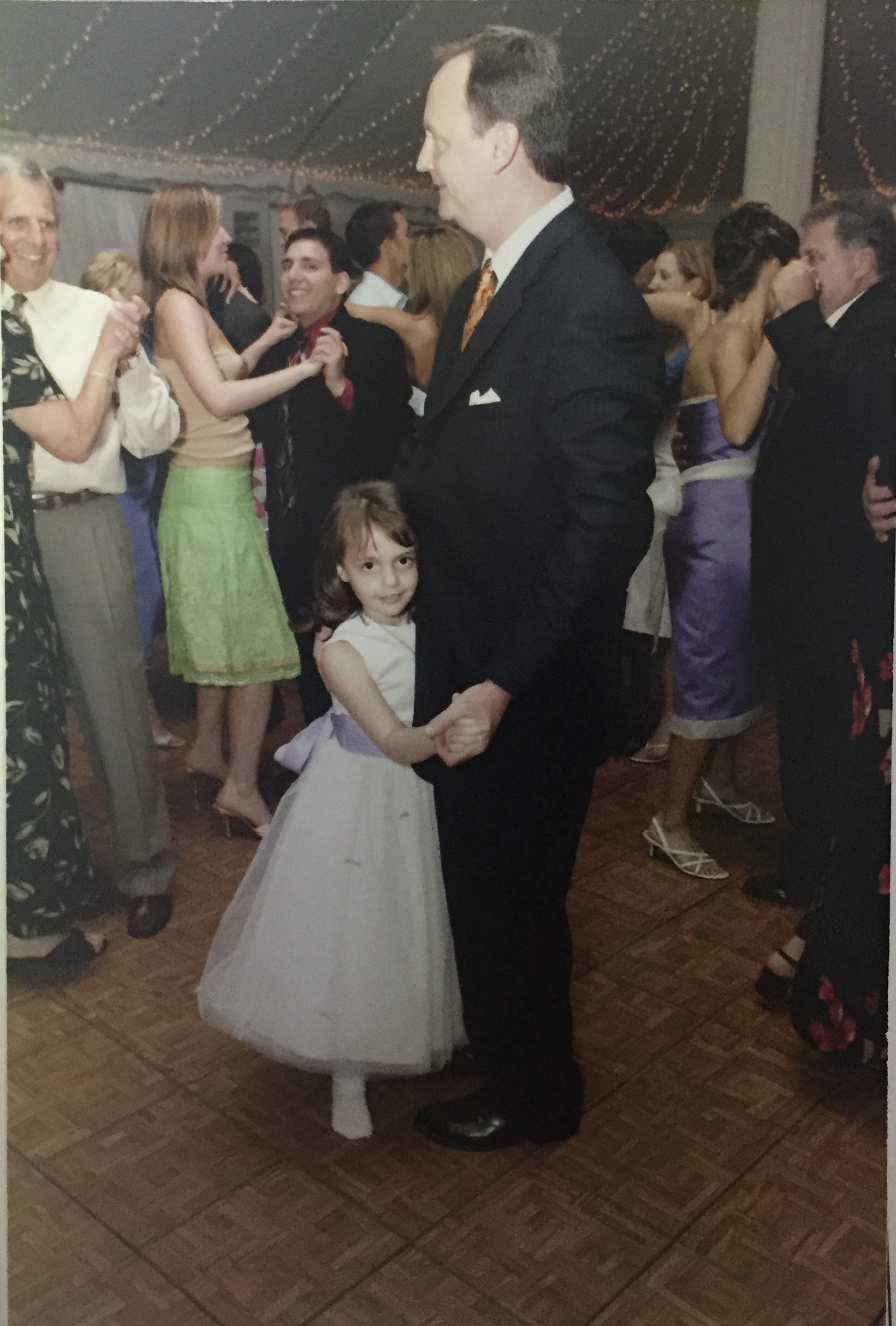 But really…could you have a picture cuter than the one above?  This is four year old Julia dancing with her  Dad…
But back to the dilemma if a guest brings an uninvited child.  Maybe they have no other choice.  Maybe it's a nursing baby and can't be left at home.  I think it that's case, you have to rely on the good judgement of the mother to take the infant out if he/she cries.  But better to be safe then sorry, and draft a family member to gently remind the mother to take the child out if there is a disruption.  Touchy…yes.  But would you rather have a mad/sad bride or irritated mother?  I know the answer for MY family.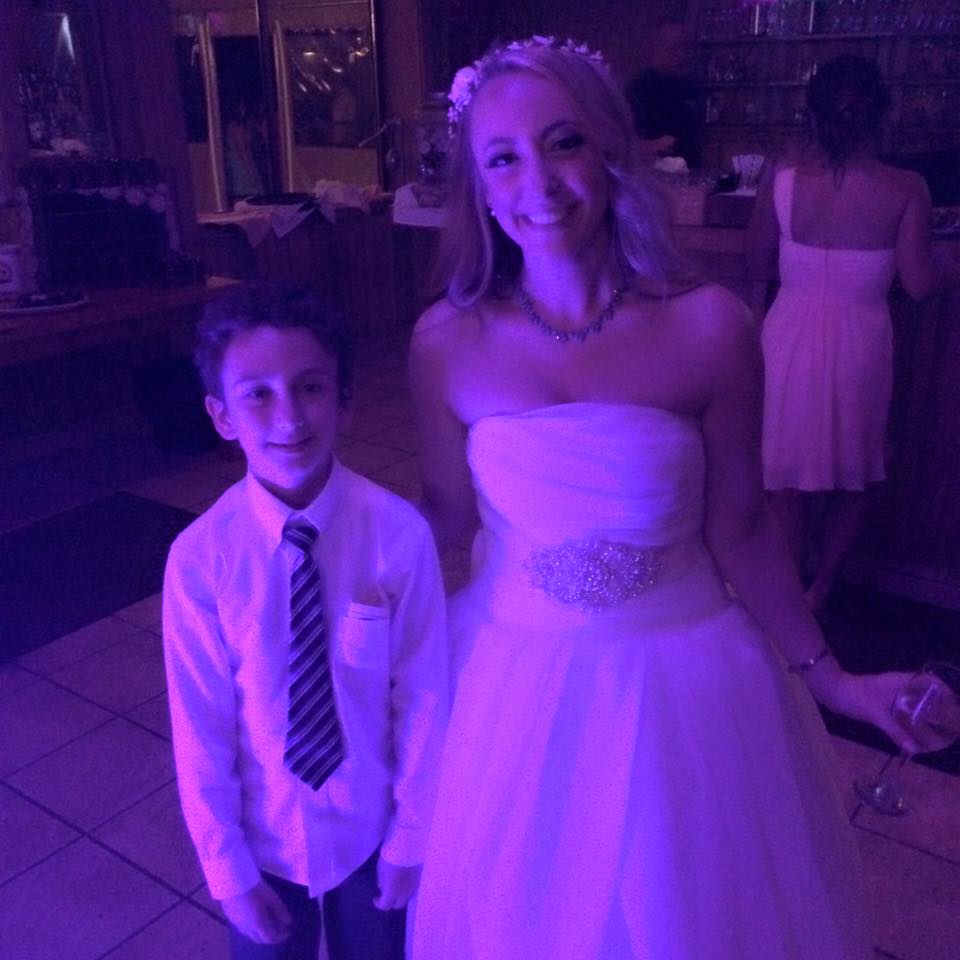 Guest Photo
And what about those little people who are near and dear and you really really want at your wedding?  Well, they must be invited.  Above is KK with the little one she nannied for a year.  It wouldn't have been a true celebration without him…  🙂