There are many ways to keep your reception fresh.  If you're engaged, and beginning the planning stages of your wedding…do your homework.  Read blogs, (especially this one!  🙂  ), go on pinterest.com, take notes of things you like at others' weddings.  There is a reason certain styles and trends are "happenin' ".  They work, are fun, well received, and thus repeated by brides at their own weddings.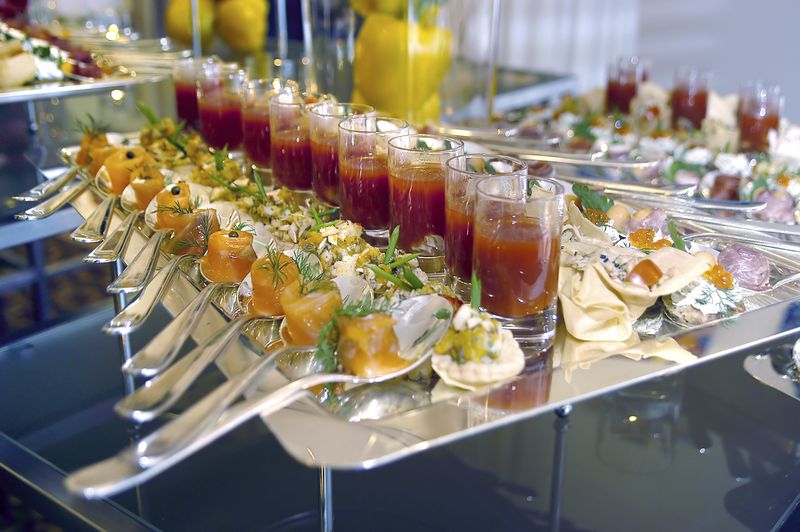 Let's face it.  Much of wedding reception enjoyment centers around food and drink.  So take a step out there.  Try something new.  And the wedding trend for 2016 is "original" food choices. Brides all over are trying "fun themed" cocktail food items, and even serving fancy Hors d' oeuvres as their main course.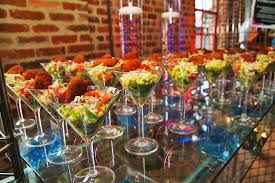 I just love the idea.  If you'd like to read more about it from a precious blog post, click on the link: Wedding Trends 2016  Not only are brides going the "Cocktail Hour" fare for their meals, they are finding new and creative ways to present it.  Take a look at the photo below, cute, huh?  And easy to eat as well.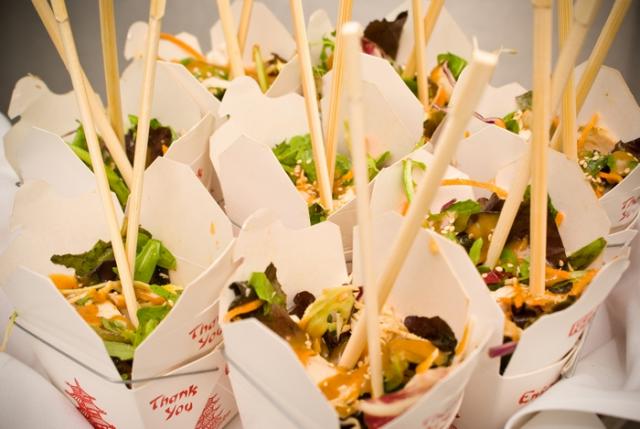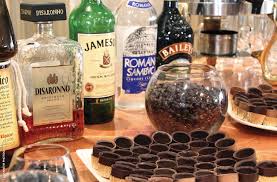 One can also get creative with the bar.  Just a simple thing like the chocolate liquor cups above can lend a festive air to the end of the evening.  And it serves a duel purpose…another dessert!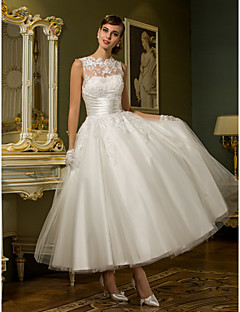 The bride above is doing a good job of keeping HER reception fresh.  She has opted for a "Tea Length Gown"  very vintage, 50's.  But if you have the ankles to pull it off, and it's a daytime affair, why not?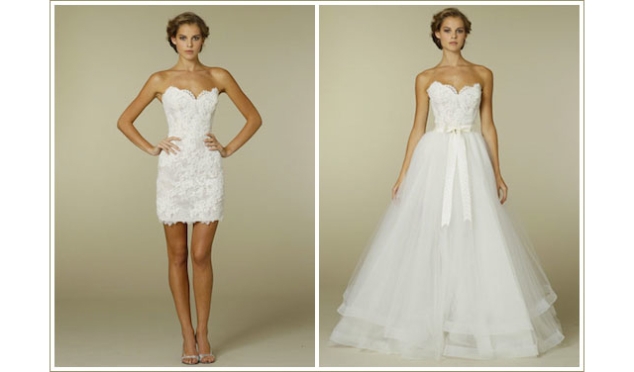 And one of my favorite new options making a dramatic rise is the "Two-in-One" Wedding Dress!  I love this style.  A bride can have her fairy tale image of the big ball gown to walk down the isle, and then a completely different look for the reception — all in one dress!  If you'd like to read more about this trend taking the wedding world by storm, click on the link Two in One Wedding Dress