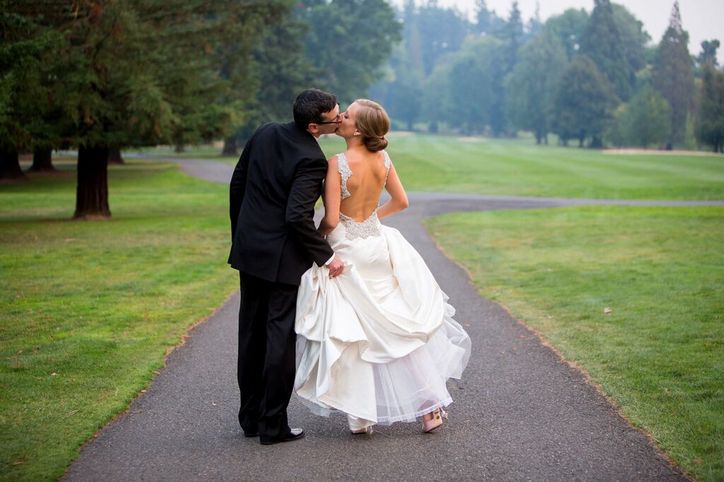 New Wedding Trends For 2016.  What's new and what's new AGAIN! According to www.glamour.com, there are several new wedding trends that we can look forward to in 2016.  A few… I have already mentioned in previous posts. Click on the link for more info.  Wedding Trends 2016 Part I
Above Photo: Photographer: Jessica Hill Photography.
One of the biggest, the backless wedding dress!  Do you like it ladies?  I'm not sure…I think it would depend on the bride's age and body type.  Remember…just because a style is "In" doesn't mean it's right for you!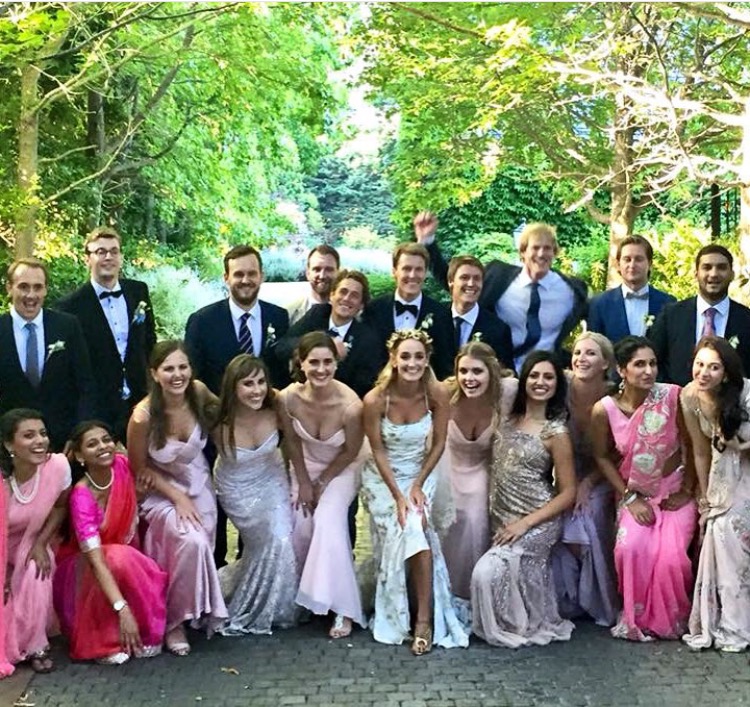 image: Lady Kitty Spencer Instagram
'Dress As You Like Bridesmaids'  I love this look.  I first mentioned it in my 'The New Bridesmaid' post.  If you'd like to read it, click on the link!  Not only would it be a money saving factor for the bridesmaids, it would also give them the option of choosing a style and color that best suits them.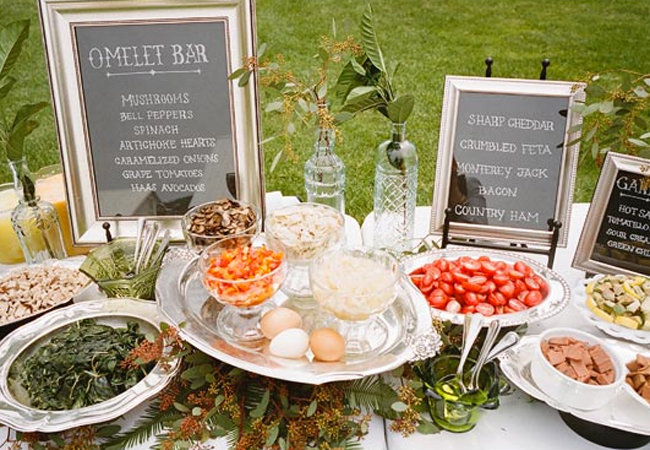 'Brunch Weddings'
A GREAT idea.  It seems like the evening black tie affair may be a thing of the past. New wave weddings may feature brunch events.  Another money saving option!  The cost of the meal may be reduced, venue fees less, and I'd imagine guests would partake of fewer alcohol beverages.  If you'd like to read about more money saving ideas for weddings, click on the following links: Wedding On a Tiny Budget, Wedding On a Tiny Budget – Part II and Wedding On a Tiny Budget – Part III
'Cascading Bouquets'
What's old is new again?  When I was married 32 years ago, bridal bouquets were more like the above photo.  When my two daughters were married in 2014 and 2105, the more rounded bouquet was the 'go to style'.  According to www.glamour.com, that is passé.  Above is my own bouquet.  Below it's featured along with my handsome groom.  🙂