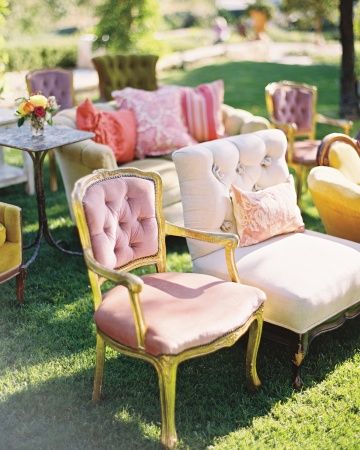 "outdoor wedding"
Can it be done?  A wedding on a tiny budget?  Yes it can.  But realize…as with everything in life, you can't have it all.  You have to make some sacrifices.  The very first compromise is your guest list.  If you funds are very limited, your guest list will need to be small. Your biggest cost is the reception.  Try to find an outdoor setting, either family land or a park which will require no fee.  (This requires a season for good weather!) Where to seat your guests?  Well, if you have gorgeous furniture, you can tote it outside like the photo above — realistic?  Doubtful.  But it sure is pretty! Next-food.  If your budget is tiny, you have two options – "A Cake And Punch Reception" like tge weddings of the 50's and 60's or you could ask family to bring dishes, i.e. "Potluck".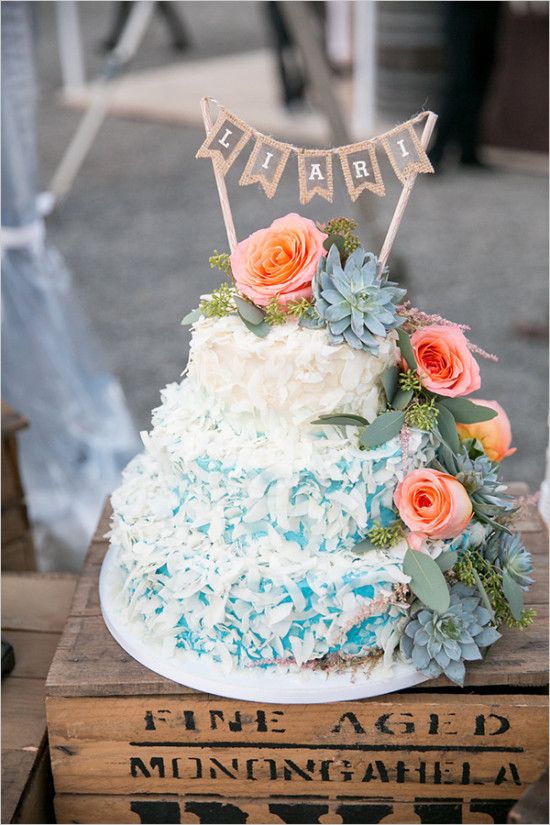 weddingchicks.com
The cake above…is GORGEOUS!  But it doesn't look too complicated.  I bet you could twist a talented family member to create something similar.  The fresh flowers add to its beauty.
Entertainment?  Another big investment.  We all have playlists on our phones these days.  Grab another talented family member to rig up some music.  My advise? Ask a teen 🙂
Beverages?  Either a dry reception is called for, or BYOB!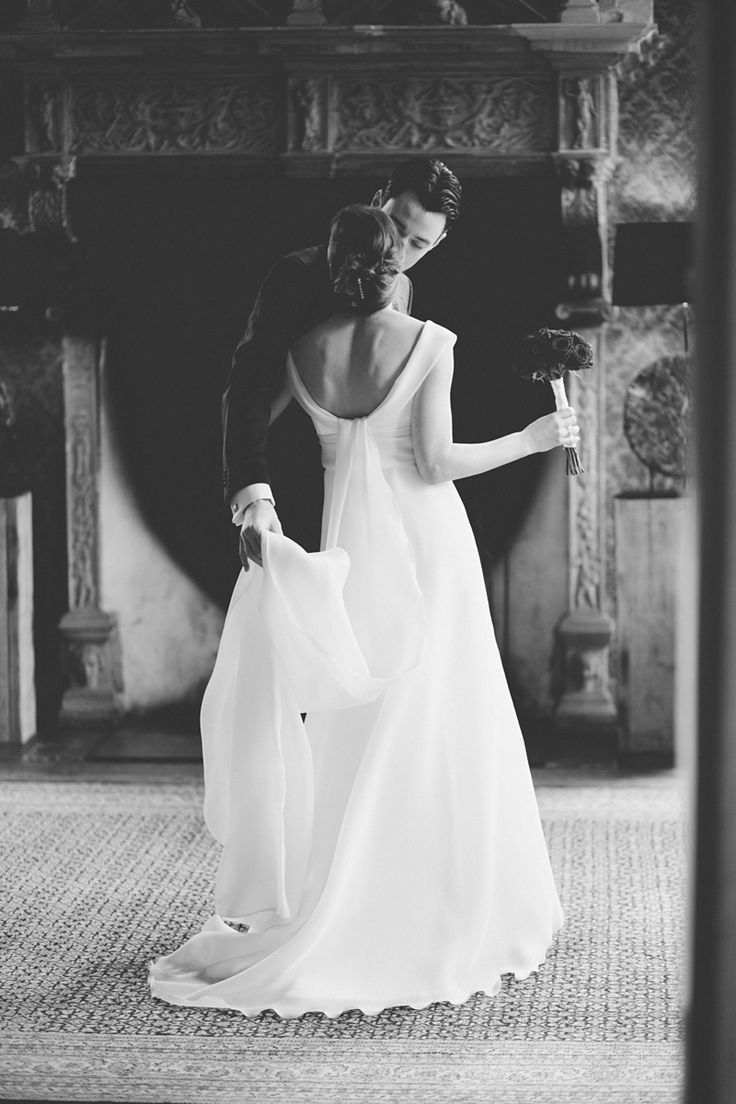 found on Tumbler
Professional photographers can break the bank.  Once again, call upon a good friend or family member who has an eye for photos. My favorite pictures from my daughter Maggie's wedding were taken by my son-in-law's aunt, the beautiful Patty Cloherty.  And don't forget to enlist your guests.  Cell phones have fabulous cameras, and just the sheer numbers of photos guests will take will ensure several good shots.