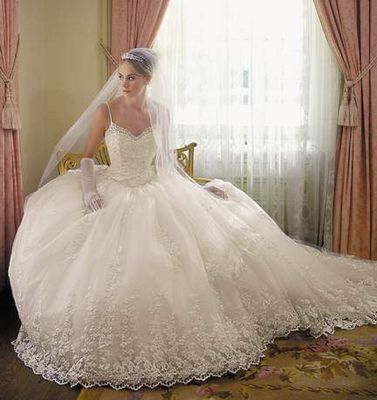 weddingdress-speaky.blogspot.com
Wedding On a Tiny Budget – Part II  Still looking to save money on your wedding?  Consider wearing a family wedding dress and veil.  Not only would it help your budget, think of the sentiment.  How lovely to wear your mother, grandmother or sister's gown.  Would it have to look exactly the same as the original owner's?  NO!  Find a local seamstress, (A good place to look is a bridal salon.  Often, seamstresses will moonlight on individual gowns), who is willing and ABLE to make minor alterations to make the borrowed gown your own.  Make sure the changes are ok with the original owner first! :-/
Do you desire your own gown, but can't afford it?  Maybe your parents will consider your bridal attire their wedding gift to you…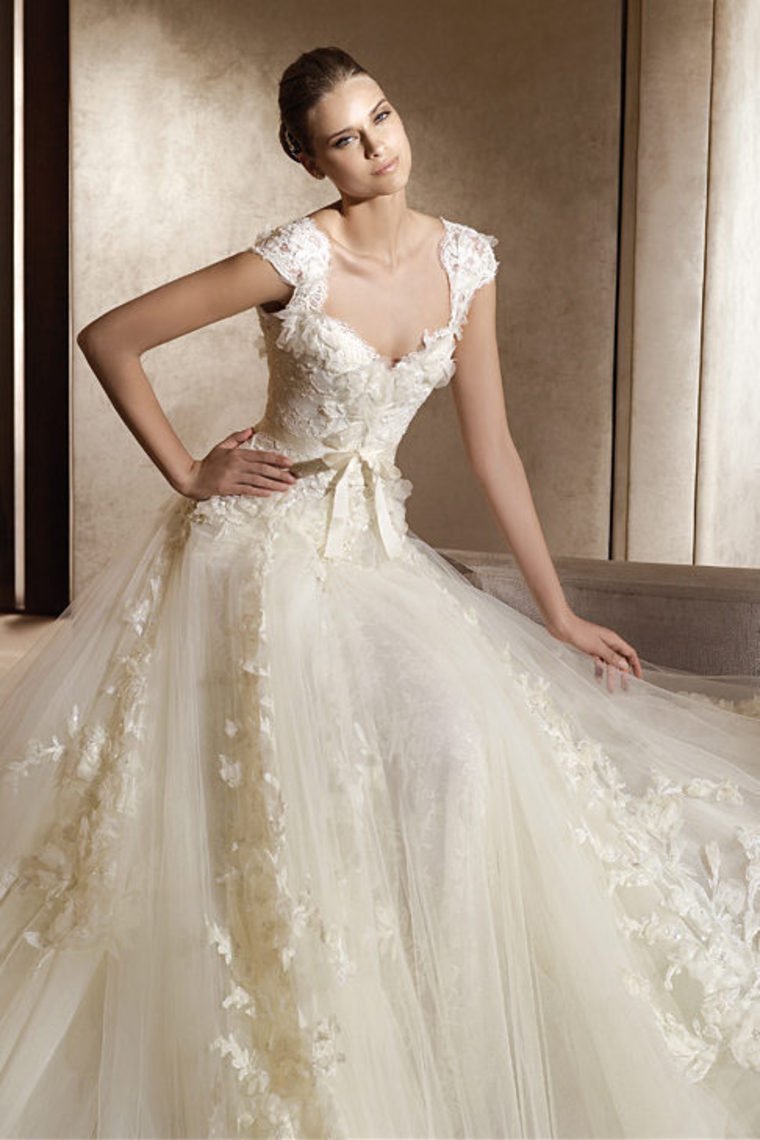 Other ways to slash the cost of your wedding? Cut out the professional nail, makeup, and hair styling appointments. Many brides who use professionals, also have trial sessions for at least the make up and hair.  If you perform all services yourself, or enlist a trusted friend, you could save several hundred dollars.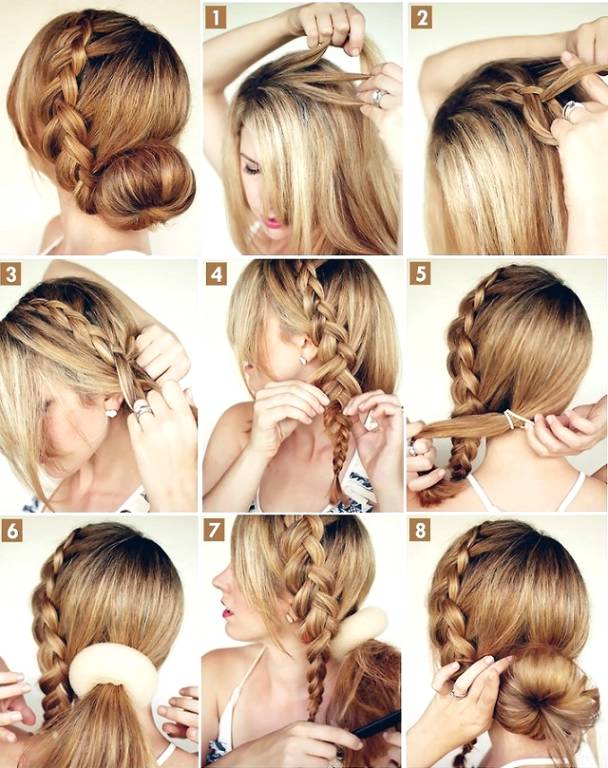 There are many tutorials on sites such as pinterst.com, googleimages.com and youtube.com.
Forget favors for your wedding guests, and a wedding gift to your groom.  All expenses that are not necessary.  If you DO choose to have attendants, however, you need to honor them with a gift.  It doesn't have to be grand, just some small token.
Pinterst bridesmaids gifts Click on the link and you will be directed to a cute site that offers bridesmaids gifts for under $20.00 each!  An example: A gift bag for the bridesmaids with supplies for "Before" "During" and "After" the wedding.  (exp: snacks, gum, shoe pads, advil, mouthwash, etc.  🙂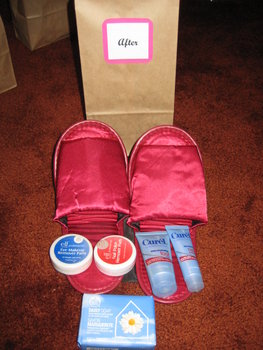 And a final thought…consider a "Staymoon".  It's just as it sounds…stay home.  Save your money, and plan a honeymoon for a year or two down the road when you're more financially stable.  More tips tomorrow!
Interested in reading part one of "Wedding On a Tiny Budget"?  Click on the link!