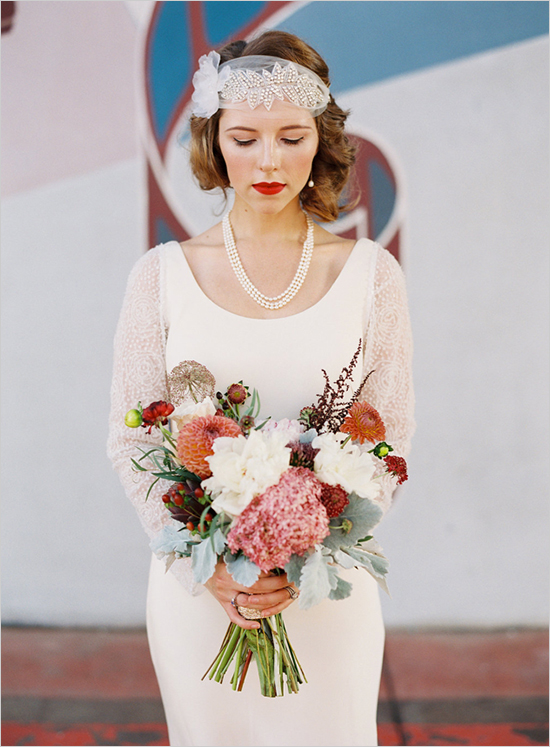 As the bride/hostess of your wedding, you want to be conscience of guests' costs.  Requiring guests to dress in "Black Tie" and long gowns is asking a lot.  If you want to creative a certain vibe, what about a themed wedding?  I saw wedding photos on Facebook the other day which had a Roaring 20's Theme.  It was adorable.  It appeared that the bride left it up to the guests to embrace her direction as much, or as little, as they desired.  An old hat, a headband, it doesn't take much.
And as the bride, this makes your decorating job easier.  You will have signs such as the one below ANYWAY, why not continue the theme?  The letters on the sign are designed to remind one of 'The Great Gatsby'.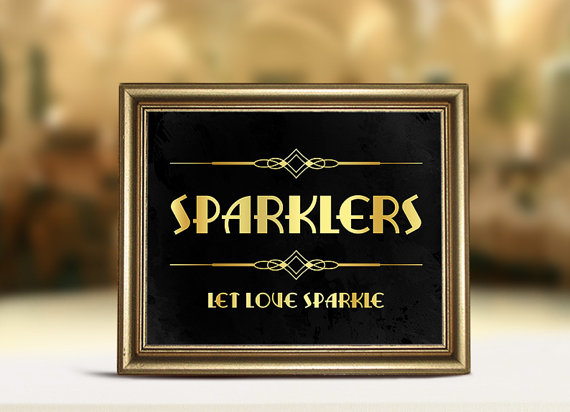 The same goes for a wedding cake.  Chances are you will have a wedding cake, it costs no more to encompass it into whatever motif you choose.  I love the cake below.  It's elegant and the feathers and pearls give it a whimsical air.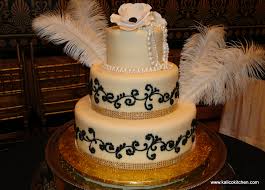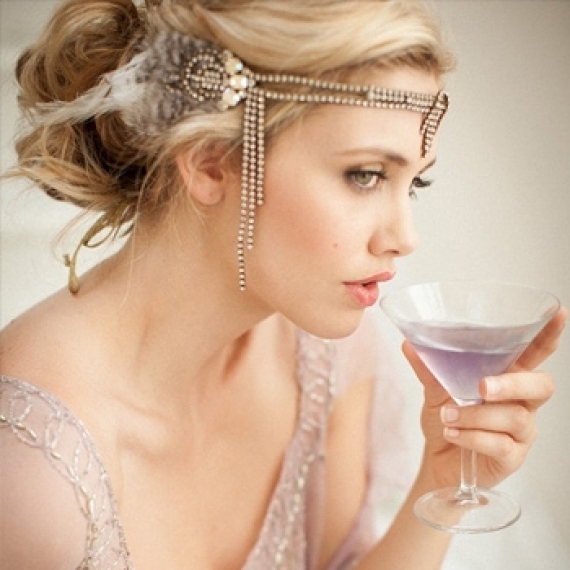 The photo above is stunning.  This guest probably wore something she already had in her closet, but the fabulous vintage necklace she used as a headband gave it a 20's vibe.  It also appears that she is enjoying a retro beverage — maybe the bride's signature cocktail?  Creating a unifying wedding idea opens many entertaining options.
You can introduce your theme when you send your invitations – yet another way to tie it all together.  The examples below are spot on.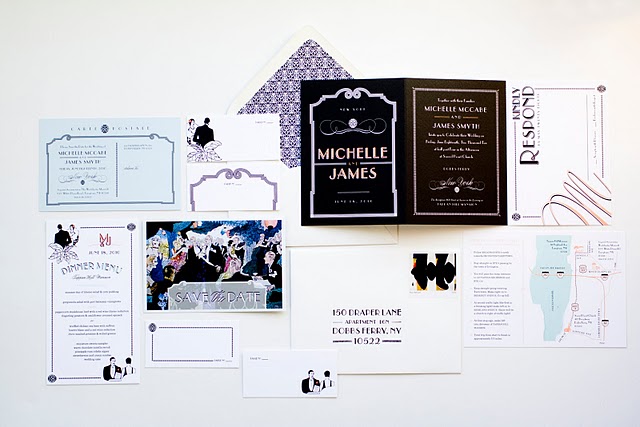 In order to have  a "Dress Up Party" Wedding, does it need to be a 20's version?  NO!  In researching this idea, I ran across more ideas than you could imagine!  I think a Western flavored wedding would be perfect for the couple who desires a casual affair.