Oh…the wedding guest list… if there is one single thing that causes strife between the two joining families…this would be the one…
The contention is mostly based on finance.  Weddings are expensive – very!  The line MUST be drawn somewhere.  And if you have a smaller budget, you must cut people.  You just must.  But then again…feelings can be damaged if someone thinks he/she should be invited, and they're not.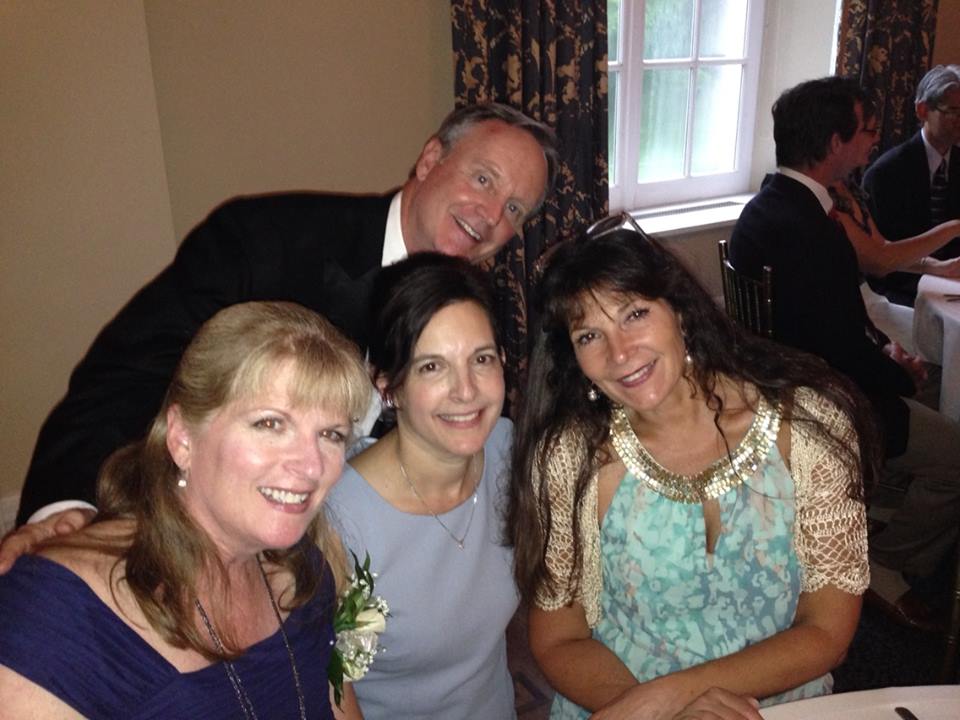 Please enjoy a few photos from Kathleen and Maggie's weddings.  These shots are candids of some of the out of town guests and family who made the great time and financial investment to attend our ceremonies/parties. (Above photo: My darling cousin, Kim, bridesmaid at our wedding, and my maid of honor, Annie.  Both flew in from California).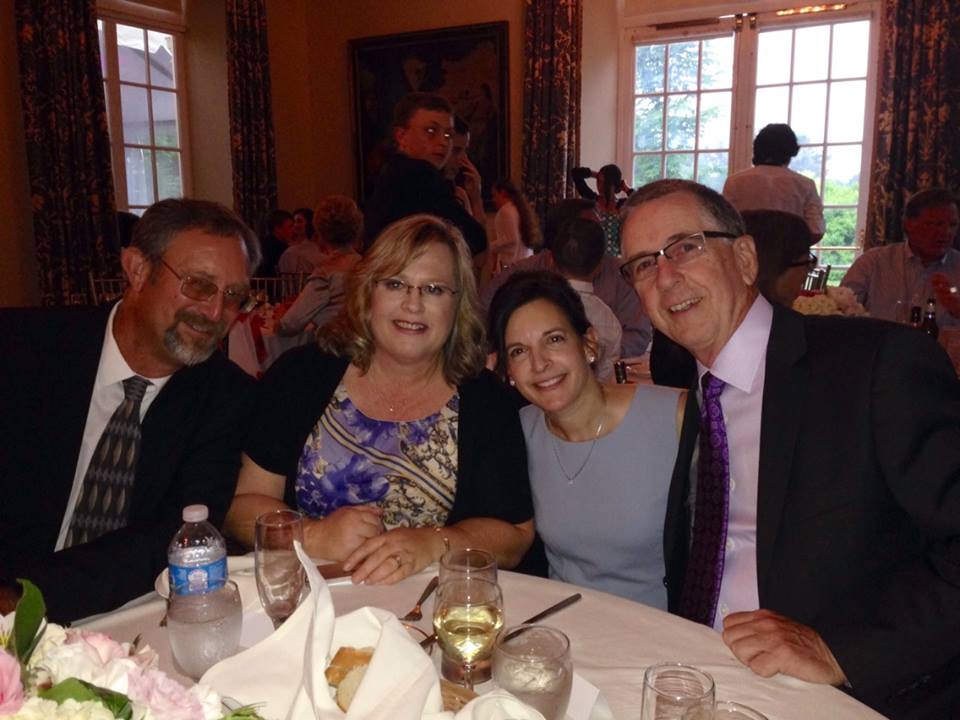 Above: my cousin, Janet's husband, Mike, Janet, and cousin Kim's husband, Dan.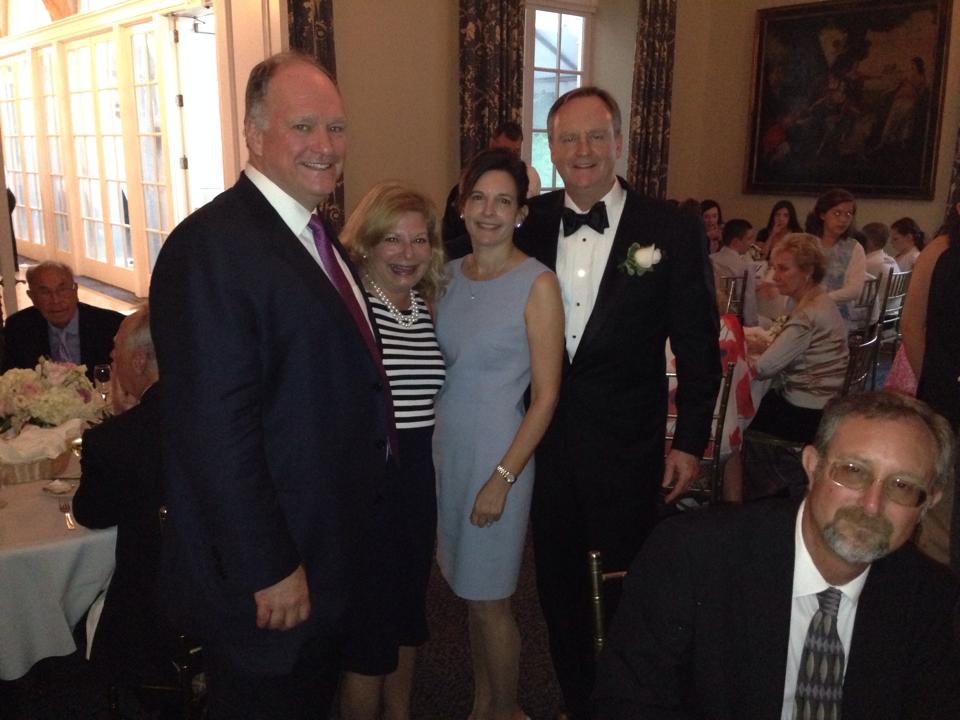 It meant so much to the brides AND to us.  Thank you.  In the above photo, Maggie's godparents, Cheryl and Tom, made the flight from Texas!  Of mention, but not pictured, are our great friends, Craig and Mary from Chicago.  Julia and Tess, (our younger two daughters), were flower girls in their daughter, Mollie's wedding — a great honor.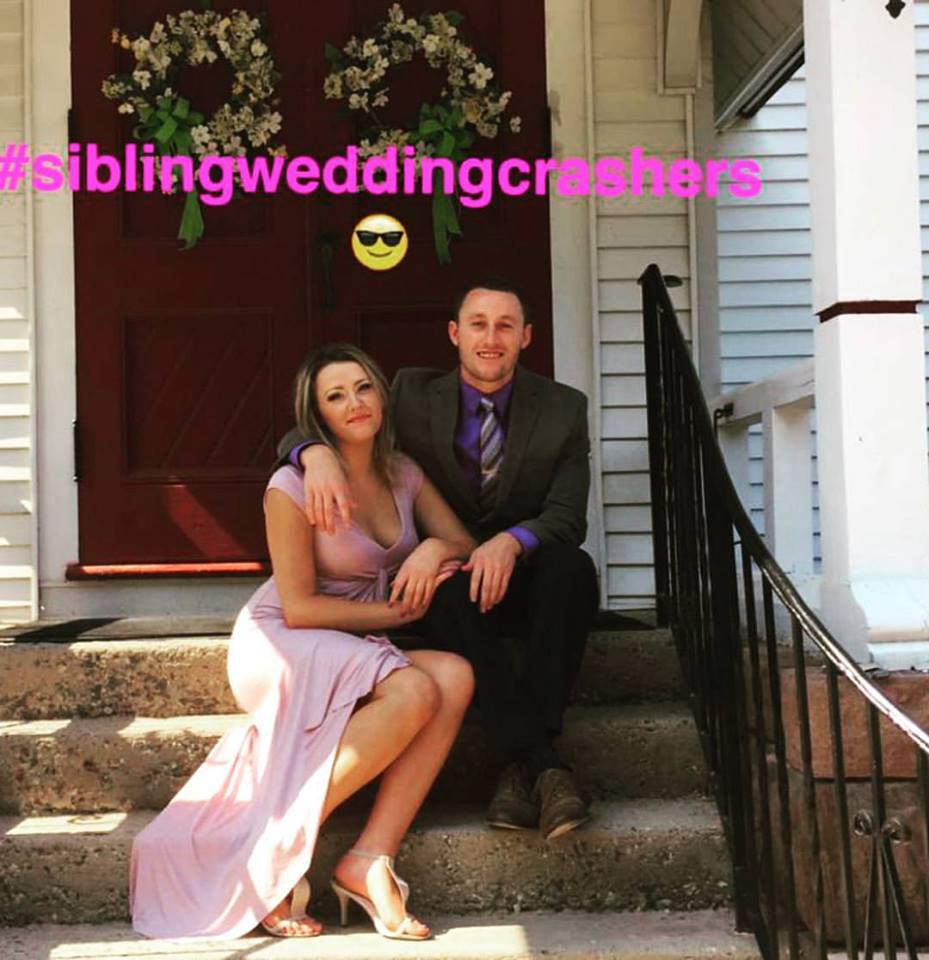 In the picture above, the girls' cousins, Alayna and Dylan, who traveled from Colorado and California respectfully.  It was a long way, but so glad you made it.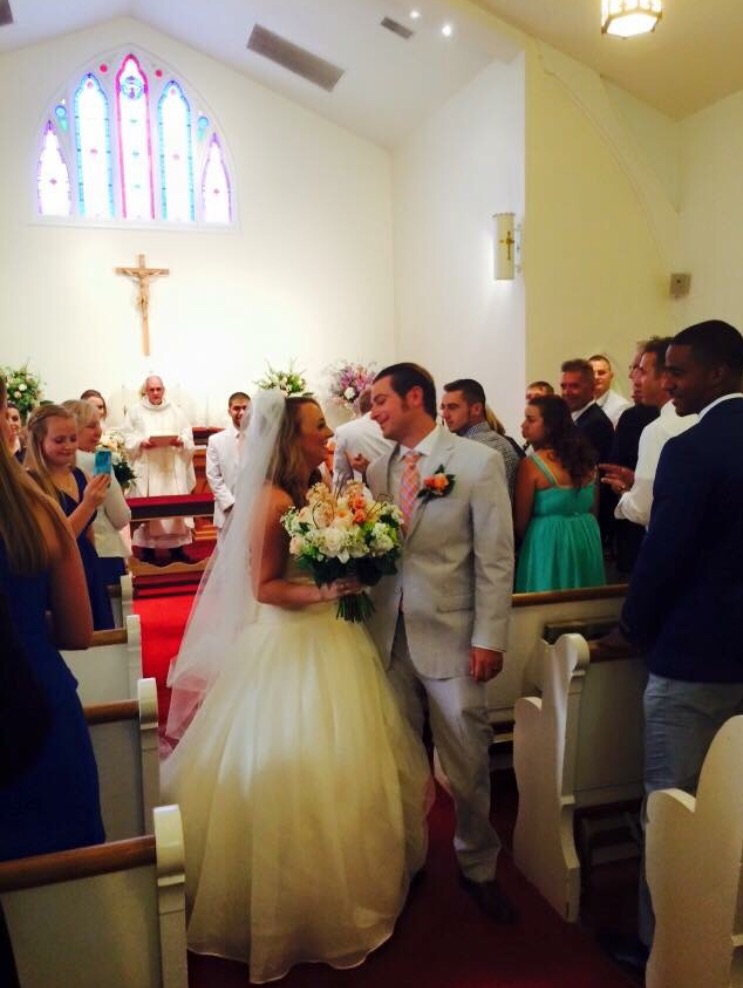 And a sweet photo of Tyler and KK surrounded by all those who love them.  Thank you for being there, my friends.  I'm glad we extended the invitations!  One never really can go wrong to be inclusive.  Better to spend a little more and be a gracious person.