DIY Wedding Tips – Reduce the cost for your wedding, and make it your own!  This post will showcase many DIY Wedding Tips.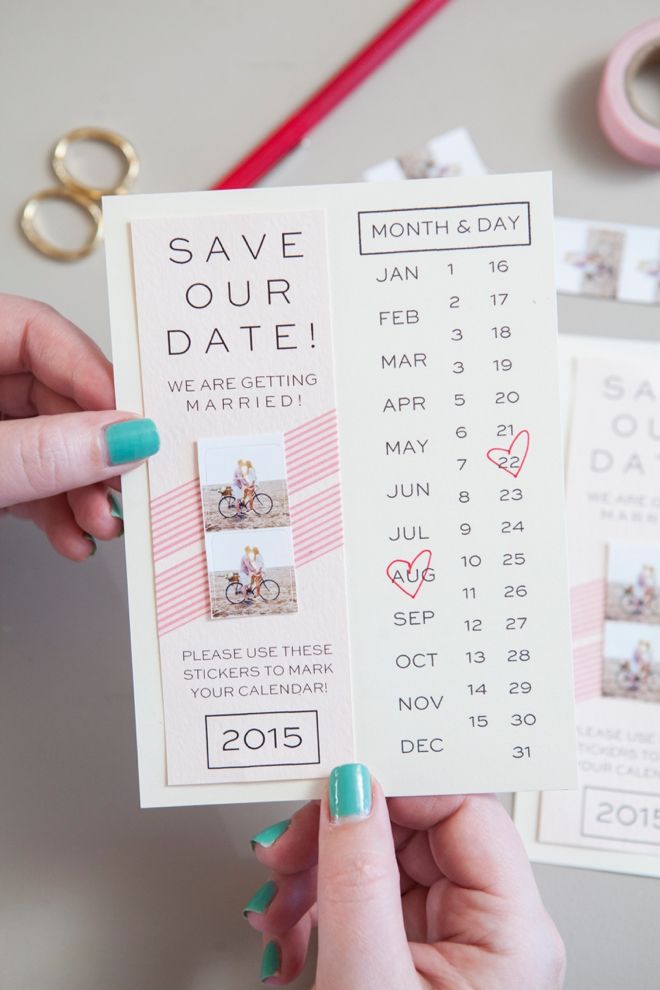 Found on somethingturquoise.com
Cute "Save the Dates" in the photo above, and the bride made them herself!  Not easy, but if you have a printer, a paper cutter, access to photos, you can do it too.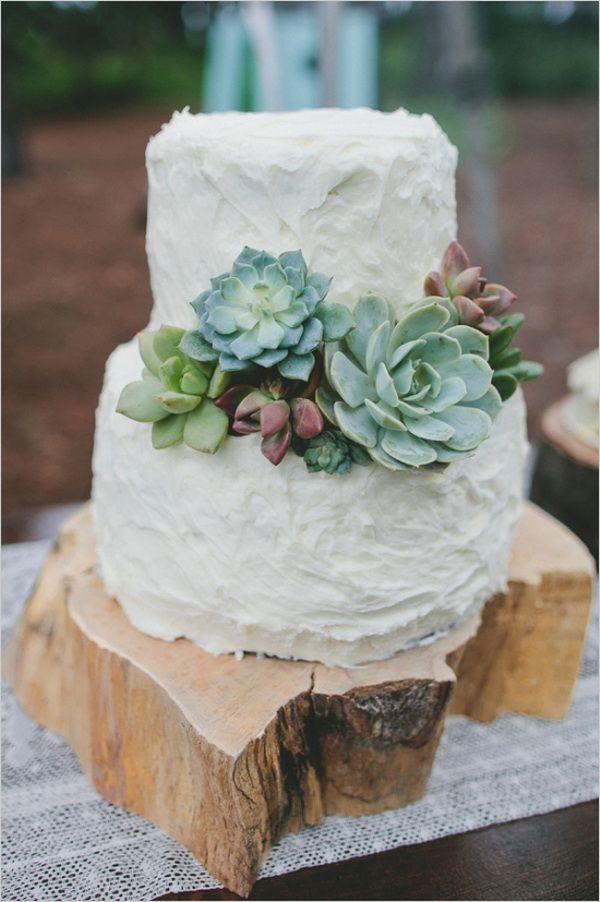 Found on tulleandchantilly.com
And while I image the cake above is actually from a professional baker, it gives a rustic feel, and I bet you could make a similar one without too much stress. Keep in mind it would fit in with more of a "rustic" wedding.  And what about those succulents?  I LOVE them — reminds me of my California youth…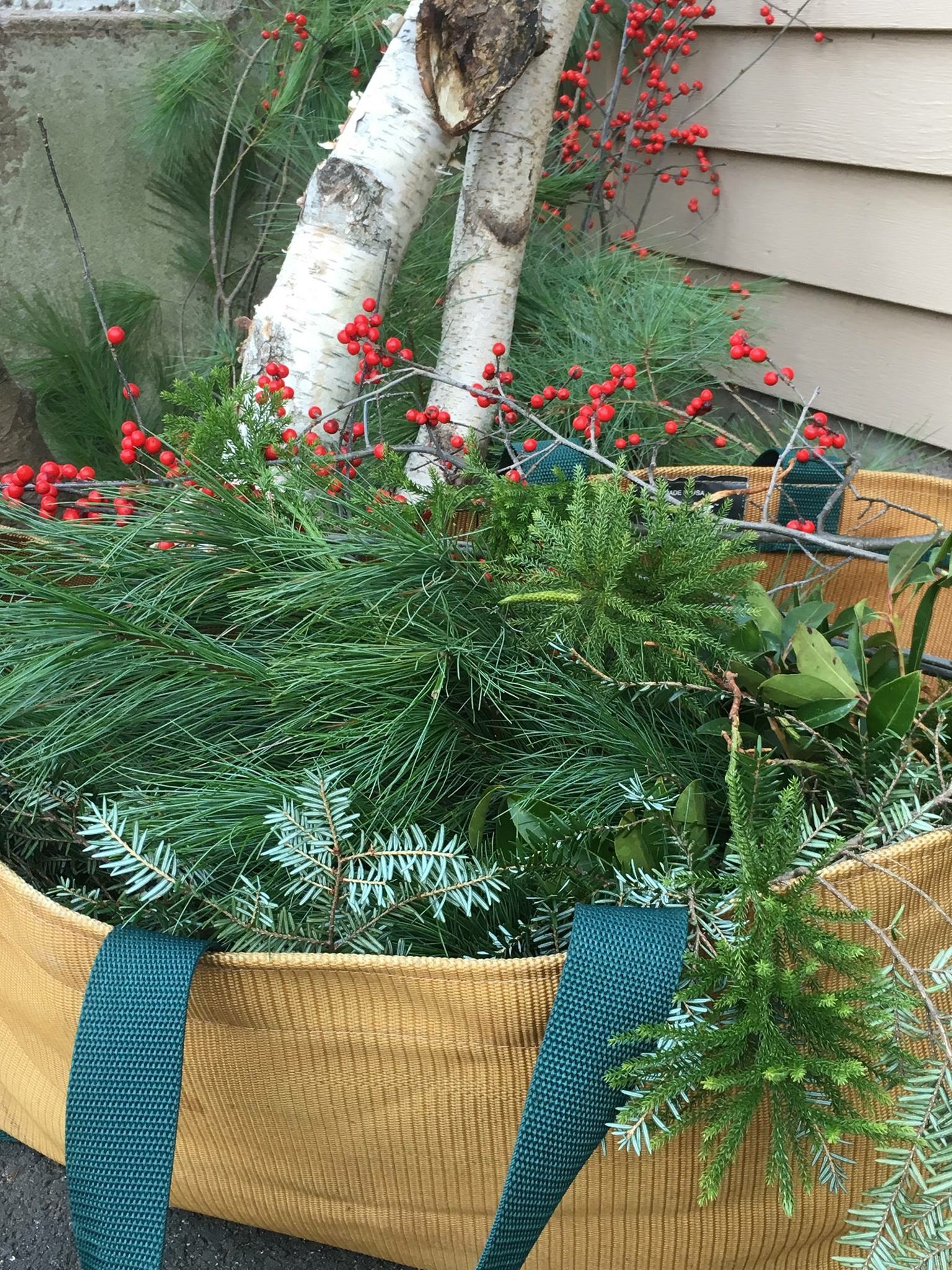 photo: Debbie Stauble Photos
And for decorations — you can find beauty in a simple walk in the woods.  That's where this gorgeous basket came into being, created by my friend, Debbie.  Granted it is more in keeping with a "Winter Wedding" theme, but when spring rolls around, I'm sure there will be seasonal blooms to be had.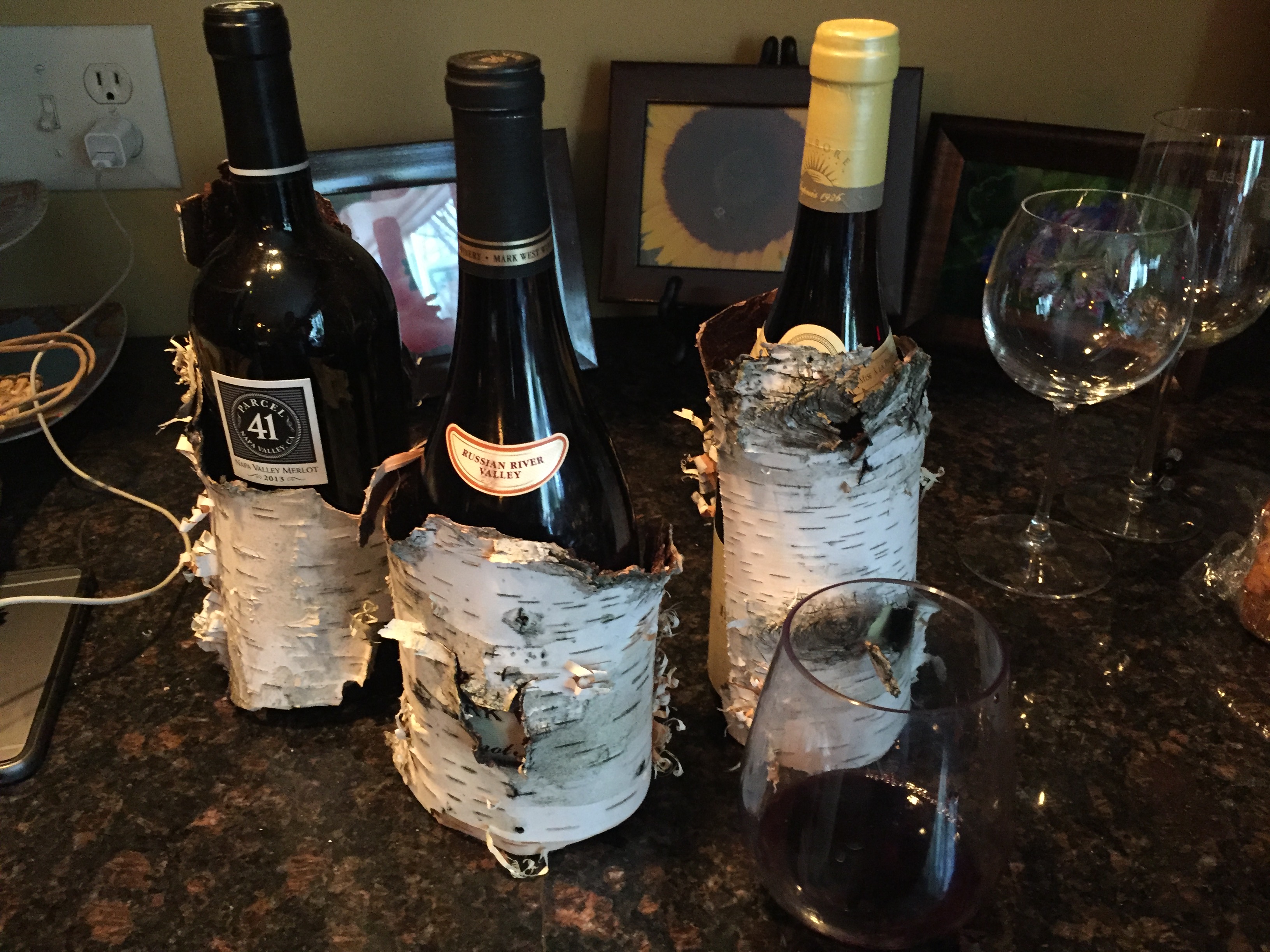 Idea/Vision: Matt Stauble Media
Snapshot: Mary P. Karnes
I ADORE the bark covering on the wine bottles in the next photo.  Debbie's son, the talented Matt Stauble, designed these bottle covers from bark found on a hike.  And if you want a real treat, check out Matt's website (click on the above link).  His photos and media are outstanding.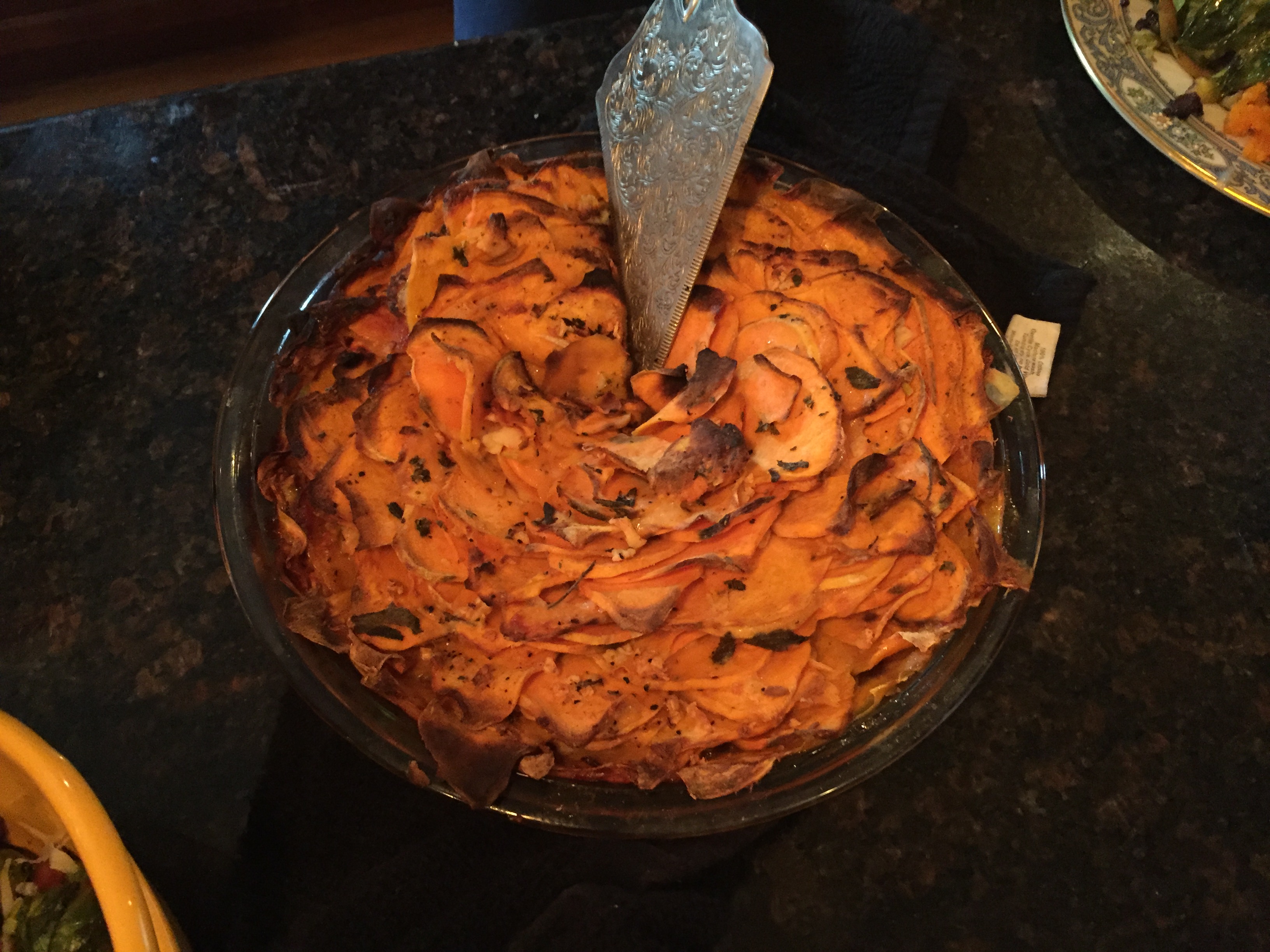 Cook: Amanda Stauble
Snapshot: Mary P. Karnes
Thinking you might have a small wedding and be able to cater the refreshments yourself?  It can be done, and beautifully too.  Look at the out the gorgeous "Sweet Potato Blossom" casserole Deb's daughter, Amanda created for a family meal.  It was every bit as good as it looked.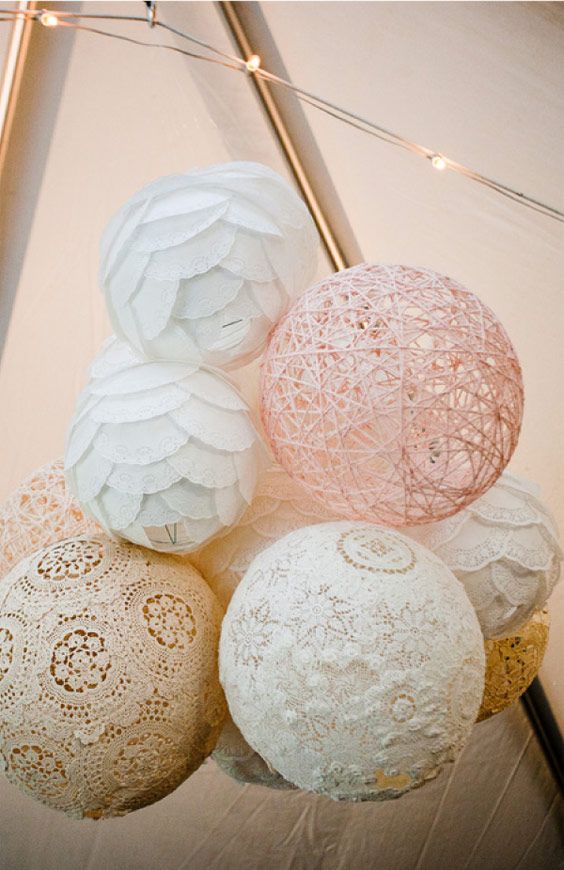 I can't take any first hand knowledge for the exquisite hand-crafted globes above, but click on the link if you're interested on acquiring directions on how to make them.  If you have a little time – well — make that A LOT of time, you can save money and create a wedding that is truly, uniquely YOU!  🙂