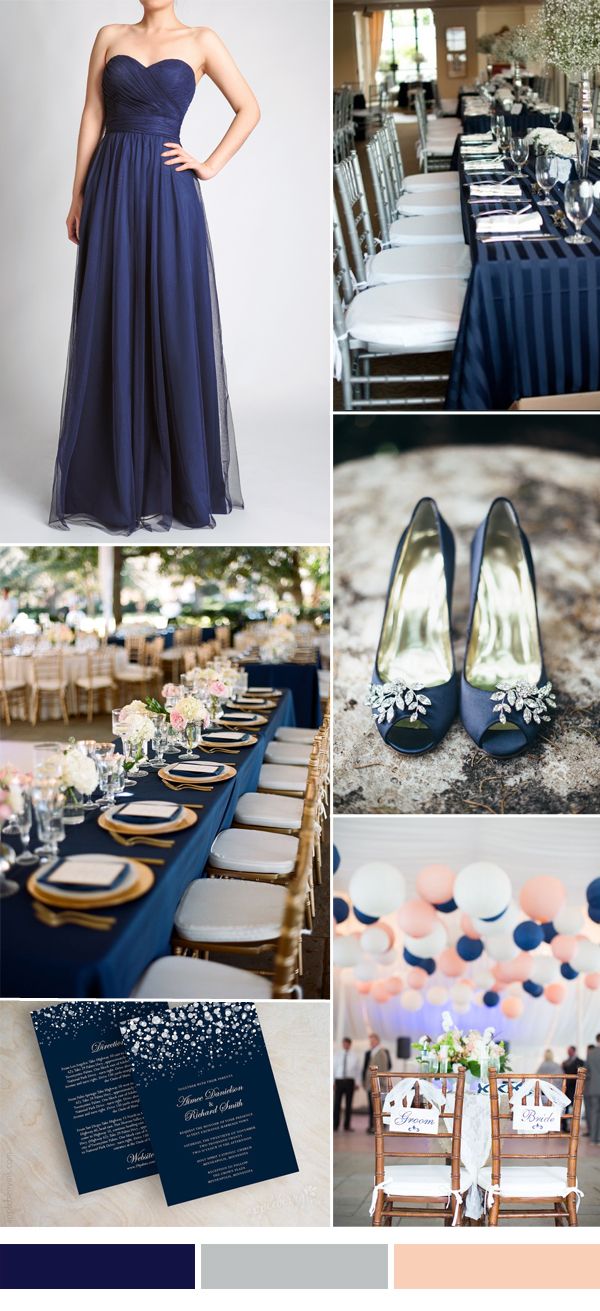 A Navy Blue Wedding?  A bride definitely stands out among her attendants if they are dressed in a dark shade.  I love the gem-tones.  But the season has to be right.
Remember the old days, when female guests could not wear black or white to weddings?  Well white, or any shade of, is STILL taboo.  But black for the ladies, from attendants to guests, is now perfectly acceptable. It lends a formal air.  It has become quite common for autumn or winter weddings to see bridesmaids dressed in black.  At least 30 years ago, a friend of mine asked me to be an attendant in her wedding, and her color choice for the dresses? — Black — I was impressed with her, at the time, bold choice.
But what about another option — Navy?  It is still elegant, a dark shade for evening, but has a little snap to it.  Just that little bit of color gives it a festive air, and your decorating options open up.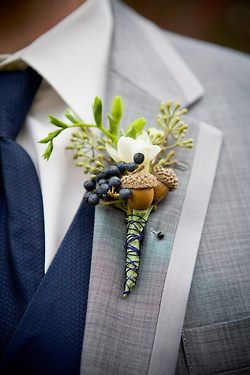 Love the navy berries on this gentleman's boutonnière.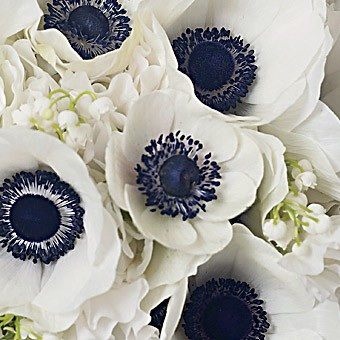 Found on misstreez.wordpress.com
I am not familiar with the flowers above, but what a delightful bloom!  It would be perfect for a navy themed wedding.  And the arrangement below?  Not quite navy, but still in keeping with the tone.  The lighter shade adds a softness to the flowers.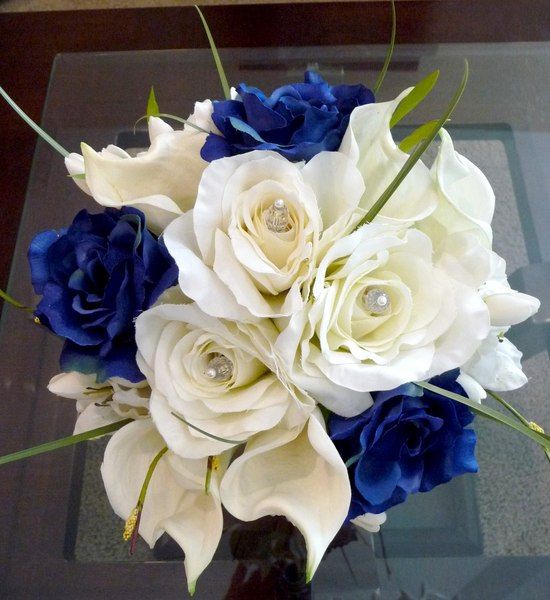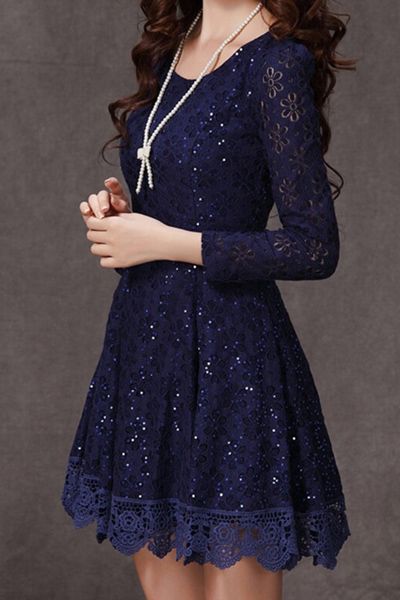 And if you desire a little bling, or a way to break up the darkness of the shade, choose a dress with sparkles!  The bride will definitely be a stronger focal point if her maids are dressed in bold tones.    But then every bride is beautiful and on her special day.  She will shine no matter what. 🙂
And as a footnote…pun intended…Think of the dramatic shoe choices a bride could make, like the photo below…love the ring on the heel…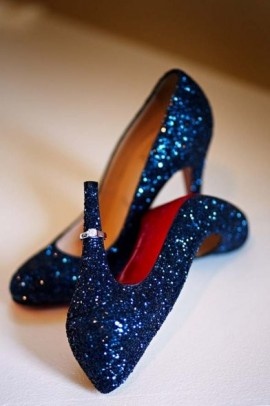 Top Photo:  tulleandchantilly.com