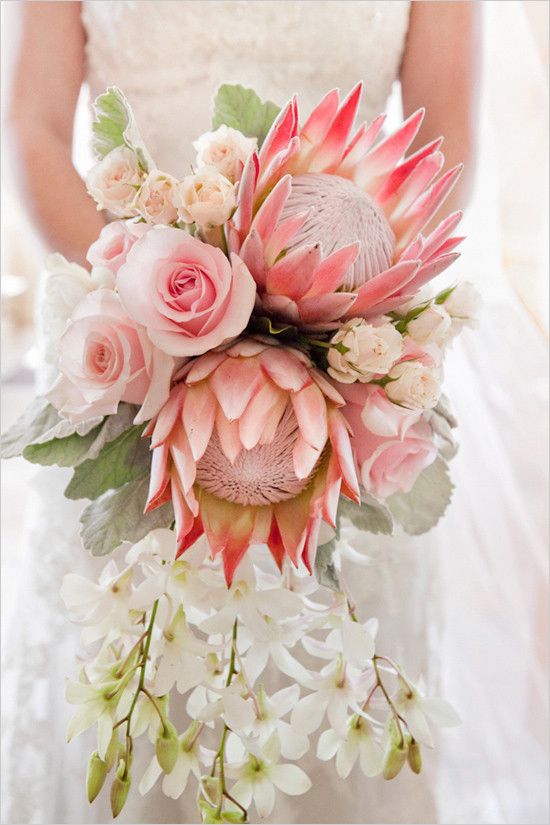 It's time for another post on " Unique Wedding Bouquets !"  Next to your dress and veil, your flowers are what your guests will notice when you walk down the isle. I have long been a proponent for a colored bouquet for the bride and white flowers for the bridesmaids.  This is to contrast with their dresses and make them stand out.  The top photo gives off a topical vibe, and looks lovely against the white of the bride's dress.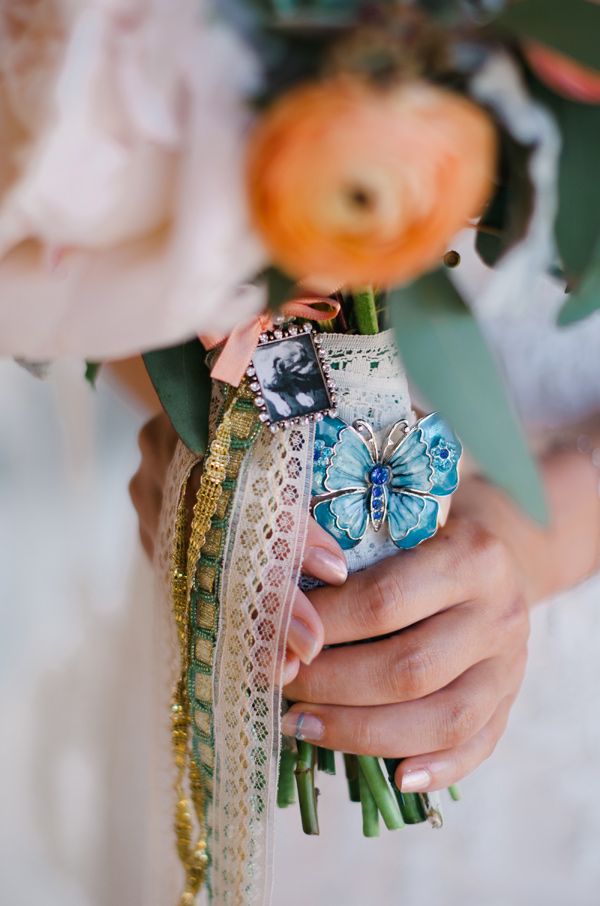 The next photo doesn't even showcase the flowers, but I included it as it is a sentimental piece.  I love it.  It appears to have a photo of a beloved dog, a special pin, (maybe the bride's something blue), and thought-inspiring ribbons.  My own Kathleen had some thoughtful touches in her own bouquet, which I will show you last.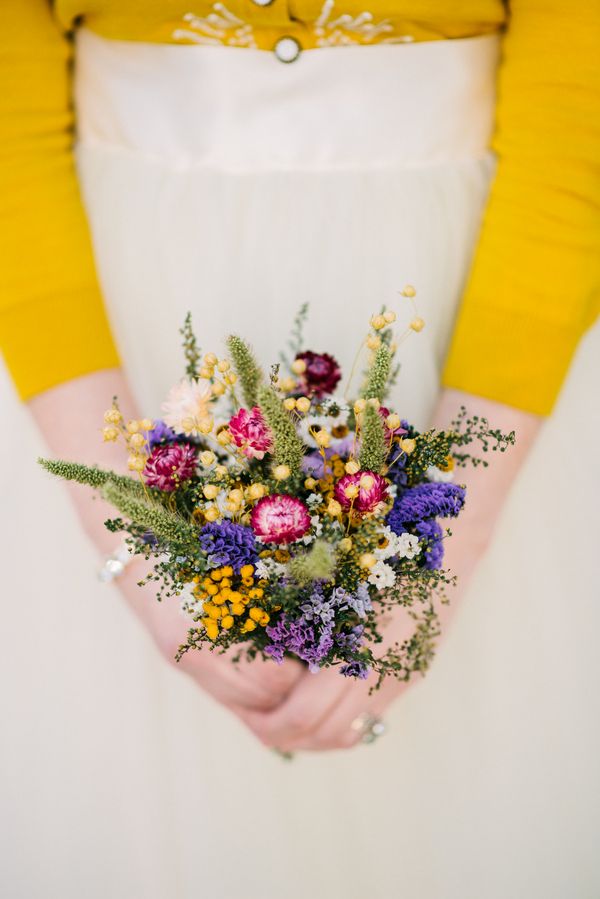 The next bouquet was touted as an "Elopement Bouquet" I'm guessing due to it's size, but I think it's just wonderful.  I like the look of a smaller posy.  More of the bride's dress can be seen by guests and in photos if the flowers are smaller.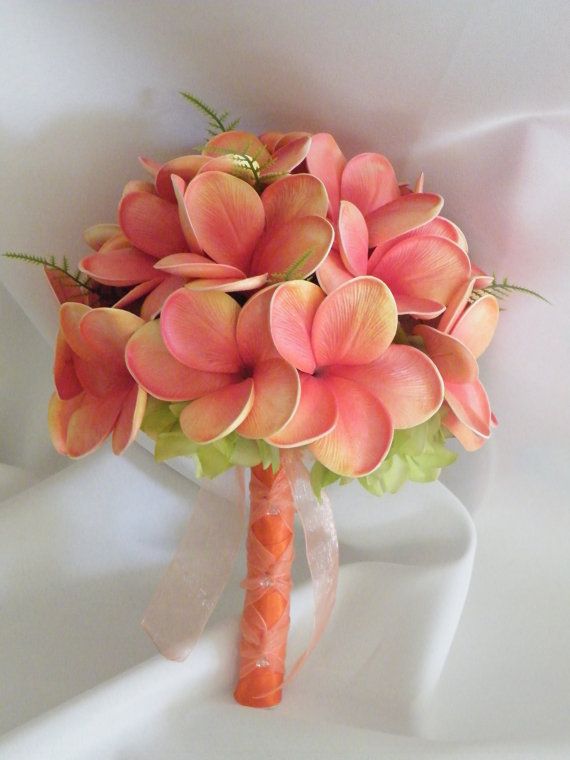 And the above photo…exquisite!  Also… it's not real!  It can be ordered on etsy.com. – unique, and  forever a keepsake…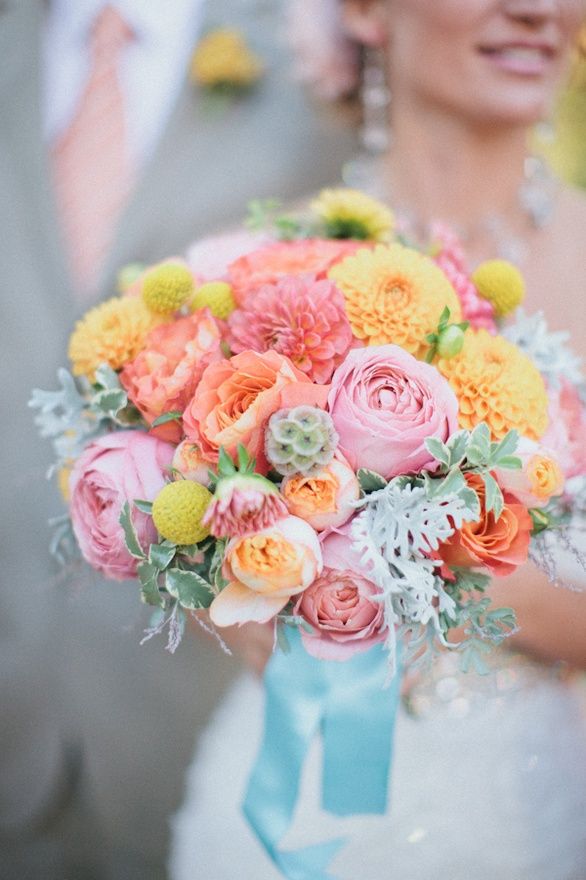 The bouquet above is, I believe, my own Spring Wedding fantasy bouquet.  Look at all the colors!  While a little larger than I'd choose, it's just about perfect.  And notice the blue ribbon…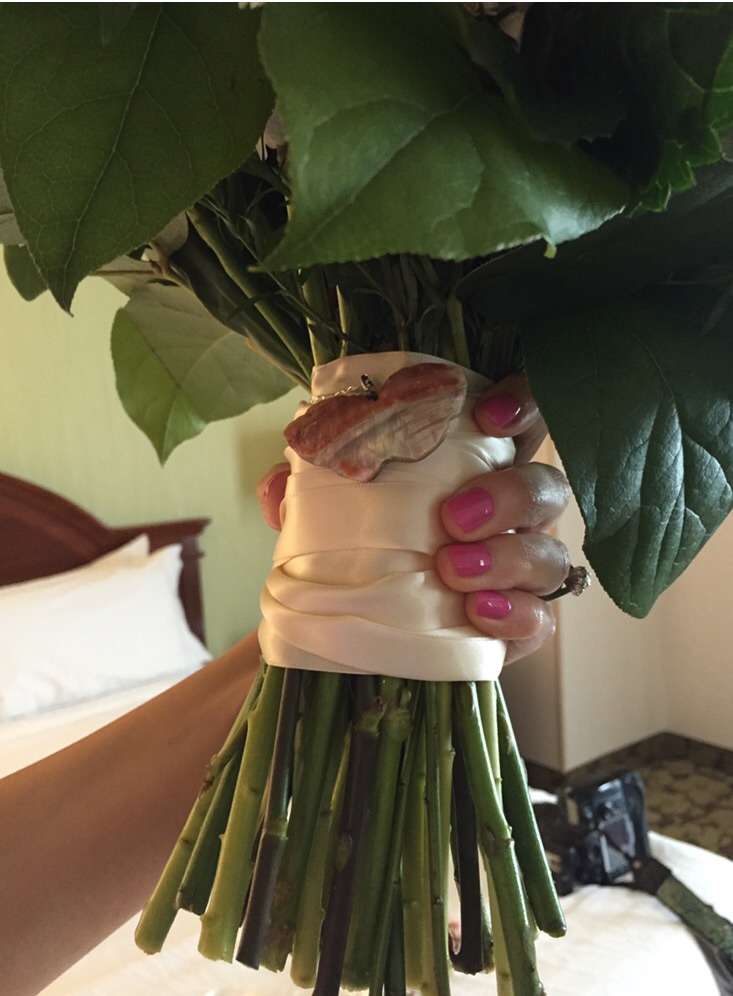 Mary P Karnes photos
And the last bouquet, my own daughter, Kathleen's.  It is held for the photo op by my second daughter, Maggie.  Look at those nails – lovely!  🙂  This bouquet has attached to it a mother-of-pearl carving my dad made for my mother in butterfly shape.  As my parents couldn't attend the wedding, (they were at least able to FaceTime in), it was very special to Kathleen.  And as her cat, Willow, is especially dear to her, she had pieces of willow bark entwined in her bouquet as well.