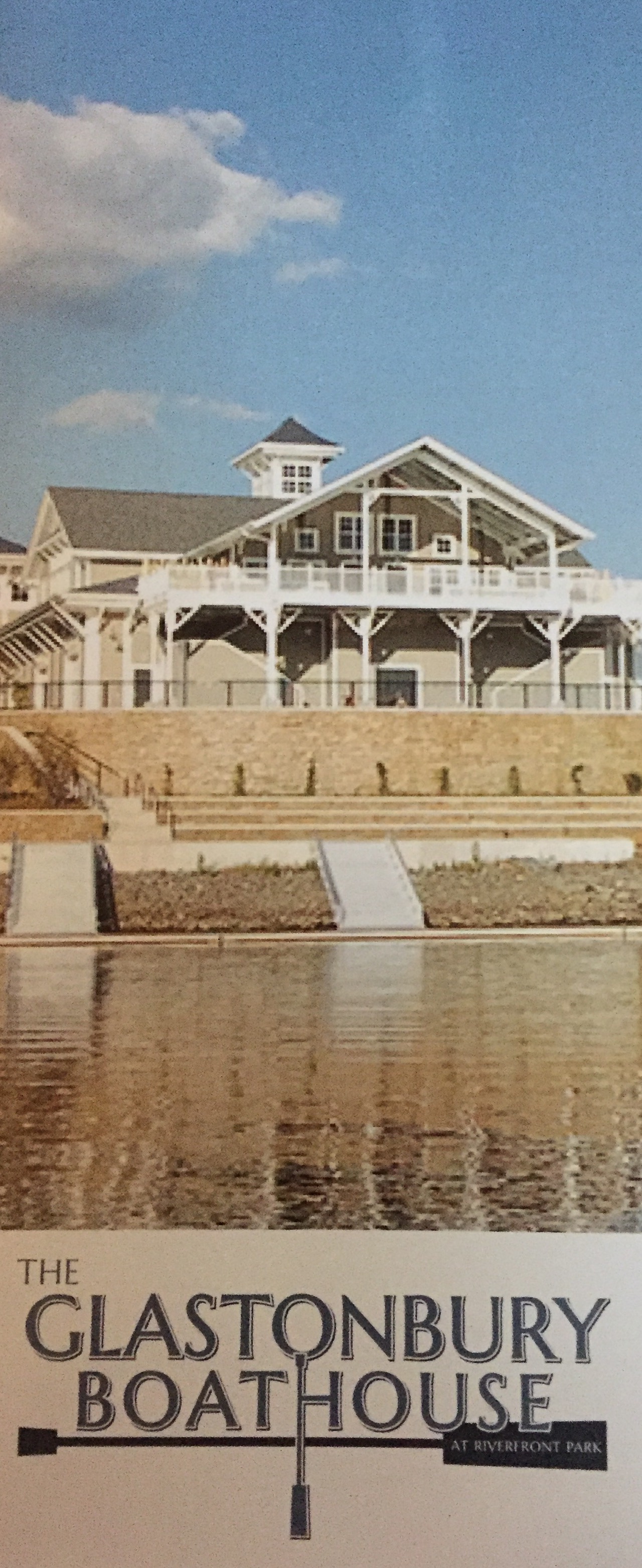 Our great town of Glastonbury, CT recently built a boathouse/banquet center on the Connecticut River. It serves the dual purpose of banquet facility and boathouse for our high school crew team.  We had a few glitches in the beginning, namely part of the boat house was falling into the river! … but it has been shored up.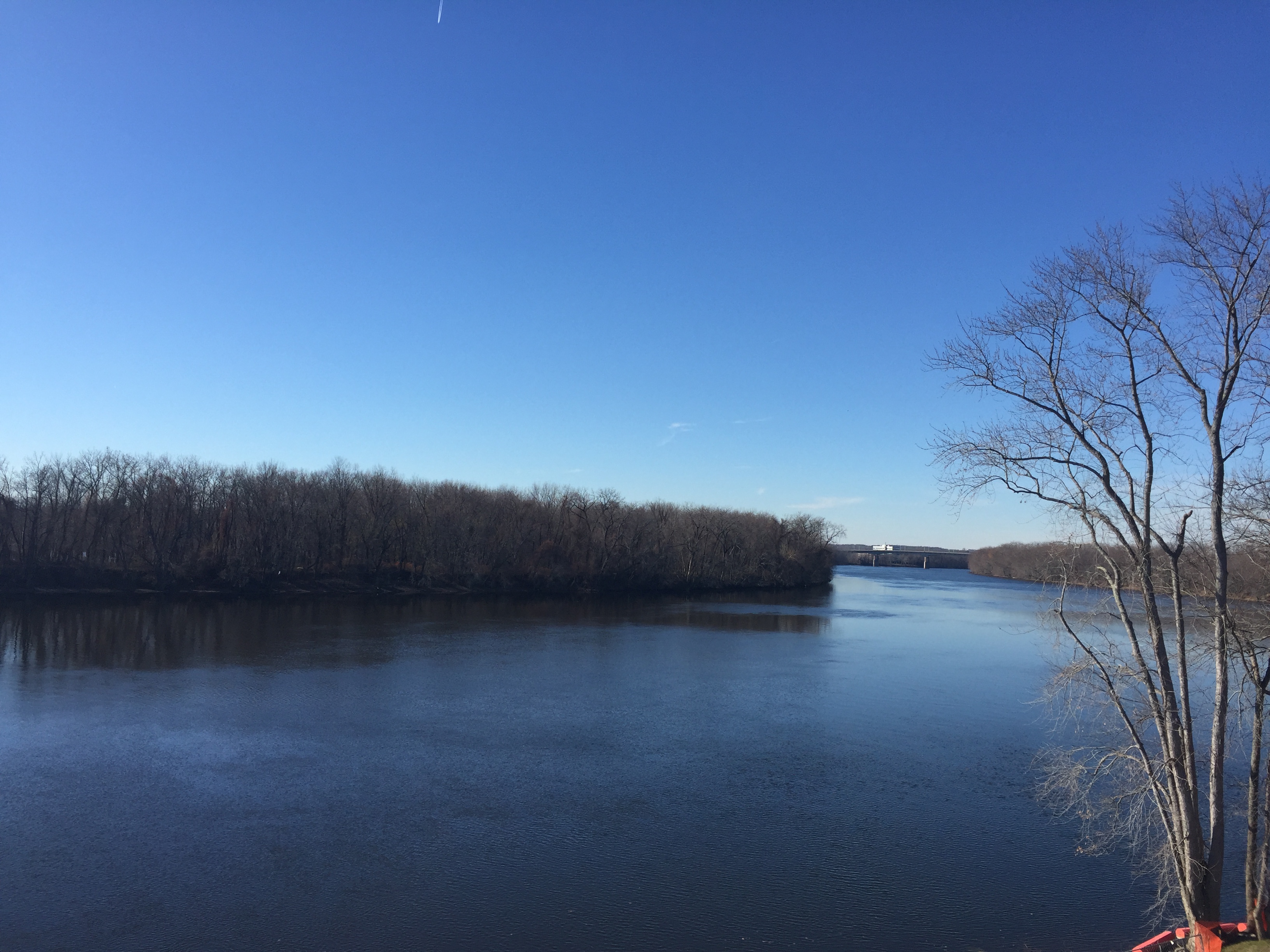 An open house was held this past Saturday, and my dear friend and co-mother-in-law, Debbie, and I attended.  I was more than impressed.  It exceeded my expectations, and I think it would be a great place to hold a wedding reception.  There's nothing like a new facility.  And the views…well, take look!
The rental fees, while not inexpensive, are reasonable.  If you choose to hold your wedding on a Friday, you can further reduce your cost.  (Both of my daughters held their weddings on Fridays, not due to a lower cost, but due to scheduling.  The lower cost was just a perk!)  There are three preferred caterers for the facility.  We were lucky enough to try a few of their samples, and they were all tasty.  Below is a list.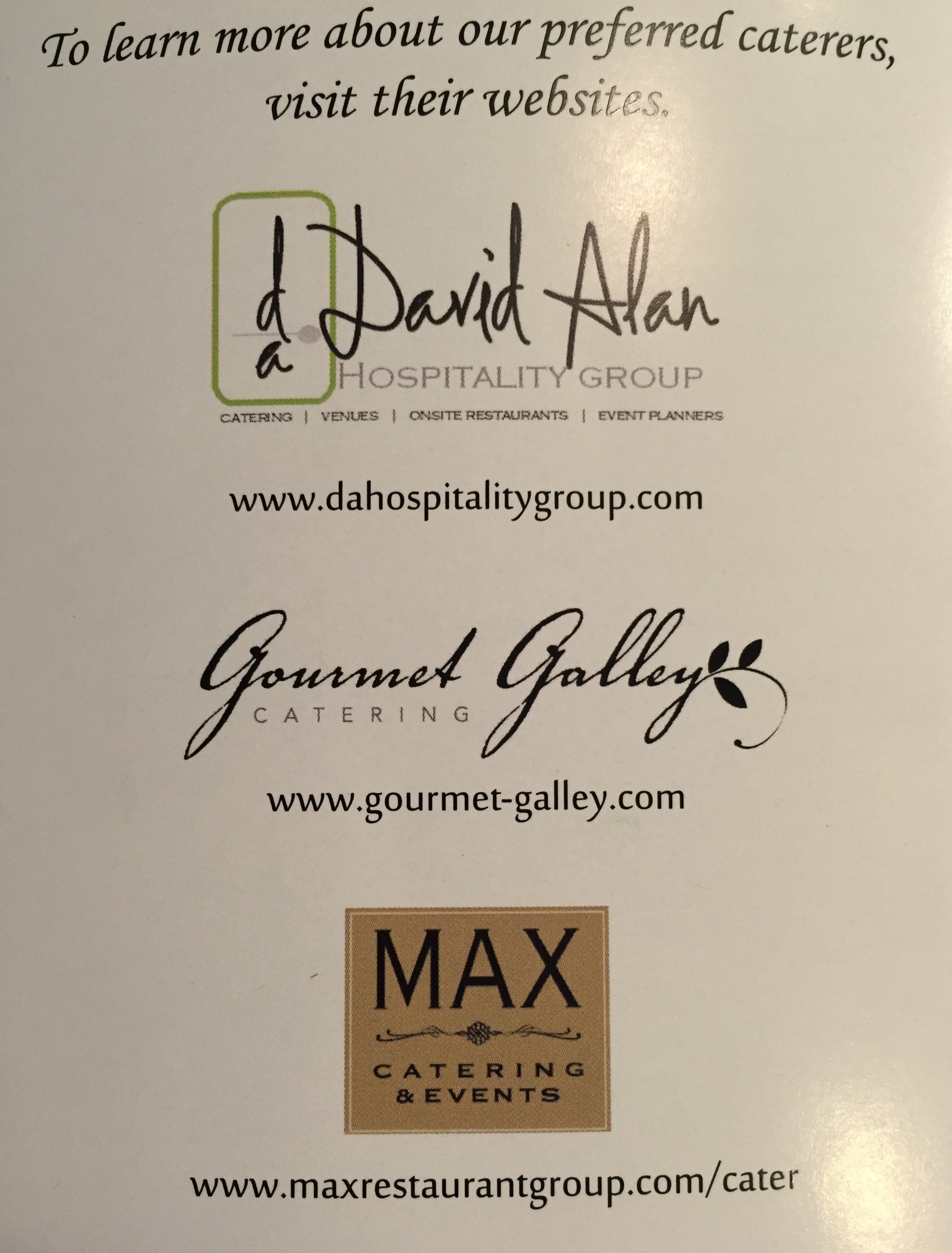 I am most familiar of the Max Restaurant group, as my family and I are big fans of their restaurants throughout Hartford County.  But I would be comfortable using any of the three.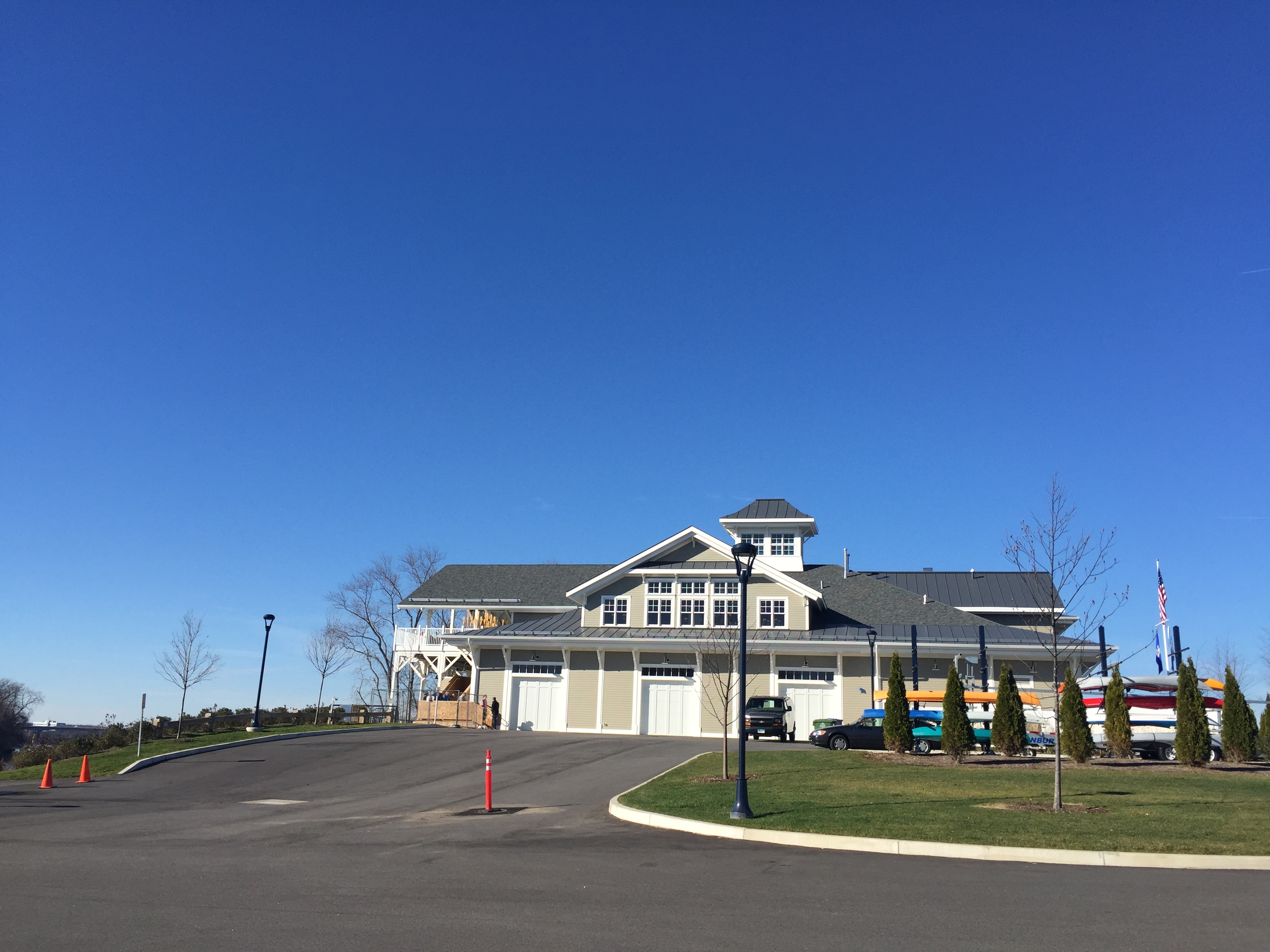 Above is a side view of the boathouse.  The River is to the left of the picture.  And what do you get for your rental fee? …  Air Conditioning, observation deck, spacious kitchen facilitates for your caterer, ample rest room facilities, complete set-up and break-down, free wifi, complimentary parking, private hosts' room, and access tot he surrounding park grounds (which are ample!).
The picture below is a front shot of the parkinglot.  I have yet to attend an event at the Boat House, but hope I have the opportunity soon!