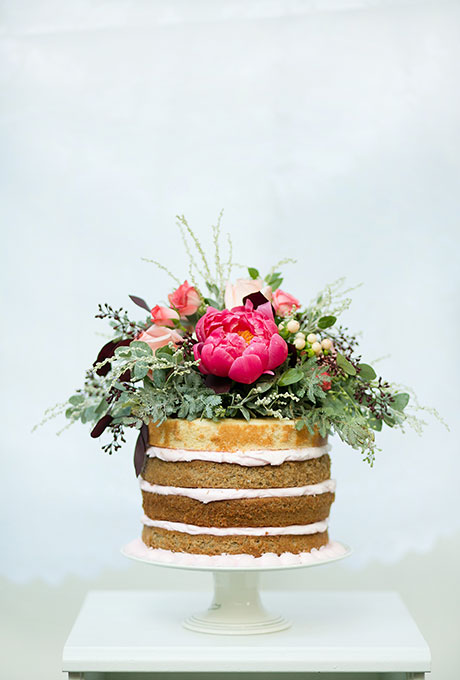 I know it's different, and not the "new kid on the block" anymore, …but I find the "Naked Wedding Cake" rather appealing in an off-beat, rustic way.  If you are unfamiliar with the "Naked Wedding Cake" well — it's just as it looks.  A cake without frosting.  I had heard about this style, but didn't realize they could be so pretty until I saw pictures.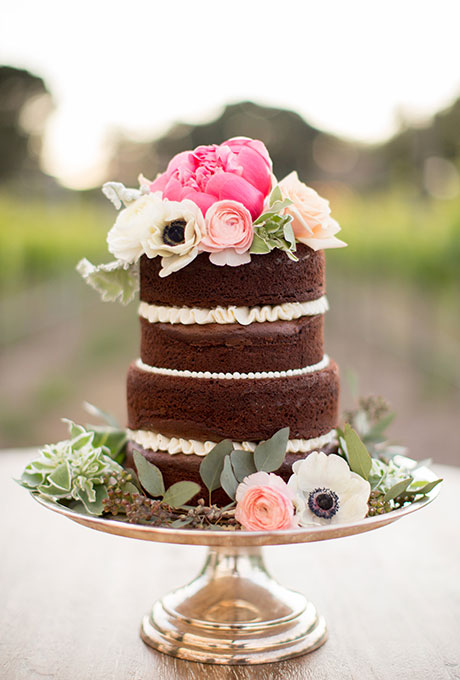 While it wouldn't be my choice, if you haven't noticed from previous blog posts, my taste goes to the more traditional – from dresses, to venue, to cakes.  But if everyone liked that style, weddings would be BORING!  I think the two top cakes are beautiful, and made more so with the lovely flowers adorning them.  With this type of cake, the focus DOES go to the flowers and not the pristine fondant of most wedding cakes.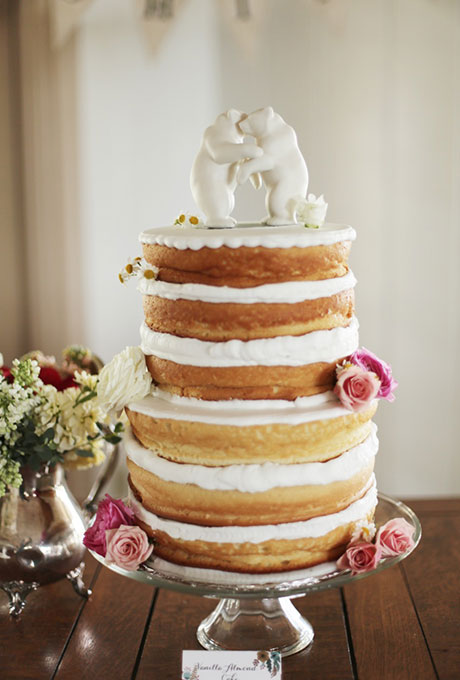 The next cake, the vanilla one above, looks a little sloppy, however. I think chocolate may be a better choice if you go the naked route. With vanilla, or a white cake, you have the added challenge of slightly different baking colors.  This lends to a rather unprofessional finish.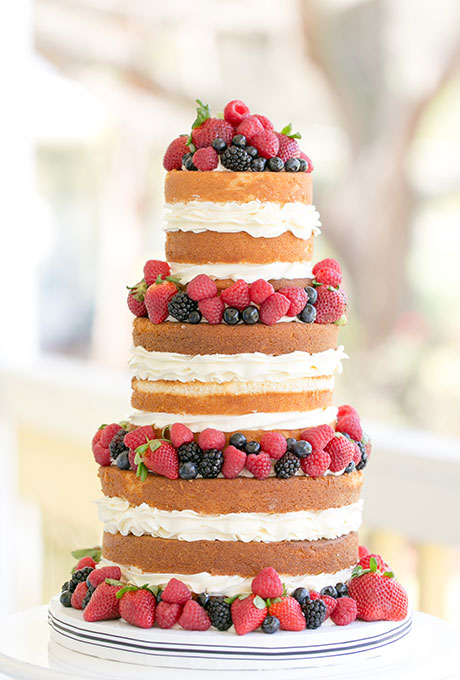 Maybe a little frosting can go a long way.  Take the fruit cake above.  All the potential baking imperfections can be smoothed away with a little buttercream!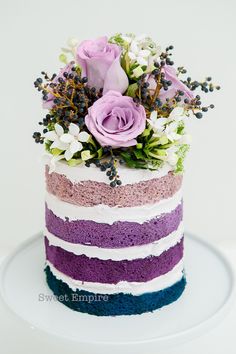 And my favorite "Naked Wedding Cake"?  The one above!  Not only do I love the flowers on top, but the varying shades of lavender are just exquisite.  What do you think, readers?  Want to bet that the bride's colors are shades of lavender?  The cake reminds me of a couple of giant macaroons stacked together.  Yum!  My only complaint with this style of cake?  Would the wedding couple have a viable "top layer" to preserve and save for their first anniversary?  If you'd like to read how to this, click on the following link, How to Preserve the Top Layer of Your Wedding Cake, and read all about it!
Images #1-4 brides.com
Images #5    pinterest.com