Last year, when my second daughter, Maggie, married her high school sweetheart, Robert, the guest entertainment was a photo booth.  Remember those from when WE were kids?  Well, now they're fancy with all kinds of props.  They're fun, and guests get to take home a souvenir strip of photos.
But as  with all things, we are on to something new.  The newest thing, (and there MAY be something newer next month!), is the Wedding Slow Motion booth.  A crew comes in, sets up a backdrop screen, brings props, and then invites guests to act silly.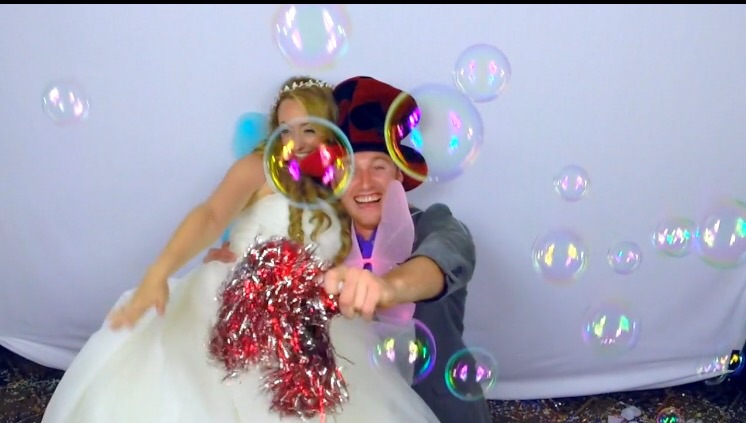 The act of using props was fun, and waiting guests enjoyed the show.  But nothing was given to the guests as a souvenir.  They had to wait a week until the company posted the finished product on-line. I think it was worth the wait.  🙂  Click on the link below if you'd like to see the whole video.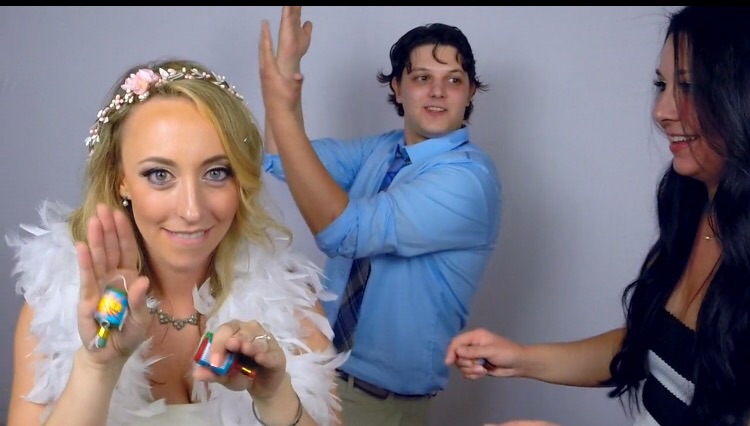 If you watch the video, you'll notice it's multi-generational.  Grandparents to our youngest guests enjoyed it.  In this age of instant gratification, I loved that the guests were willing to "perform" without receiving something immediately in return.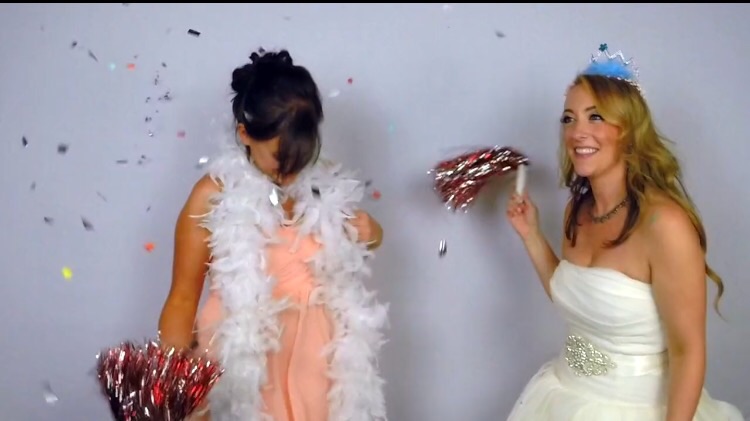 My only regret?  I wish I had gotten in there more!  And after seeing the finished video, I know that if I ever get the opportunity to do it again, I'll be more active on film.  It makes for a better video.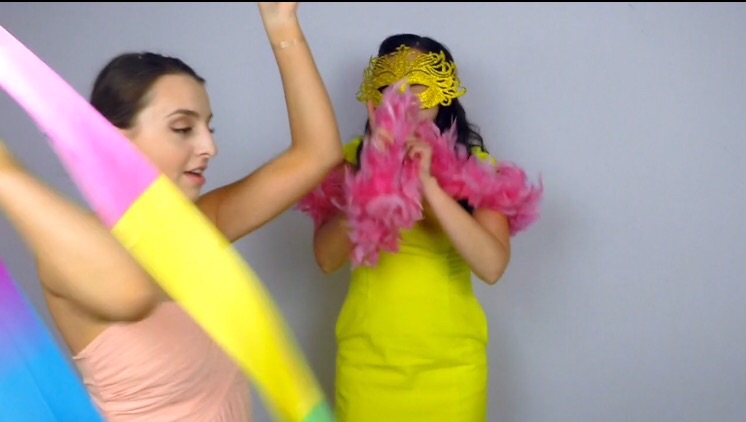 The producers would speed up the guests movements, or slow them down to go with the music. I think this was one of my favorite wedding items.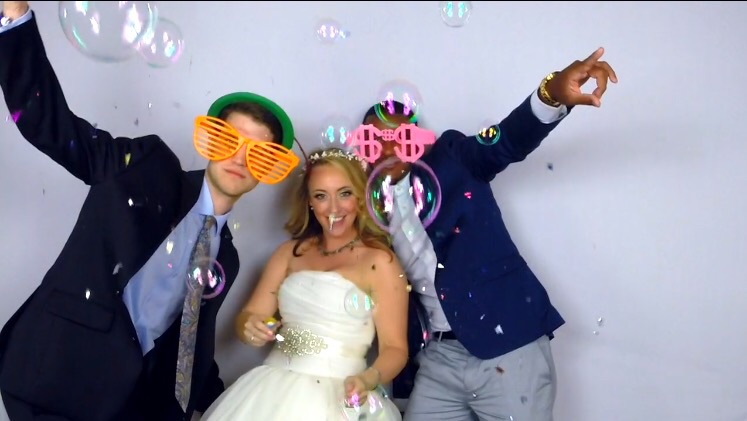 I was very happy with the company we used, Slow Motion NY  Click on the link if you're interested in contacting them.  Their pricing is just a little more than a deluxe photo booth.  The employees who came to our wedding, (I'm not sure if it was their company, or they worked for others), were professional, early to the event, and stayed late.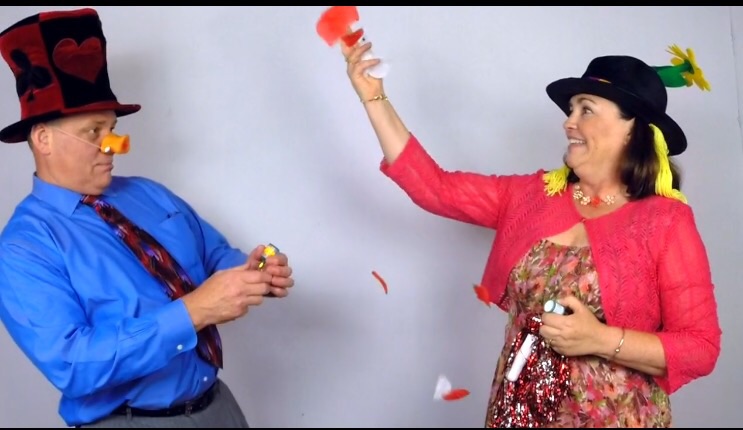 They also took Paypal, which I appreciated.  They delivered the finished video earlier than promised.  All in all, a 5 out of 5 stars!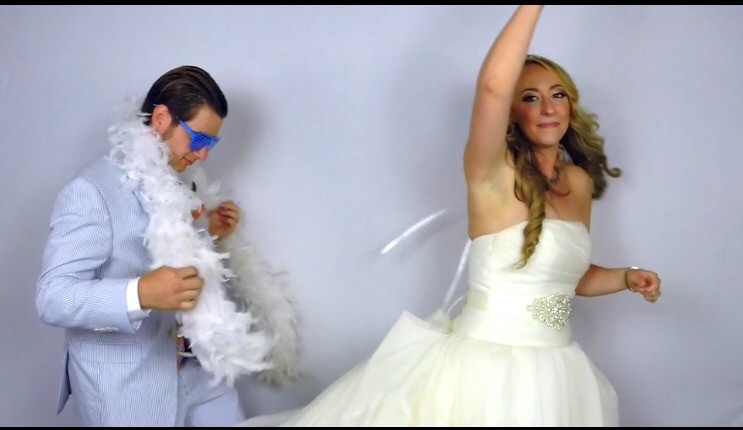 Click on the link below if you'd like to see the video in its entirety.
https://vimeo.com/132671881  the password is: kjtj7315