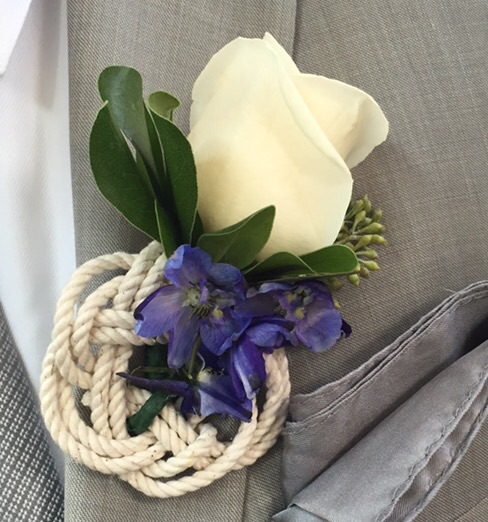 Would you like to make your boutonnières  your own?  It's lovely, thoughtful, and too often overlooked.  Let's face it.  Weddings are so often about the bride.  Little girls begin planning their big day in preschool.  Okay…I'm exaggerating a mite…but I DO have four daughters.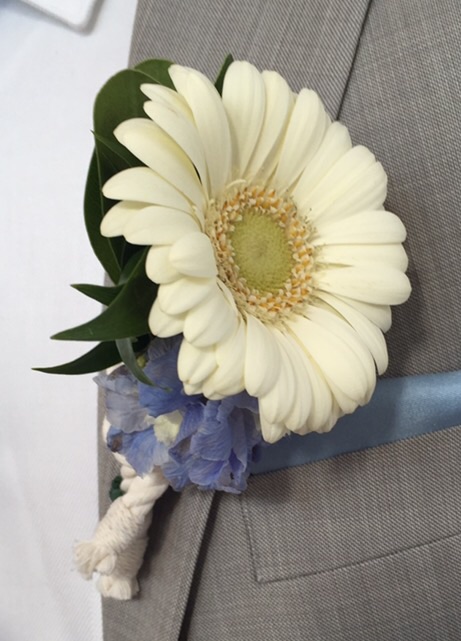 The last wedding we attended, Jennifer and Fred's, sported these beautiful adornments.  What was so special about them?  Well, the bridal couple incorporated their nautical theme in these beautiful flowers. The sea is special to them and their wedding honored their love for it.  Look at these gorgeous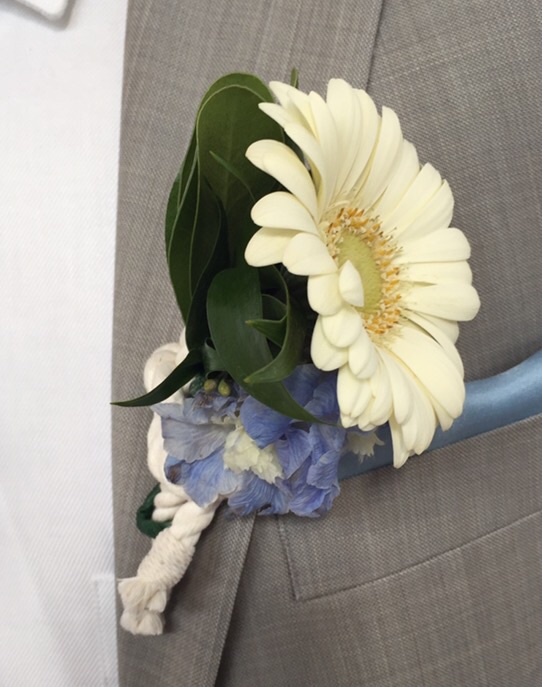 boutonnières.  Not only are the flowers perfect, but they have nautical rope attached.  The top bloom is the groom's.  Notice the "knot".  The couple "tied the knot."  Cute, huh!  🙂  The invitations reflected the same theme.  It takes a lot of thought and planning to tie all these loose ends together, yes…pun intended.  The next two photos are of the groomsmen's boutonnières.  They also sport the nautical rope motif.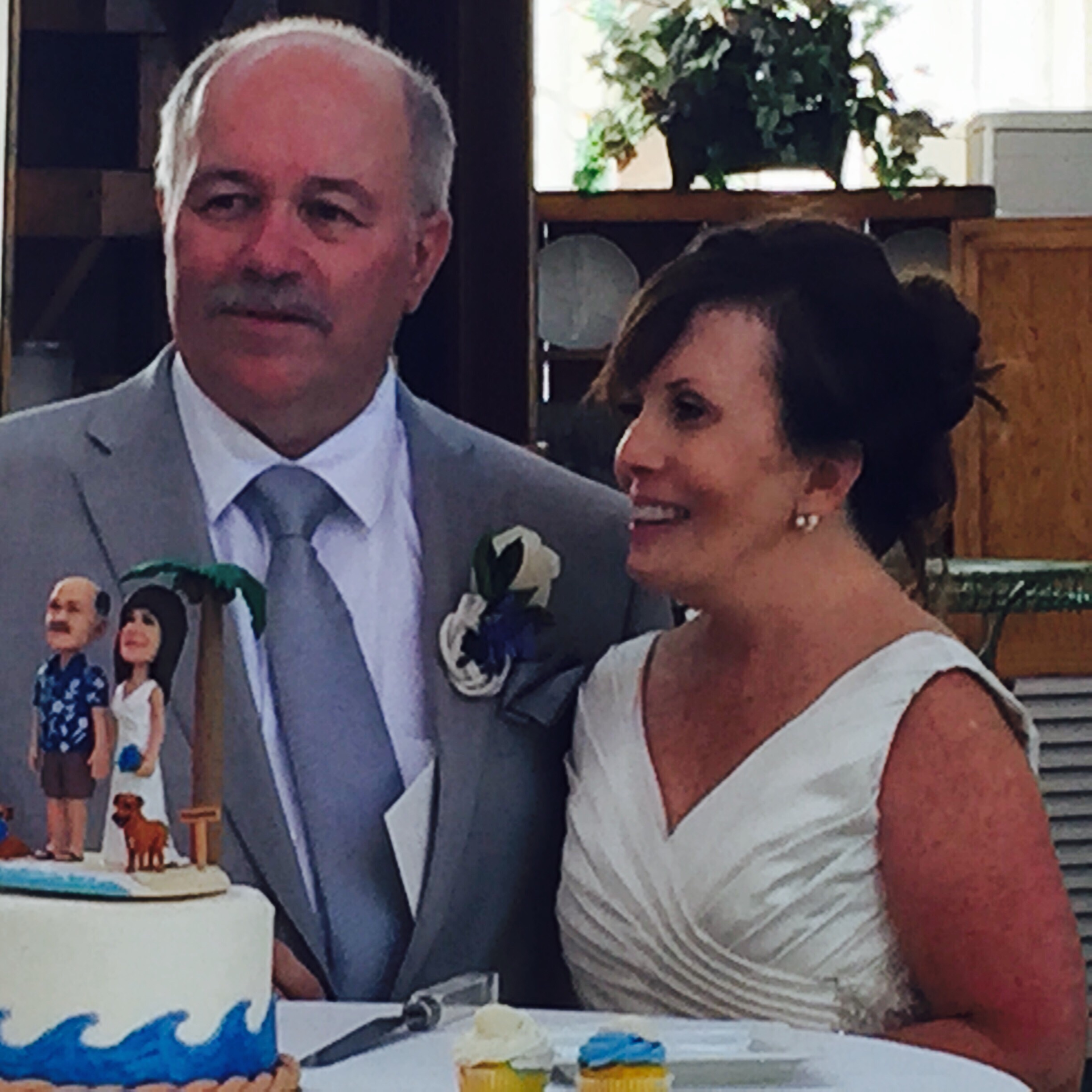 The last photo is of the bride and groom.  This gives one a nice view of his boutonnière.  I hope wedding trends continue with more thought and consideration given to the groom and his interests.  A marriage is not just about a wedding…
Next time…should the bride have a "going away" corsage?  I know this is an old-fashioned theme, but I like it.  I had one to pin on MY going away suit when Kenny and I left our reception.  I tried to talk my girls into one – the florist overruled me, and the girls followed her dictate… now why did I allow that?  Good thing I have two more daughters!