Coolest Wedding Cake!  — EVER!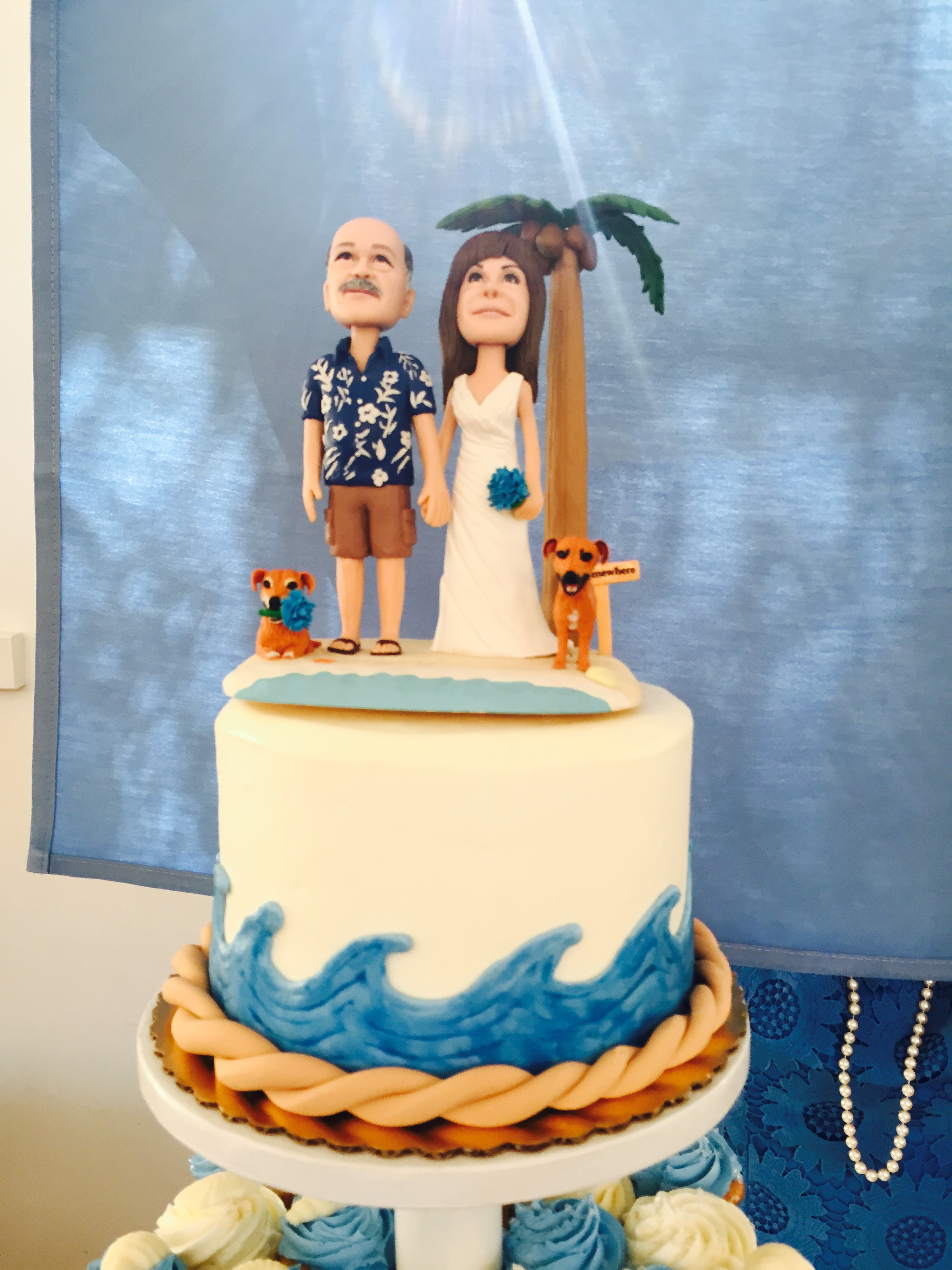 I've been to a lot of weddings… But the wedding we attended Sunday was one of my favorites.  The bride was my son-in-law, Robert's, aunt, the groom his, (NOW), official uncle.  It was beautiful, it was fun, it was very representative of the couple.  There were so many highlights, I don't know where to start.  But I'll begin with the cake.  Adorable!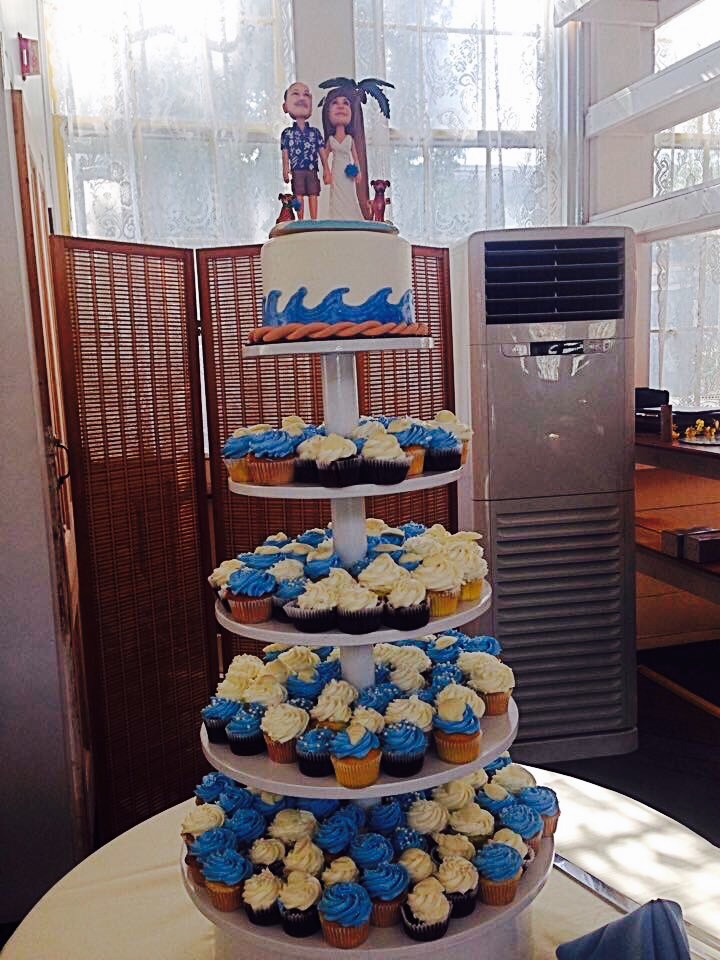 The "cake" is featured in the photo above.   As you'll notice, except for the top layer, it's composed of cupcakes in the wedding colors.   I love how there are chocolate and vanilla cake choices.  But the most striking thing about the cake is the "cake topper".  Yep.  The figure on top of the cake is an artist's rendition of the couple.  The likeness was incredible – down to the exact duplication of the bride's dress!  You can see the actual couple AND their cake topper in the photo below.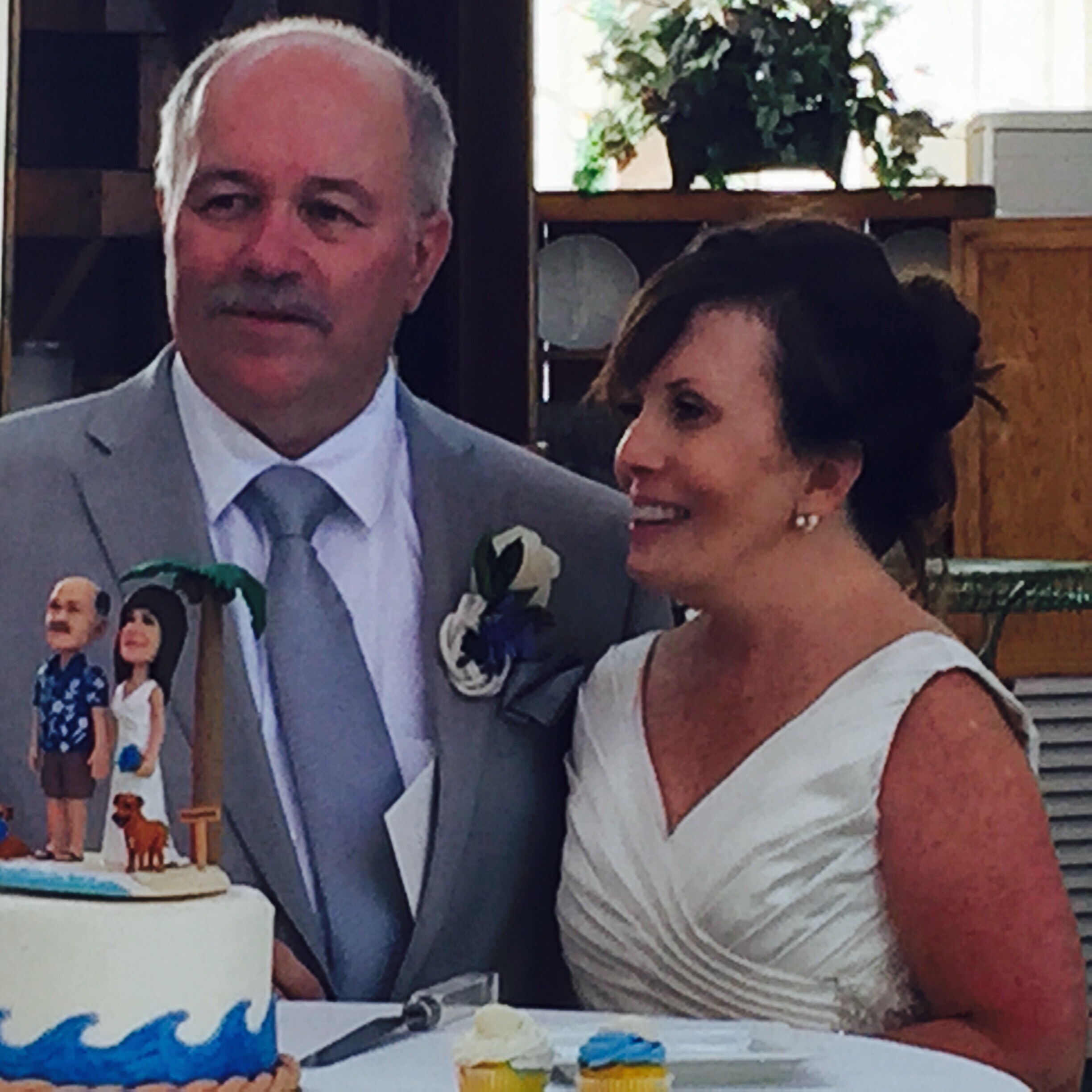 "What was the process?", you may ask… Well, to my understanding, it was done via photos of the bride, groom AND their dogs, Dorie and George.  (I've met these two darlings, and they are very sweet dogs.  At Thanksgiving, Jennifer, (the bride), and Fred, (the groom), hosted a breakfast.  We were invited, and so was our little dog, "Buddy"!  He's a timid little guy, and Dorie and George were very kind to him.) —
Back to the process of the cake topper creation — The artist used the photos as a guide, presented drafts to the couple, and if needed, adjustments made. A huge success, and I'm sure we will see more of this in the wedding world!  The top layer is the perfect size for freezing too.  If you would like to read an earlier blog post of mine on 'How to Freeze the Top Layer of Your Wedding Cake' click on the link.