If you choose to have wedding programs, keep in mind that they can be as different as weddings and brides themselves.  For example, look at the front and back of my daughter Maggie's program, and then at my next bride's, Kathleen's.  Night and Day.  Maggie's were much more formal, going along with her wedding style, whereas KK's were more casual both in color and printing.
And KK's programs served a dual purpose — yes, I had them made into fans.  Although we had such lovely weather, and were not over warm at the church.  How many to order?  Well, we had several left over at Maggie's wedding, so I ordered one per couple for Kathleen's.  We had plenty.
After searching the internet for the best program design and for the best deal, I chose a style from Etsy.com  We used this internet marketplace for many wedding items, and I was never disappointed.  Purchased items ranged from 'after ceremony headpieces', (both girls), to invitations, wedding programs, and favors. The internet proprietors were professional and prompt, while still lending a personal touch.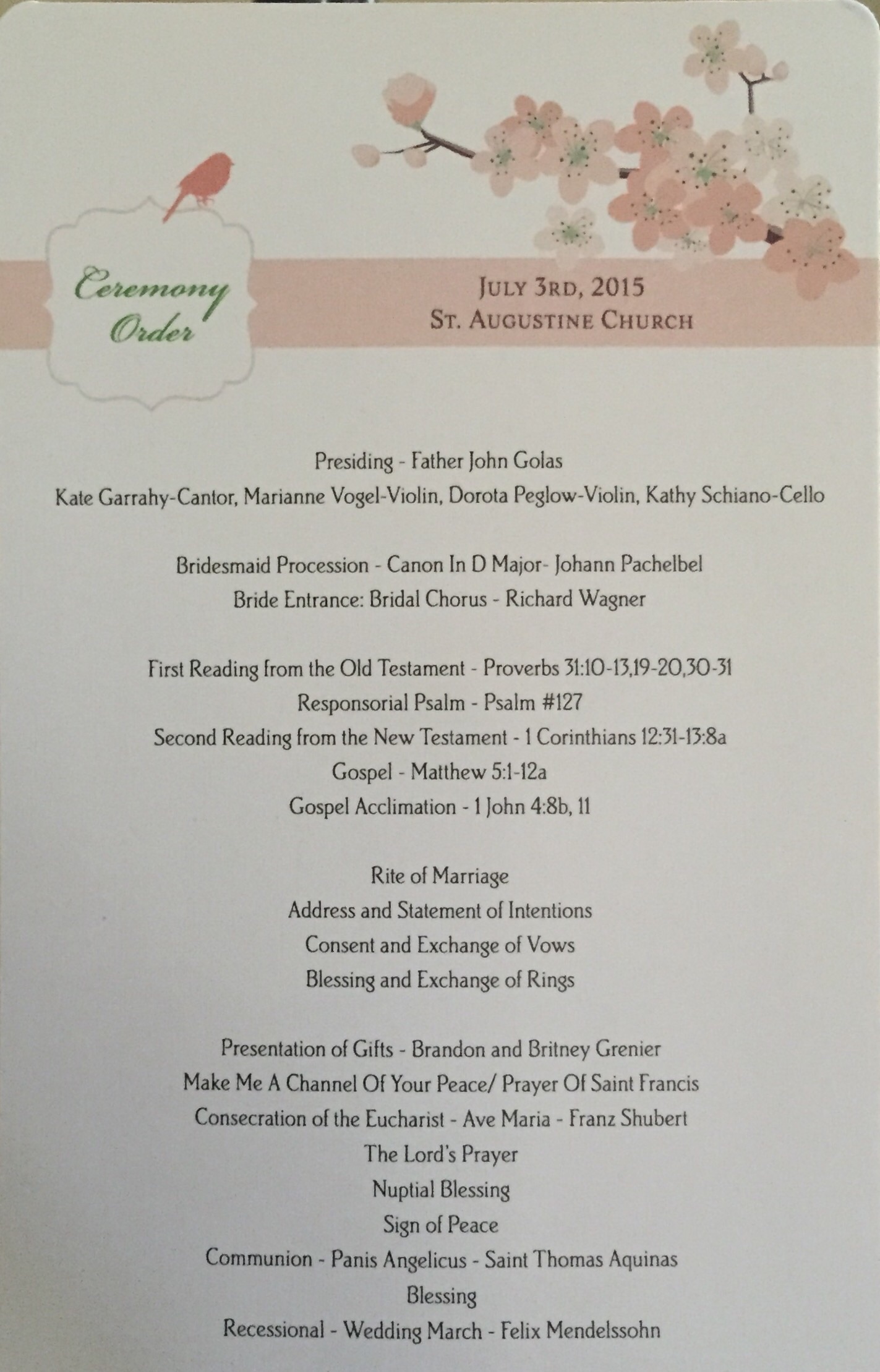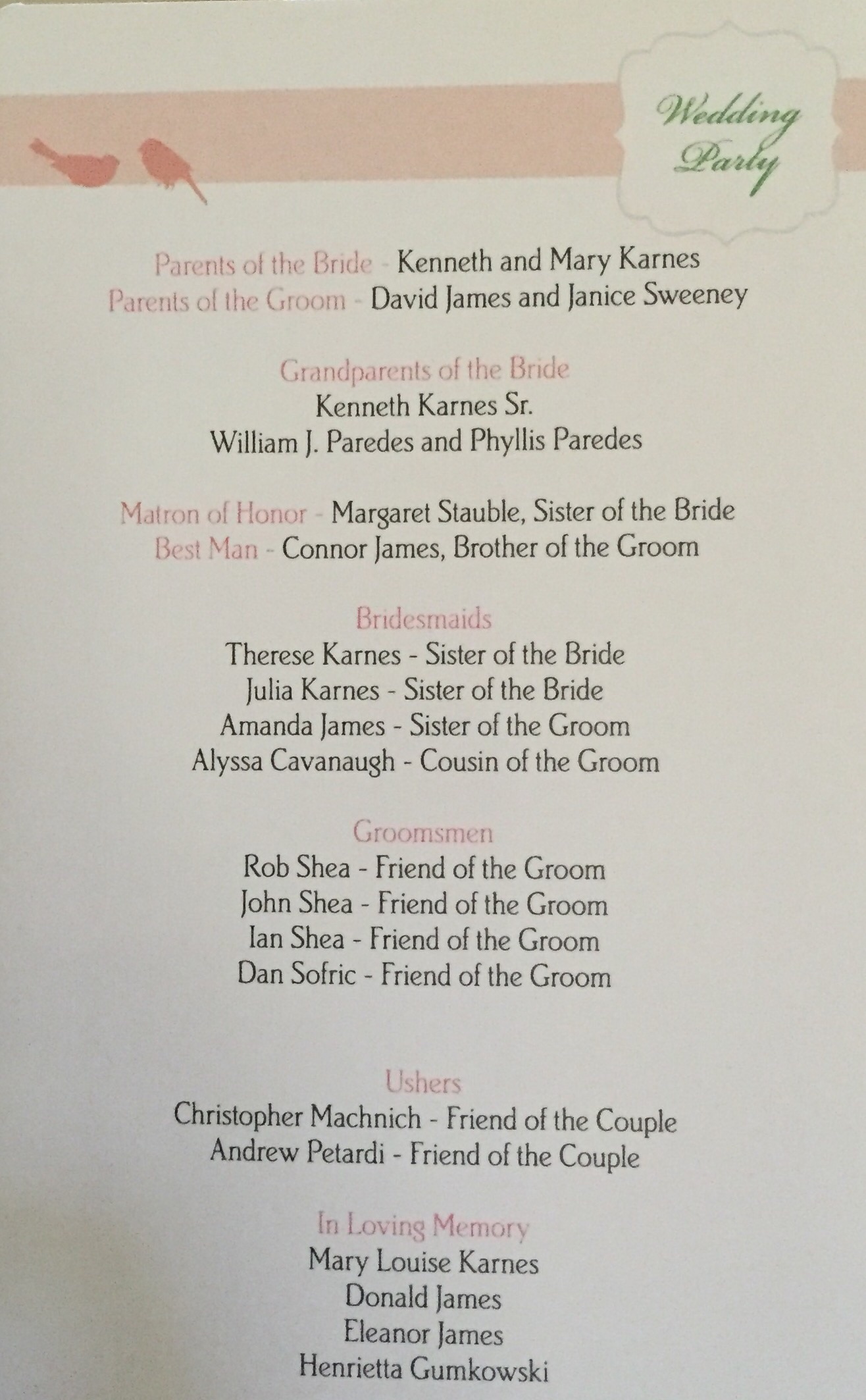 I think I like having wedding programs from the girls' weddings more for myself than for the guests.  They are terrific keepsakes.  Definitely something for the scrapbook… and yes, I'm still a fan of the scrapbook.  Both girls enjoyed looking at the one I toiled away on for my own wedding… It was worth their admiration if for no other reason…  🙂