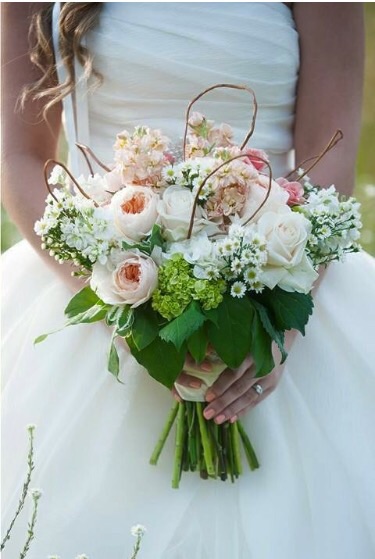 Kathleen's walk down the aisle – I think every mother envisions that walk the minute she hears she's a mother of a daughter.  And my KK didn't disappoint.  The top photo, courtesy of our photographer, Hannah Colt of Power Station Events, captured her bouquet beautifully.  One thing I would caution brides, mothers of the bride and groom, and bridesmaids, is to hold your bouquet at waist level.  It is a much more flattering look for your dress.  I, myself, had trouble accomplishing this…Maybe by the time I am a 'mother of the bride' for daughter number four…I will have it down.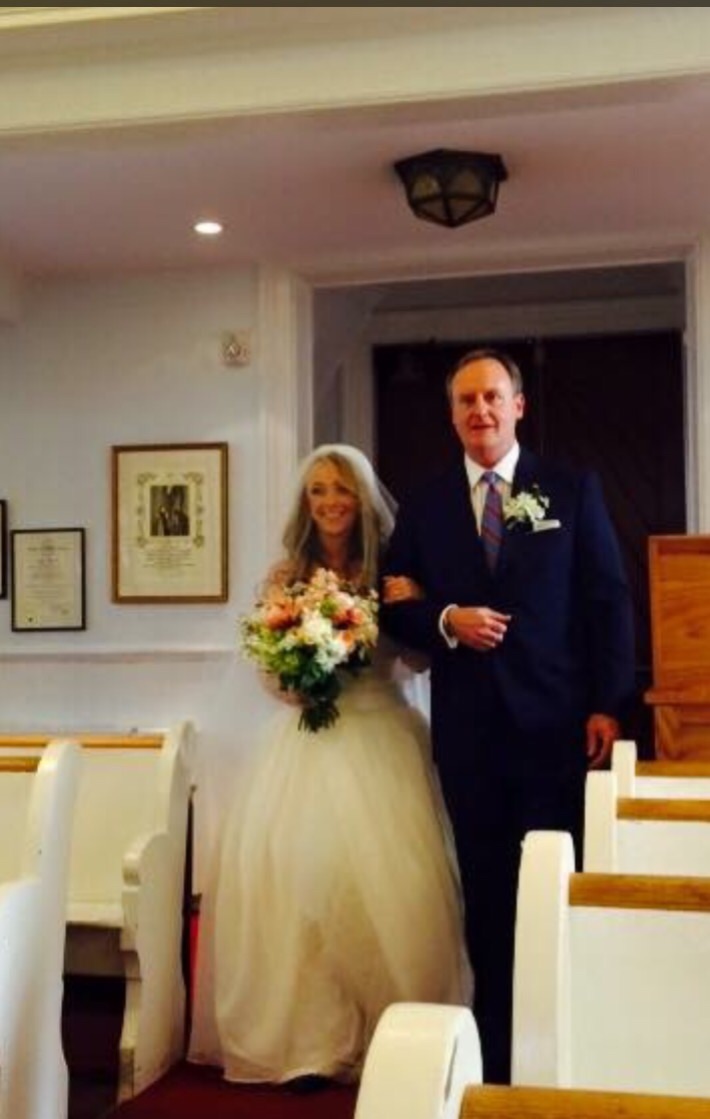 And there she was…walking on the arm of her father, my husband to "The Bridal Chorus" by Richard Wagner player by two violins and a cello – Contracted by the lovely mother of the groom, Janice.  Not only did the entrance of my first born tug at my heartstrings, but the sweet, soulful music did as well.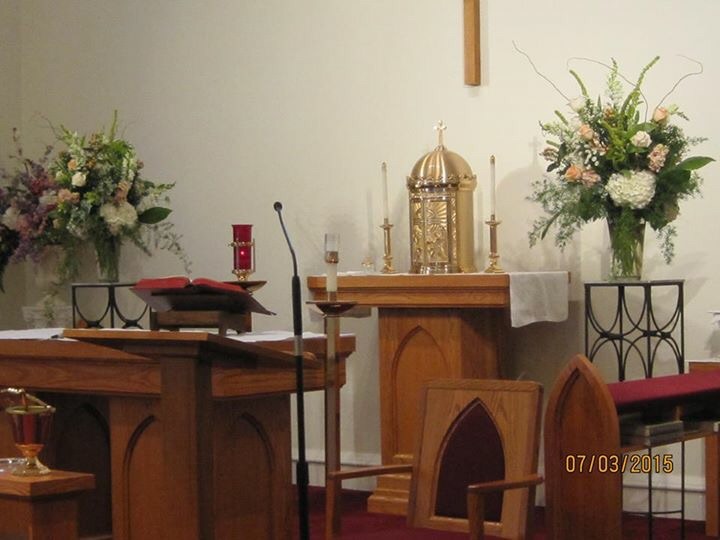 The above photo is of the church alter, tabernacle, lectern, etc.  It all fits perfectly with the architecture of the old church.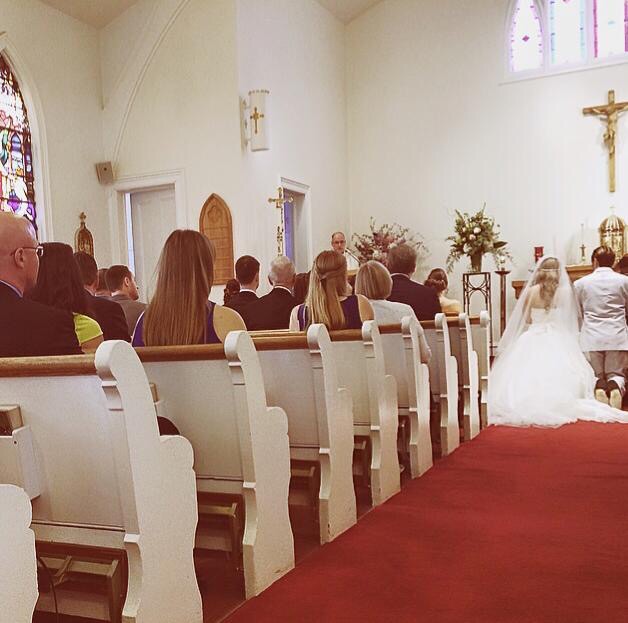 Here is a good photo of the preciously mentioned red carpet – why red was chosen way back when…I don't know.  I'm very happy Tyler didn't choose to write on the bottom of his shoes, "Help Me" as Urban Legion has that some bridegrooms do…thanks for that, Tyler!
The alter flowers are shown to good advantage in this photo as well.  While complimenting the wedding colors, they didn't clash with the questionable red carpet.  Next post, I really will share the blooper from last year's wedding which as to this point has yet to be mentioned.  🙂
Photo Creds:
Image #1 Hannah Colt
Image #2, 3, 4 Facebook Friends