Cocktail Hour Part II —
While the photo session continued on the lawn and beach below, the guests feasted on stuffed mushrooms, shrimp cocktail, mini tacos, mini burgers, bacon wrapped scallops, assorted cheeses, dips and fresh vegetables (frankly, there were other things I can't remember – when that happens to the 'Mother of the Bride', you have too much food).  And don't forget those cocktails!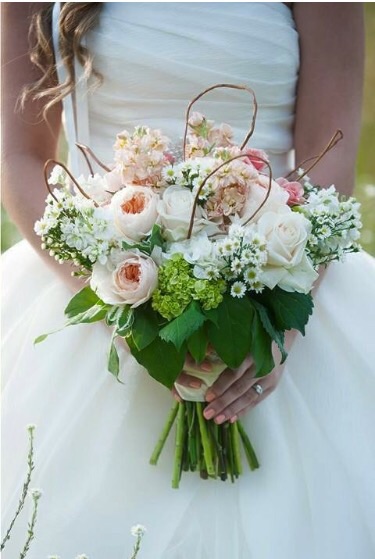 I don't know if there was an option, but I think we should have had less food.  Many of the guests were stuffed by the time dinner was served.  The foot was excellent.  It was flavorful, hot and didn't taste like banquet food.  When daughter number 3 or 4 gets married, I will choose a location and my own caterer. Even though I loved the Pavilion, it was a combo deal.  If you chose their venue, you chose their caterer.  While according to their website, their cuisine is 'award winning,' there was just too much food, and no option for less.  It was 'all or nothing'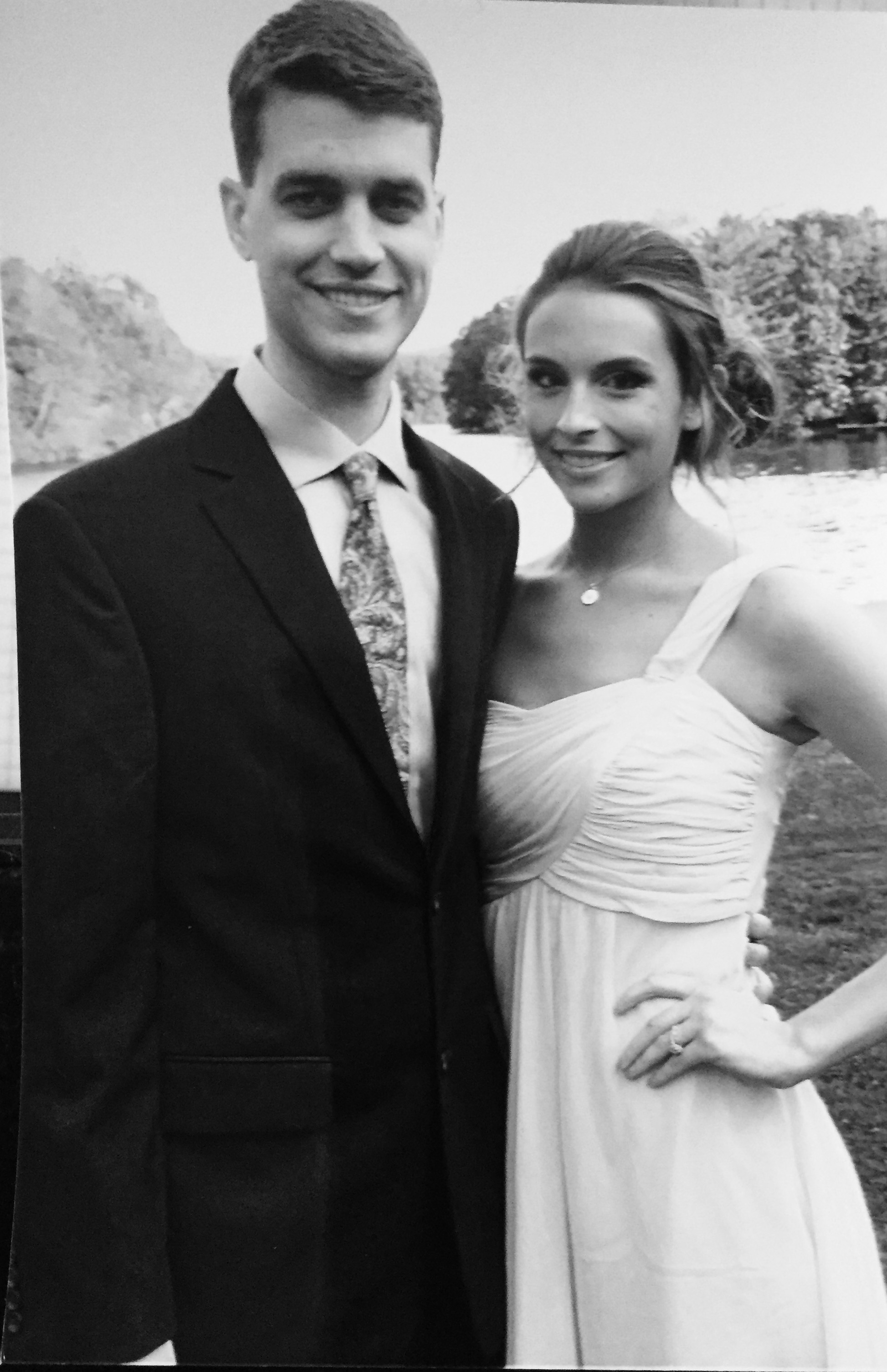 Last year, when daughter Maggie and Rob, (pictured above at KK's wedding), were married, we did just that.  But we still had heavy hors d' oeuvres and a large dinner selection.  What about…just heavy hors d' oeuvres?  What do you think?  I believe people would be very well fed, and think of the cost savings!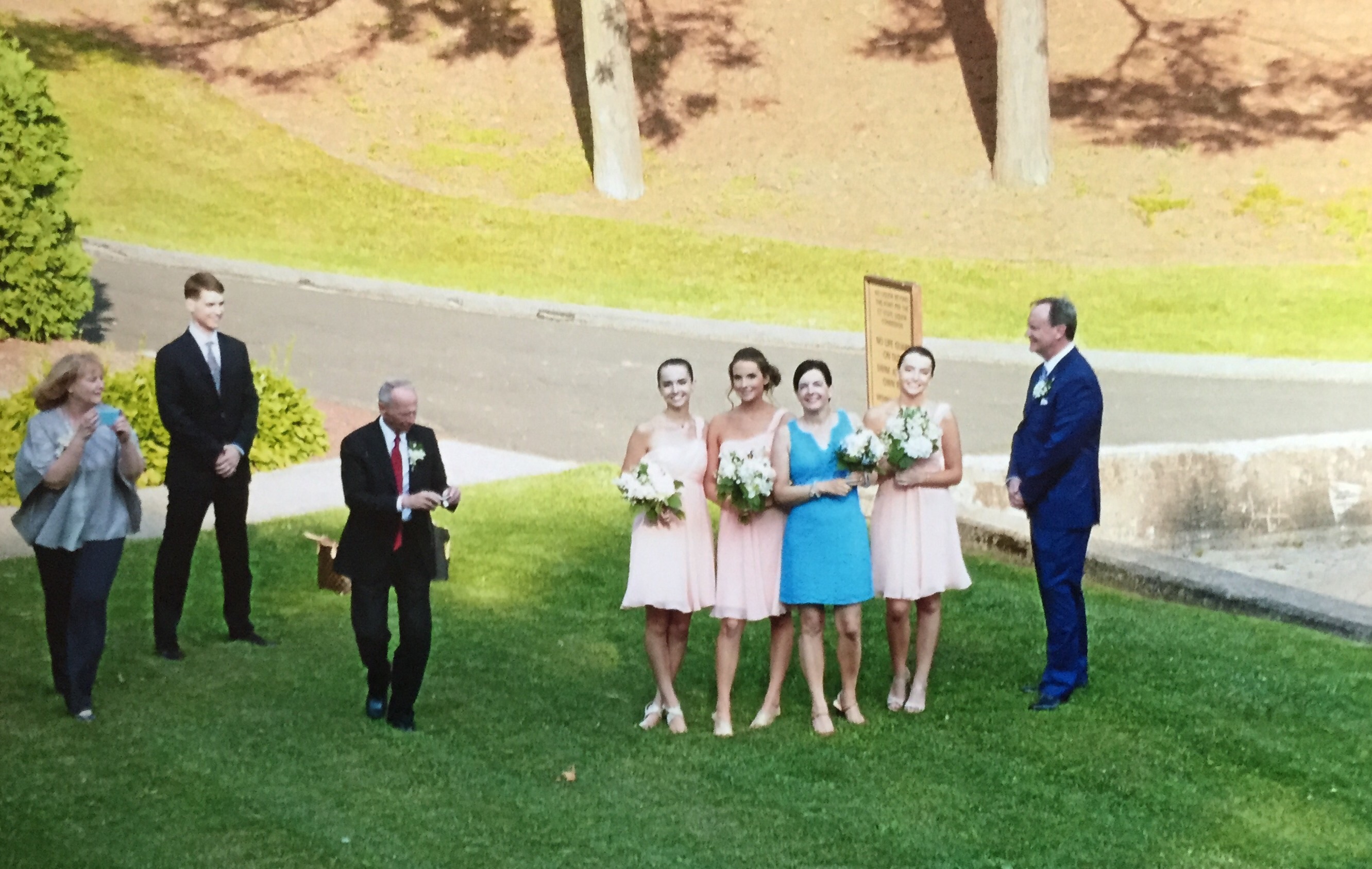 In the photo above, we see Kenny's sister, Teresa, Rob, Kenny's Dad, Julia, Maggie, yours truly, Tess and Kenny.  And below…one of the "Cocktail Hour" stations for the patient guests.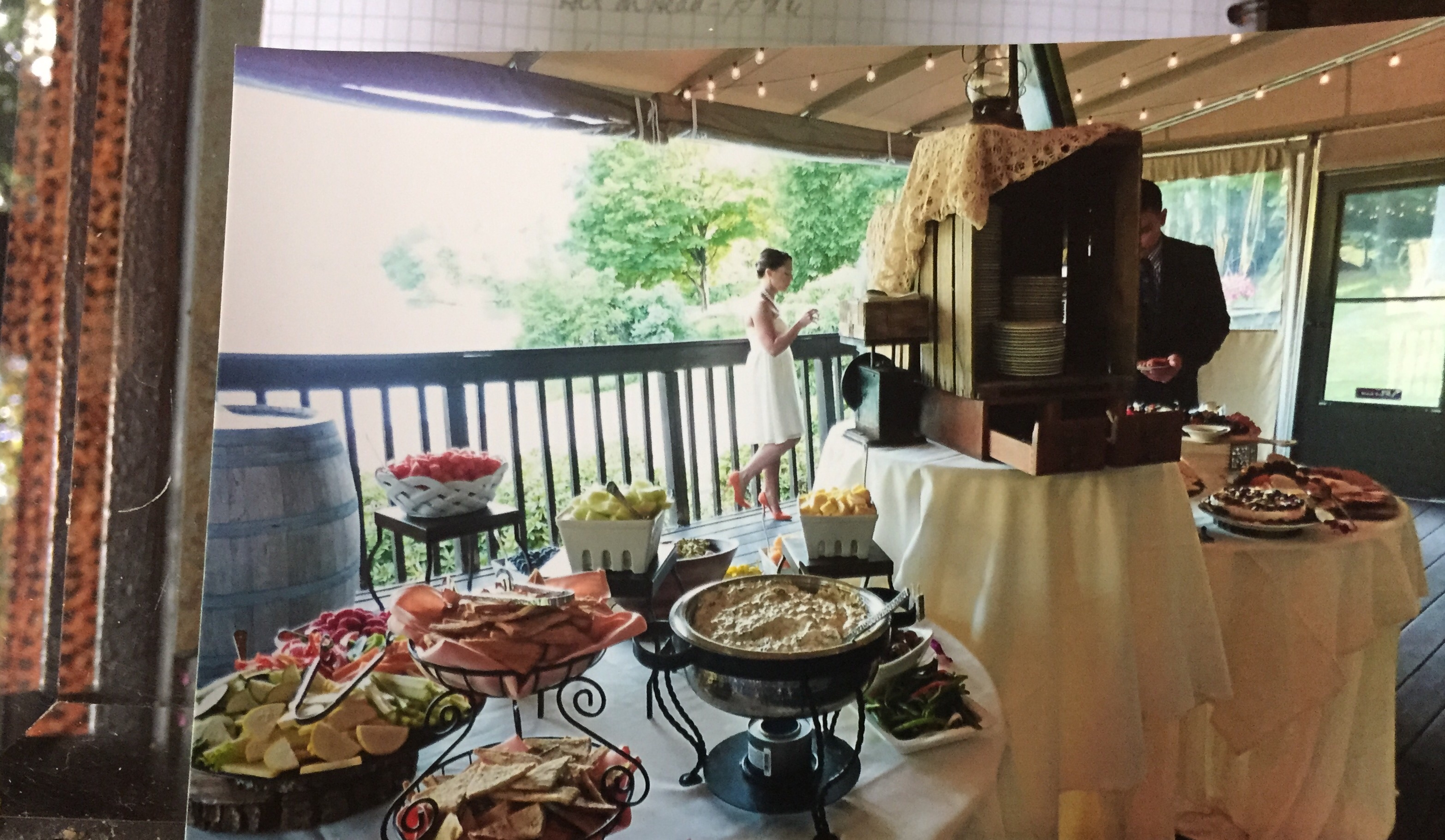 Photo # 1 Hannah Colt
Photos # 2-4 Debbie Stauble