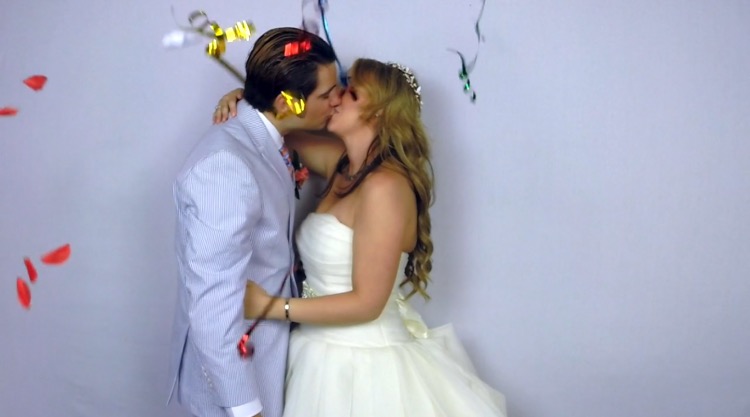 Bloopers from the mother of the Bride… why do I tell these things on myself?  Well…it's fun… and after all things were righted, funny too…
Although it wasn't so funny Friday morning when it all began…
I had decided to wear drug-store brand fake eye lashes for the wedding.  I had never worn them before – but ladies…you'd be surprised at how many of our contemporaries do.  When I began shopping for the lashes, I realized how many choices there were!  Self-stick, individual lashes, strips with separate adhesive, thick, thin…on and on.  I chose a set that didn't look to awful, some eye-lash glue, and with my slightly embarrassing purchase, ran to the check out and out the store.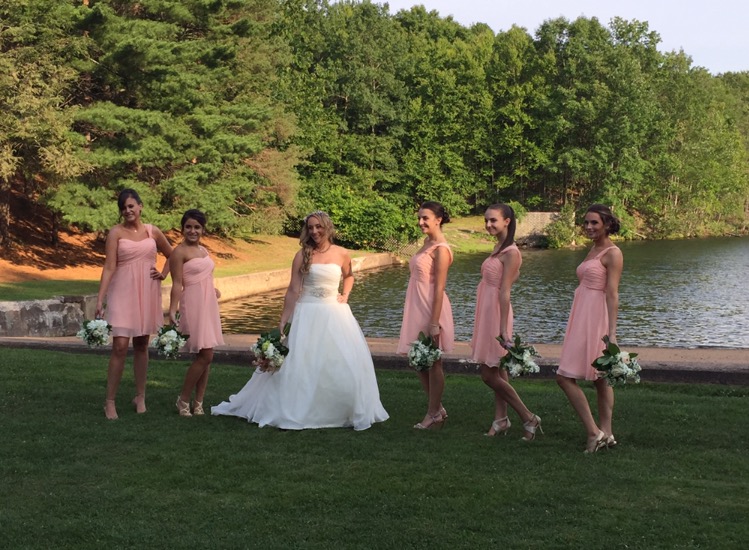 The pictures on this page don't really relate to the post…I don't have shots of myself frantically looking for eyelashes with a 'deer in the headlights look'…but I do have these lovely pictures of the wedding party looking pretty.  🙂
The top photo is a screen shot of KK and Tyler from the wedding "Slow Motion" video.  The next, is a photo of the lovely bridal party, looking a little bit sassy…
And the last two are additional pictures of Janice's, mother of the groom, beautiful floral selections – (my bouquet is the last shot).  I think the bouquet she chose for me may have rivaled my own flowers as a bride!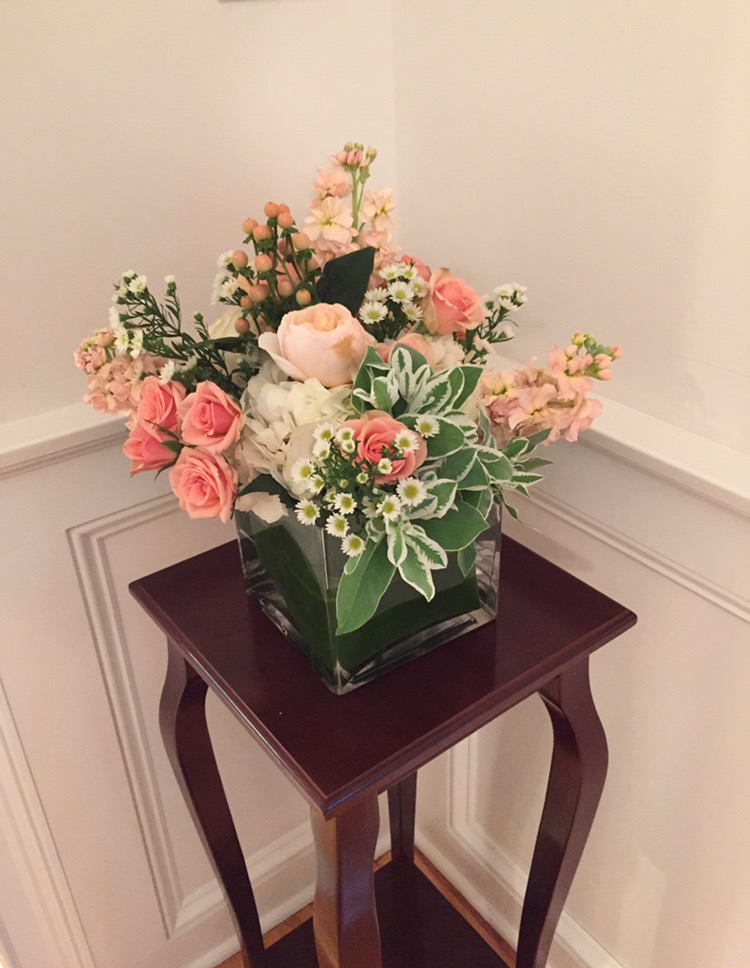 But I digress… the moral of my tale of the false eyelashes, is that if you plan for a new dramatic look for a big event…try it out before the "Big Event"!  The morning of the wedding, I made a very weak attempt to apply the lashes, and it was a DISASTER!  My right eye became glued shut!  Actually, not difficult to unglue, but still a mess.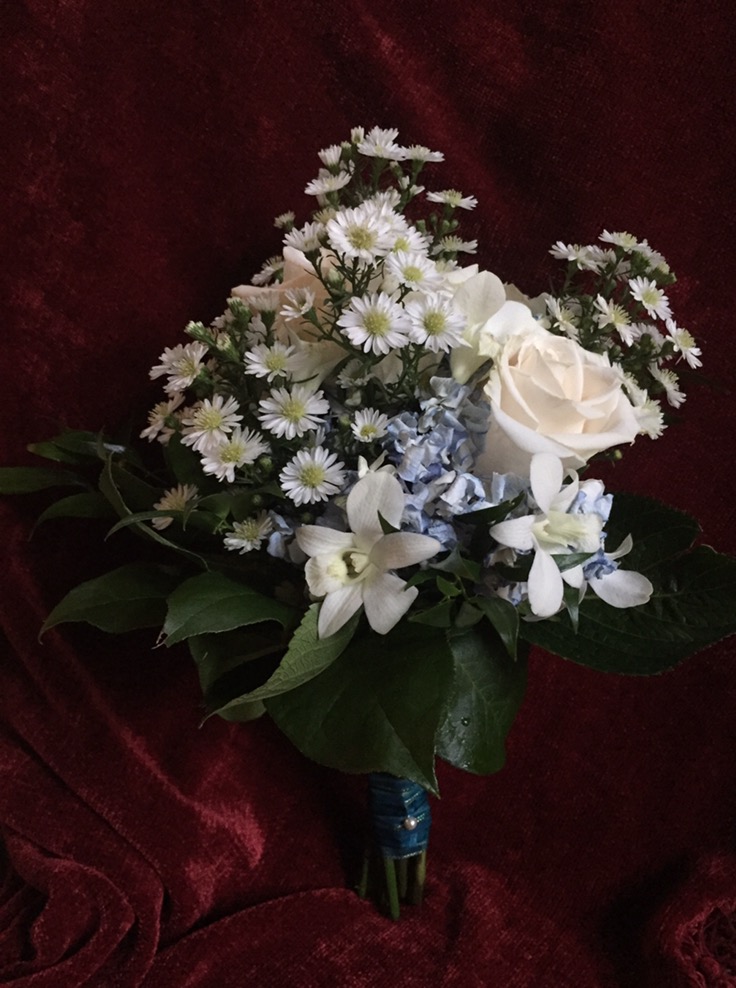 If that had been the only blooper, wow…what an easy day!  But there was one other glitch…and quite a large one.  I will post tomorrow…I do promise….