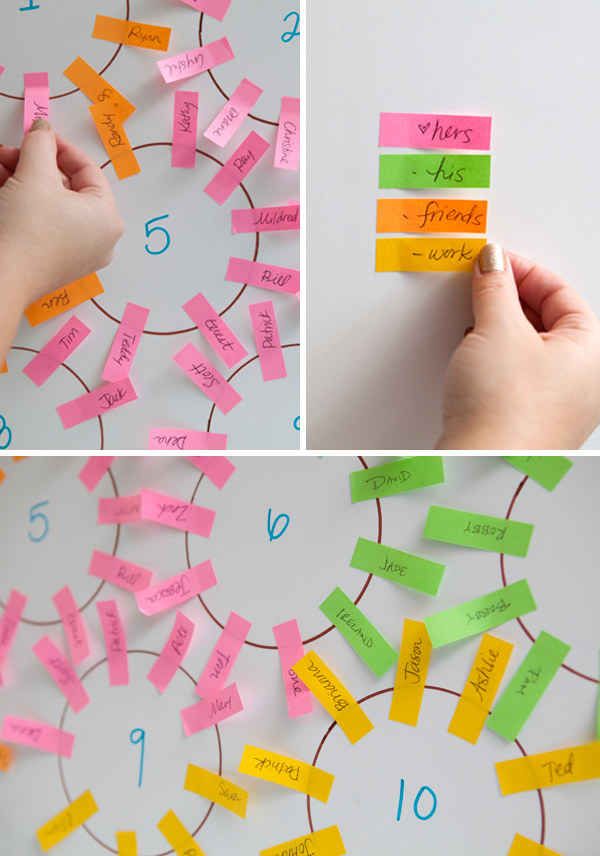 Wedding Place Card Ideas …sounds like fun.  A way to be creative, to tie your color scheme together. Well…first…you have to plan where to seat everyone…Don't take this chore lightly.  It's a huge undertaking.  You want to make sure every guest at your wedding reception is comfortable, has someone of like mind to talk to, and has a good time as possible.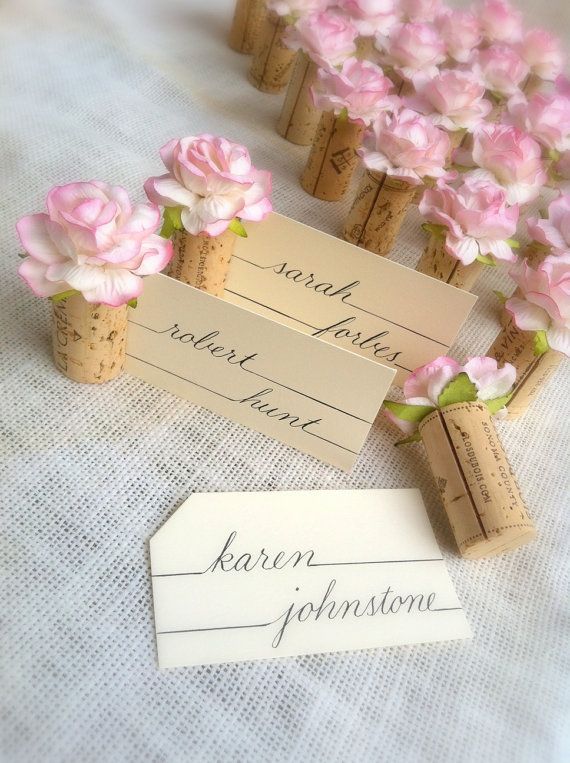 I think the top photo with the sticky flags is brilliant.  In fact, when we plan the seating chart for my daughter, Kathleen's reception dinner, we will use them.  I love the genius of color-coding those stickies. Yellow for work, green for his, pink for hers,  orange for friends, and so forth.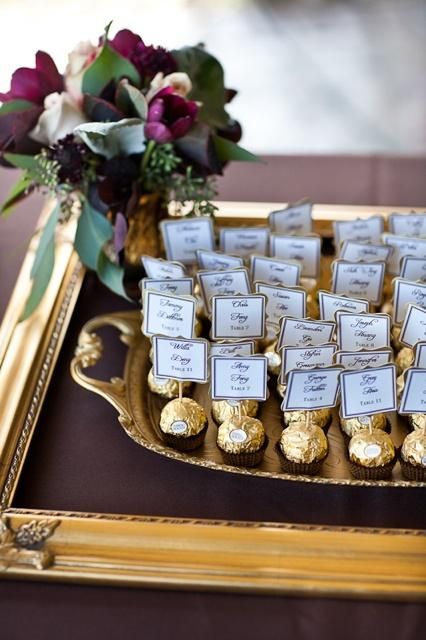 Once the miserable chore of finding a suitable spot for everyone is done, you need to decide how you will present the place cards.  There are so many darling ideas out there.  I'm especially found of the second photo with the corks.  That was what we used for my first bride's place cards, daughter Maggie.  What about using chocolates as your holding mechanism for the place cards, like the photo above?  Not only is it pretty and elegant, but the guest gets a tasty treat!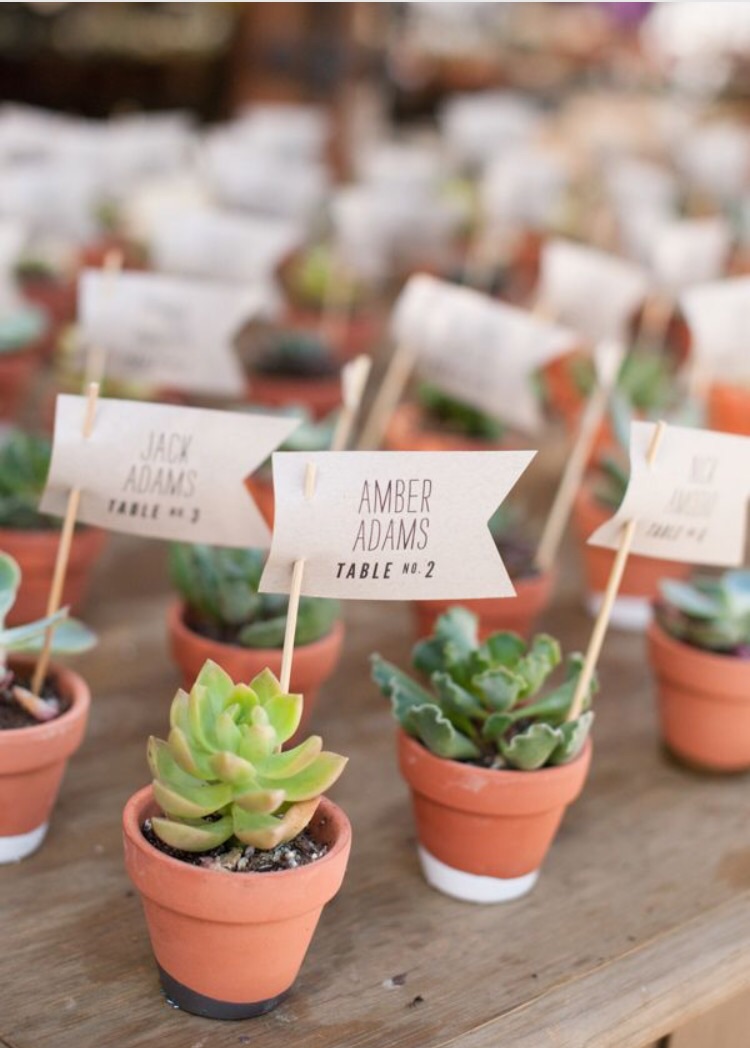 Having a garden wedding?  Just love the succulent place card/table assignment holders above!  Tiny enough for the guests to find a cubby somewhere at home to stash it, and think of you whenever they see this cute item.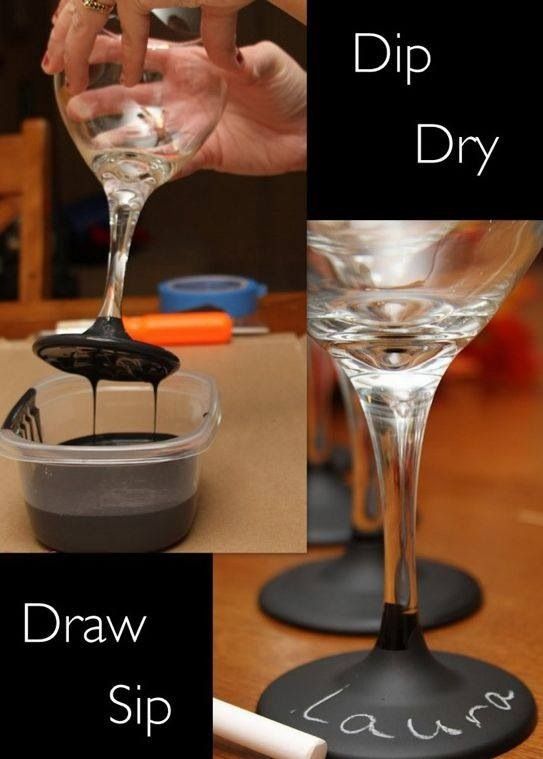 But my favorite idea on this page, is the one above.  Inexpensive wine glasses were chosen, and then dipped in a "chalk-board paint" and left to dry.  Once dry, the guests' names can be written in chalk, (consider using your wedding colors!), on the base.  I just may consider this for KK…
Last little bit of advice?  Don't forget to add your guests' meal choices on your place card.  It makes it so much easier for your servers, and the guests as well.