I'm not saying this is KK and Tyler's wedding invitation…but it COULD be…As reported, Tyler proposed on the lake at his family's lake home, while they were fishing…something they both love.  The above invitation was shared with you in black and white.  I couldn't reproduce it in color, and do it justice.
And where was this gem found?  KK and Tyler found it on…etsy.com  And what is etsy.com? you ask…
Well…according to Wikipedia,
"Etsy is a peer-to-peer (P2P) e-commerce website focused on handmade or vintage items and supplies, as well as unique factory-manufactured items under Etsy's new guidelines, released in October 2013. These items cover a wide range, including art, photography, clothing, jewelry, food, bath and beauty products, quilts, knick-knacks, and toys. Many sellers also sell craft supplies such as beads, wire and jewelry-making tools. All vintage items must be at least 20 years old.[3] The site follows in the tradition of open craft fairs, giving sellers personal storefronts where they list their goods for a fee of US$0.20 per item.[4]"
What I love about etsy.com, is that as a consumer, you are supporting small businesses.  And as a discriminating consumer, I appreciate etsy's quality, excellent customer service, attention to detail and unique options.
KK found gogosnap.com, and I found Julie- the creative genius behind it.  I truly appreciate the hand-holding I received, the immediate response to queries, the high quality of work – and most importantly the personal touch.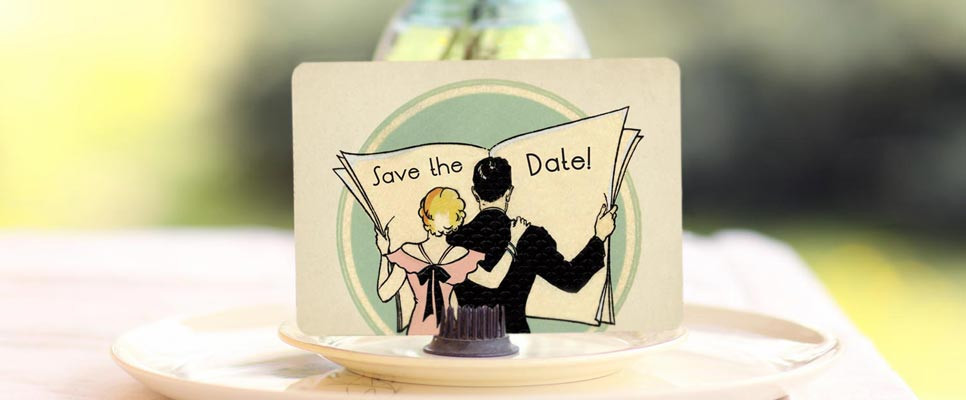 Considering a "Save the Date"? gogosnap.com has a wide variety of options.  What about wedding ceremony programs?  Check out gogosnap.com!  KK and I have already decided to order her wedding programs from gogosnap.com  What will she choose…???  Well, I can't say…but you will be the first to know after the wedding.  🙂
images: gogosnap.com