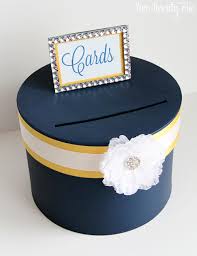 It is common knowledge that one should consider a house sitter for weddings and funerals especially in the social media age we live in. Not only will all your friends and family know when and where your wedding will be held – but so will anyone who may happen to read your twitter feed, Facebook, etc.
Your home can potentially be vulnerable, but don't forget your reception site as well. At my daughter's wedding last summer, we had no " bouncers" at the door of the reception and anyone could have walked in off the street – think "Wedding Crashers."
The mother of the groom had the very wise idea to personalize a borrowed decorative bird cage – note the photo below. In the next picture, my daughters, Kathleen and Maggie, (the bride), are standing to either side of the birdcage, (this was stored in our dining room – they just happened to be standing next to it in the photo, it was not a focal point of the picture!).  Guests who brought cards for Rob and Maggie were encouraged to insert them into the bird cage by Reception Site Staff.
If there were any shenanigans attempted by an "ubsub" at the reception, I'm sure someone would have noticed them walking off with the birdcage…  🙂
In the fourth photo, you can see gifts to the right, and the now infamous birdcage at the very left edge of the picture.
Not crazy about the birdcage idea?  Well, how about a decorated box option? I have included three in this blog for your viewing pleasure… 🙂 the first photo and the two below.  All are festive and would be relatively easy to assemble and not be terribly expense.  Click on the links below if you'd like more information on assembly.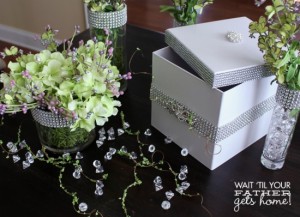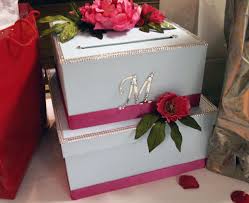 Image #1 www.twotwentyone.net
Image #2 and #3 Mary P Karnes photos
Image #4 Patty Cloherty photos
Image #5 trendyoutlook.com
Image #6www.waittilyourfathergetshome.com
Shop Amazon – Audible Books Under $10