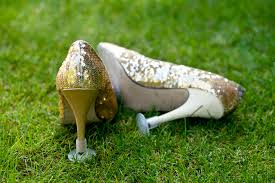 Why hasn't someone thought of these things before?  The heel savers above are terrific!  How many times have you ladies had to walk on grass in heels only to become embedded in the sod?  Not only is it potentially dangerous, but it ruins your heels with a nasty grass/mud stain!  If you have a reception venue outside, chances are likely there will be some grass involved.  And do you really want to be forced to choose a "sensible shoe," (and possible dress to go with the shoes!), based on the lawn?  These little babies give you the best of both worlds.  Wear your finest, but still be mobil on the grass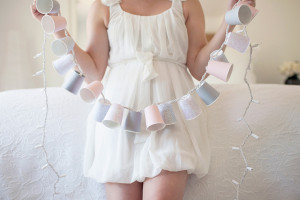 These dixie cup "DIY" lights are delightful!  Purchase an ordinary Christmas strand of white lights – consider shopping "Day After Christmas Sales" for best prices – attach the cups near the lights, and you have a beautiful, yet inexpensive lighting scheme.  Disclaimer…personally, I'm not sure of the "real world" safely of attaching paper products to an electrical component…so use your best judgement…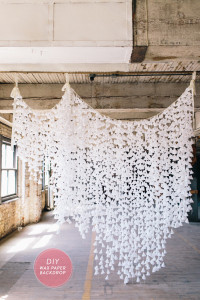 The wax paper backdrop has to be the most innovative thing ever!  Space is limited, so I won't bore you with the specifics of the "how to's", but if you're interested, click on the link below and get the instructions.  Supplies are:  wax paper, string, and rope.  I think it would make a lovely room divider in a large barn/warehouse type space, or a gorgeous backdrop for bridesmaids' photos.  If the bride is wearing white, it wouldn't be the best compliment for HER photo, however.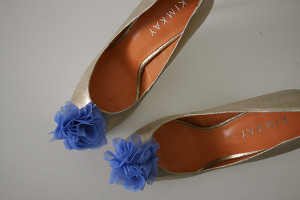 What about adding a hair bow to a pair of shoes the bride, (or bridesmaids!), already own and jazzing them up like the shoes above?  It could be the bride's "something blue" or tie in bridesmaids' shoes to the wedding color scheme.  It's a way for the maids to wear their own shoes while still giving them a uniform look.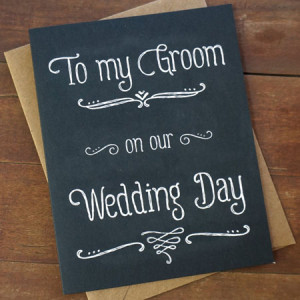 I think of all the "VERY cool wedding ideas" on this blog post, the "To My Groom" keepsake is my favorite.  Not sure what the bride wrote to her groom in it…but that's as it should be…
Shop Amazon Gift Cards. Any Occasion. No Expiration.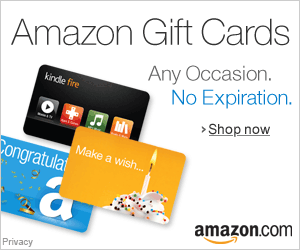 Image #1 loveinportraits.com
Image #2 Yesmissy.com
Image #3 http://www.stylemepretty.com
Image #4 weddingchicks.com
Image #5 top10designideas.com