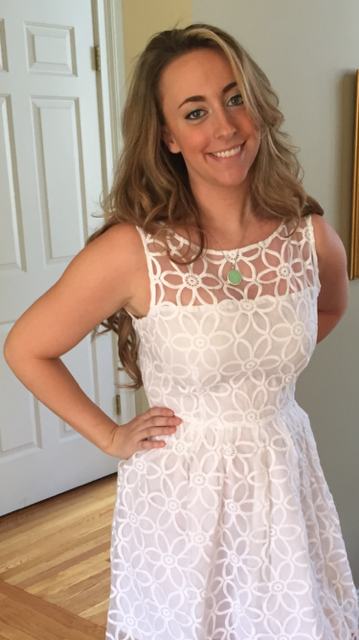 Looking for some fun bridal shower ideas?  KK, in the photo above, just enjoyed her bridal shower.  Fun was to be had, and some adorable, creative ideas were on display.  The ideas were not mine, but I love to share!  Below is the most thoughtful gift.  Debbie, my daughter Maggie's mother-in-law, was one of the first to hear of KK and Tyler's engagement.
She immediately began planning KK's shower gift.  Every month, a year before the party, she gathered items for that season's holiday, i.e., in July, for the "4th of July" celebration, she gathered an American flag and sparkers.  In October, for Halloween, a "trick or treat" bag, etc.   It was a labor of great affection, and I know KK and Tyler will enjoy and appreciate this gift for years and years to come.  Much like Christmas ornaments become "old friends" when they reappear year after year, so will these holiday items.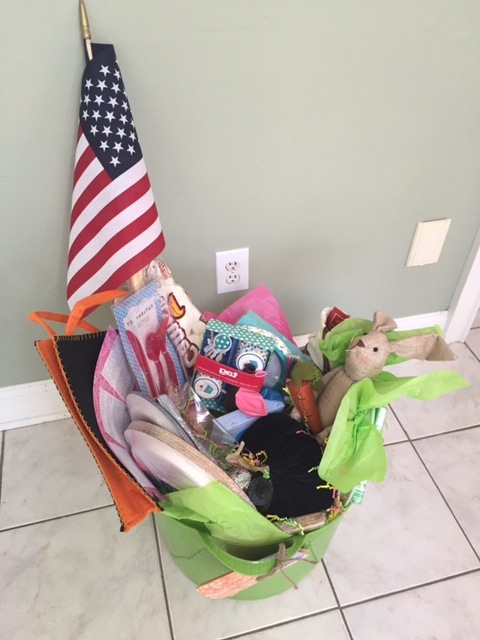 Next up, and this was a total surprise, was the delightful, thoughtful, creative, lavender favor you see in the next photo.  Our dear friend and new family member, Cindy, (Maggie's new aunt by marriage), gifted us the night before the shower with these – one for each guest!  It was all about symbolism.  KK and Tyler were engaged while fishing at his family's lake house – hence the tiny red and white fishing lure attached.  The tiny engagement ring tied to each favor represented KK's own lovely engagement ring.  The candle scent was "Blue Summer Sky" as she was engaged in the summer and will marry then as well.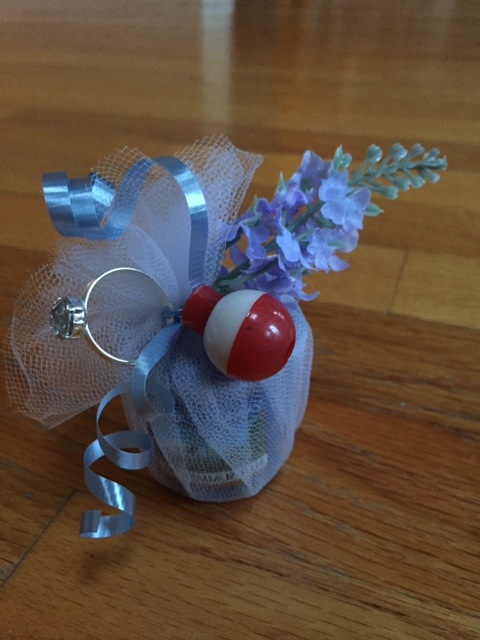 In the next photo, you see the entire tray of favors… Cindy!  How long did this project take you?
One of the best things about getting married?  The new family you will acquire.  Robert's family has been a joy to us, and Tyler's family is lovely as well.  You can never have too many people to love you!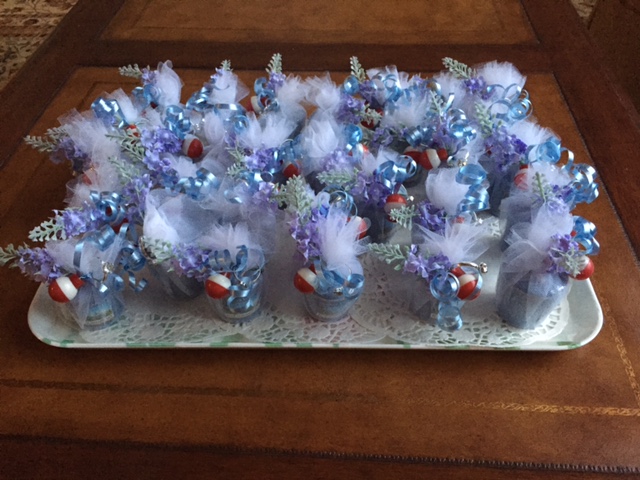 Photos: Mary P Karnes photos
Shop Amazon Gift Cards – Last Minute Gift for Mom