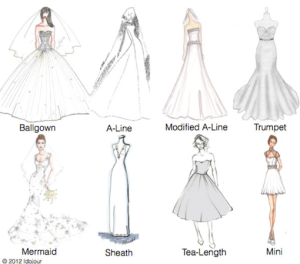 You're engaged!  After you select, secure and make a deposit on your venue…you need to start looking for your wedding gown.  Do your research, and in today's world, that means going on-line.  When I was a bride 31 years ago, it was all about "Bride's Magazine."  Am I right, ladies?!?  My friends and I would look at it's hallowed pages and dream.  Today's brides do the same thing, only on a computer.
When you're ready to go to an actual store, it's a great idea to pick some styles you like, and that you think will flatter your figure, and print them out.  Some large salons, like Kleinfeld's in New York, request that you create an on-line account on their website.  Prior to your reserved appointment, you are instructed to go to their website, and select the wedding gown styles you favor.
We'll talk about four today.  First up, the Ball Gown.  This dress is flattering to most brides.  The full skirt can showcase a tiny waist, and if needed, mask generous hips.  It is also many young women's ideal of the perfect wedding dress.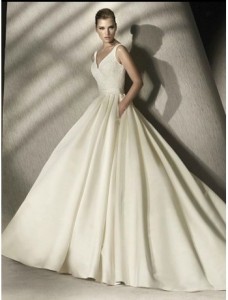 The "A Line" dress below, has similar characteristics and advantages of the ball gown, without the grandeur.  A young, as well as more mature bride, would feel comfortable in this style.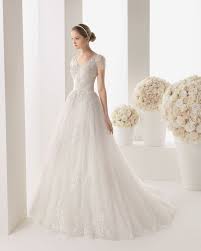 The "Modified A Line" below has a slimmer silhouette still, and a slightly lower waist-line.  When we were shopping for the girls' dresses, one year apart, the bridal consultant told us that a large percentage of brides request "A lines" or "Modified A lines," But there just were not many options for the salon to order from venders.  It's such a flattering style, I was surprised.  But when do designers ever listen to us?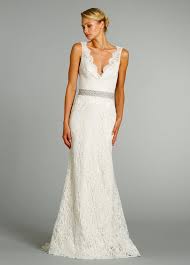 The "Trumpet" style, featured below, has similar details of a mermaid gown.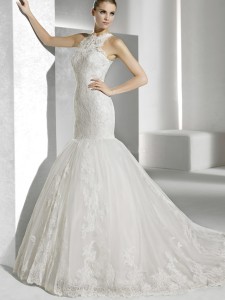 The trumpet and mermaid are both form fitting.  The mermaid's flare is more so, hitting at the knee or below.  The trumpet flares out mid thigh.  Not only is it more comfortable and gives the bride more freedom of movement, it's also more forgiving of an imperfect figure.  But women love the mermaid, making it one of the most popular styles.
Next time…more on the mermaid, sheath, tea-length and mini.  What will be YOUR choice?
Shop Amazon – Find the Value of Your Gadgets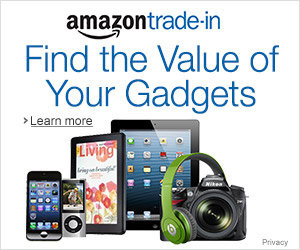 Image #1 www.onsilverpond.com
Image #2 www.rainingblossoms.com
Imag #3 www.alizeebridal.com
Image #4 www.jlmcouture.com
Imag e#5 www.qualitybridals.com
Shop Amazon Gift Cards. Any Occasion. No Expiration.