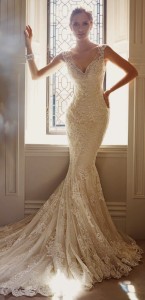 Vintage wedding gowns.  Nothing says romance more.  And the thing I like about vintage, is that all age groups can wear it — provided you have the figure for it.  Take the top photo — it's GORGEOUS…but really…who could wear it, but a 14 year old girl…And for her, the style wouldn't be appropriate.
Vintage/Retro, what's the difference, you ask?? Well, according to pollybland.com:
"vintage:Although widely misused, the term "vintage"

 refers to an item that is 

at least 20 years old or more 

(there you go, you 1980's fans!) I know I hate seeing it misused and overused because it is such a fanatic thing today for something to be "vintage." One of my teachers at school insists that the term vintage should not be applied to any object under 50 years old. This is currently up in the air, but at least twenty years is the accepted age to deem objects under the "vintage" category. True vintage could be categorized at least 50 years old. "New vintage" is a term I've heard describing 1980's barely vintage items.
Retro: 
retro simply 
refers to anything that looks out of style for the current time period.
 This could be clothing that was popular in the late 1990's (not technically vintage,  yet) or any new design that references designs or ideas of the past. This also seems to be somewhat interchangeable with the word, "vintage inspired." The 1970's are often referred to as "retro" although they are technically over 40 years old… which can be (in my eyes) considered "vintage." "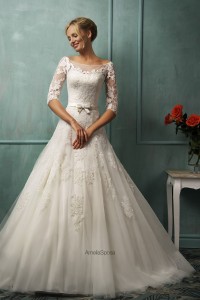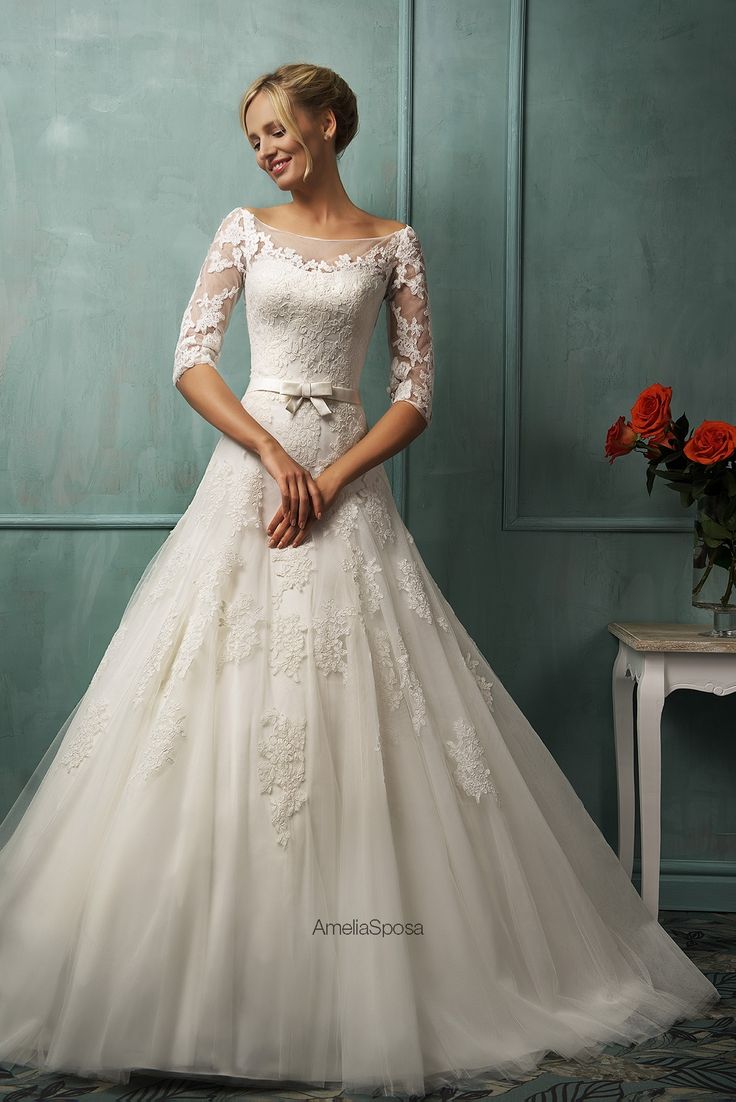 Not sure you want an "old-fashioned gown", but want some feminine romance in your ensemble?  Look at the shoes below?  You could wear a burlap sack and still look like a bride wearing these!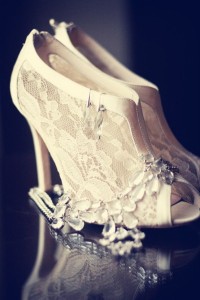 Want another little bit of old-world flare?  Try something like the embellished belts below and add a bit of zing to a more simple gown.

We women all know how important our hair is, but do we think of it as an accessory?  The bride below did.  Her hair and jeweled comb are the perfect compliment to her vintage gown.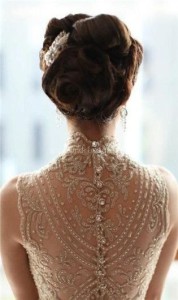 Remember, when you're the bride, there is no 'right' or 'wrong'.  Your choice is always the right one..
Shop Amazon – Free Shipping on Orders Over $35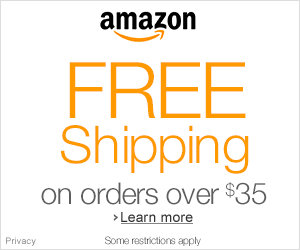 Image #1 bellethemagazine.com
Image #2 modwedding.com
Image #3 taylormadesoirees.blogspot.com.au
Image #4 youtube.com
Image #5 burnettsboards.com