Today begins a series on colored wedding shoes.  There are so many choices out there!  Women love shoes…women love weddings.  Put the two together, and you have adoration.  I wore white shoes for my own wedding, but if I had to do it over again, I'd wear blue.  Blue wedding shoes …I love the look.  You can use a variety of shades of blue.  Maggie wore a pale blue pair – see below.
But the color doesn't HAVE to be a pastel.  You can make a bold statement like the next shoes.  So what if they aren't in your color wheel for your wedding colors?  They're BLUE – perfect for the old rhyme, "Something old, something new, something borrowed, something BLUE.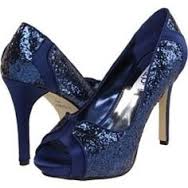 Not into heels?  What about these flip flops below —  they're blue!  Not really to my taste, but I bet the bride would remain cool for a summer wedding, and could dance up a storm in them.
Or the shoes below…quite bridal with the white AND the blue…  🙂  Comfort must be a number one priority for the bride who wears these.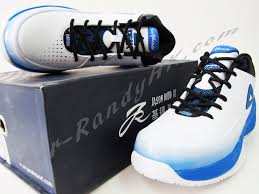 I love the shoes in the next photo.  While they appear to be white…they DO have blue ink on the soles.  I'm guessing she had her bridal party sign them?  Maybe her maid/matron of honor snuck them out of their shoe box and had the attendants sign them before the wedding to surprise her?  Food for thought…I really like this idea… Remember to use a permanent marker, and preferably one that has a fine tip – more room to write!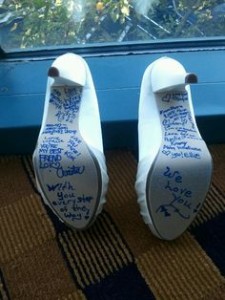 Want to decal your own wedding shoes?  You can!  Click on the link below to see amazon's wedding rhinestone shoe decal stickers (photo above)
2 Wedding Rhinestone Shoe Decals Stickers – "I Do" & "Me Too"
Image #2 pininterest.com
Image #3 etsy.com
Image #4 shoesdesign.us
Imge #5 pininterest.com