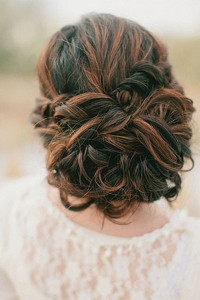 chignon – Above photo – Love the two-tone color look!
How will you wear your hair for your wedding?  Best advice… pick out a wedding hair style in advance, and be realistic – yes it may be beautiful in a picture, but is your hair long and thick enough?  More food for thought…if you usually wear your hear down, are you sure you want an undo?  Just as you do not want your makeup to deviate too much for your everyday look, you don't want your hair to either.    Next, make your appointment early so you can book your favorite stylist.  When your veil comes in, make a "Dry-Run appointment".  Take your mother or maid of honor with you in case she is required on the big day to attach your veil/headpiece.  Maybe take a video on your phone on to remember how your stylist attaches it.  Be certain to protect your fragile veil with plenty of protective wrap.  And don't forget that if may also need a steam, as well as your dress, before your wedding day.  It's not really something you want to "iron" at the last minute!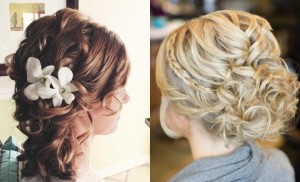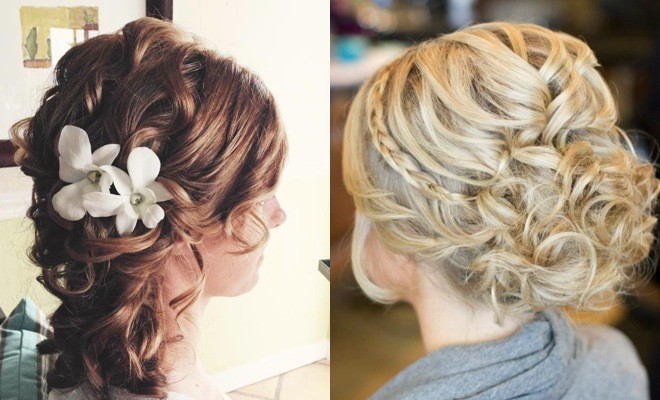 Will you wear flowers or some sort of other adornment for the reception?  I kept my veil on during our entire reception.  What a pain.  I highly recommend removing it.  But I also think an embellishment of some sort is flattering.   If you choose to wear flowers, silk holds up better than fresh.
I am happy to announce…KK will very probably be wearing my headpiece!  It goes beautifully with her dress and veil..fingers crossed!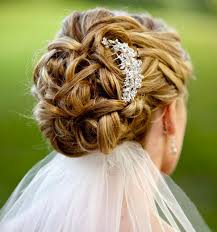 I really like how this veil is attached under the bride's undo.  Only thing to consider, she really can't incorporate a "blusher", (the veil covering a bride's face), with this look.  But maybe that is not important to this bride.  Without a veil covering her hair, one surely has the ability to admire her beautiful hair.
Header: www.chicagonow.com
Image #1 www.bridalguide.com
Image #2 wedwebtalks.com
Image #3 www.modwedding.com