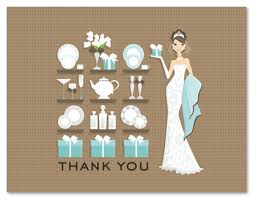 As a bride or as a wedding guest…what do you thing about wedding registries? I as a wedding guest, AND as a Mother of the Bride, have mixed emotions. But if nudged to make a choice, I give them a positive nod. Please enjoy a reprint of an article from Asmomsseesit.com about wedding registry alternatives. Definitely food for thought…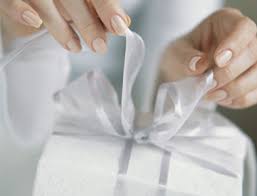 Wedding Registry Alternatives
Knack is a wedding registry that allows couples to register for the gifts that are most meaningful to them instead of choosing from limited items at a big box store. You can register for gifts from all your favorite websites and just click to add them to your registry. Knack does have a catalog that can be helpful in providing ideas for items and you can also create listing for your honeymoon, cooking classes or contributions towards expenses.
Honeyfund started 8 years ago when a couple dreaming of a honeymoon in Fiji but struggled to pay for the adventure. Instead of the traditional registry, they created a simple registry page where their guests, family and friends could contribute cash as a wedding gift. Since then, over 218,000 couples have used the site to do the same.
Upon Our Star is where couples go to create a 'wish registry'. Whether they wish for a dream home, a dream honeymoon or dream of paying for their child's education, the site helps the couple fund their dreams with the help of their wedding guests. Once their wedding date has passed, the happy couple can collect for the dreams in the form of cash. There are bank fees associated with the payout but according to the company, is not for profit but for administration fees.
Merci Registry is a site that combines a little of everything, allowing couples to register for items anywhere on the web, from Etsy to Home Depot, as well as for cash donations for larger purchases. This site allows customization for a very pretty site that they can make their own and being their wedding wishes. There is a one-time set up fee of $29.95 but there are no additional hidden fees.
I Do Foundation is great for couples that enjoy celebrating generously with their friends and family. Couples can choose to encourage their guests to donate to their favorite or selected charity or create a gift registry including items from select department stores that have agreed to donate up to 6% of registry spending to the couple's selected charity.
Hatch My House is a free registry where wedding guests can help the happy couple pay for a home that they've designed themselves. First, couples use the site to build a virtual house; they can choose the style, color and setting. The couple then indicates whether they're saving for a down payment, renovation or home decor. Guests then donate in the form of virtual purchases, such as a window for $75 or a door for $125. It's a fun way for friends and family to contribute without feeling tacky.
wedding registries alternatives From asmomseesit.com
So what do you think about these other options? If you're looking to get something a little different and special, take a look at these canon cameras to see how you can help the happy couple capture their most precious married moments. Next time I'll give my honest opinion…and what KK and Tyler have opted to do…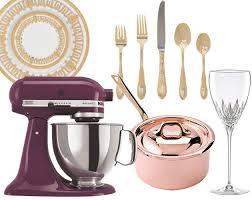 Header: perfectweddinginspirations.info
Image # 1 bethebestguest.com
Image #2 www.chicagonow.com
Image #3 www.brides.com