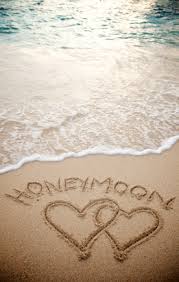 Don't worry…even after the let-down of the life aterning excitement of your wedding, you still have something to look forward to…the Honeymoon! These days, the trend seems to be tropical. Just as weddings have become more lavish, so have honeymoons.
When Kenny and I got married, he booked our Honeymoon through a travel agent – imagine!?! With the advent of the internet, your options to check prices, virtually visit the venue, comparison shop and get customer reviews are endless. Something is new everyday.
I think the best option for a young couple who has the monetary means and time, is an all-inclusive package. Because you know, even with the best of budgeting, vacations costs are always more than you expect. If you go the "all-inclusive" route, you know at least your airfare, airport shuttle, hotel, meals and bar tab are covered. Keep in mind, that most likely there are excursions/sight-seeing options that will be an additional cost – but I bet you can go on-line and get a price menu for those. This will help you stay on budget.
All- inclusive packages are also a way to ensure you are grouped with people of your same age bracket. Maggie and Rob went to Jamaica on such a package, and they enjoyed seeing the other young marrieds at their resort. I wouldn't be surprised if KK and Tyler choose this option.
At the very bottom of this blog is a chart with likely expenses. Notice many would be covered in the all-inclusive.
Some couples might choose to delay their Honeymoon until they have saved funds for such an adventure. This is not a bad idea, as it gives the bridal couple something else to look forward to. Kenny and I did that. We went to San Francisco for a long weekend right after the wedding, then enjoyed a week in Mexico six months later. It was a better time in the calendar year for us, and we had time so "Save Up."
Friends of ours saved up to go and stay in one of Exceptional Villas' St Barts villas for their honeymoon. I can't even imagine how fantastic that must have been – their own slice of paradise!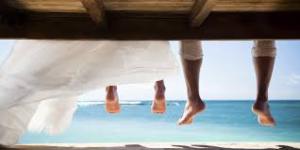 Whatever you decide…I highly suggest resting the day after the wedding, then starting your Honeymoon. You'll be glad you did.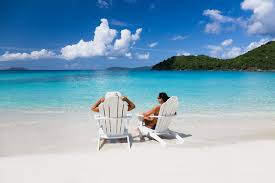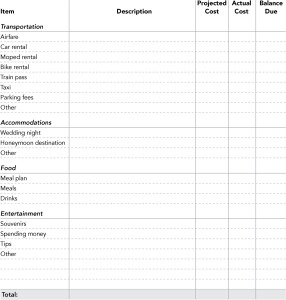 Header: www.erichegwer.com
Image #1www.naturepictures.co
Image #2 Huffingtonpost.com
Image #3 Luxuryprivatetravel.com
Image #4 www.netplaces.com